Cross-Country Skiing & Snowshoeing
When there are at least a few inches of snow covering the trails in Northwest Indiana, it's time to bundle up and experience the winter beauty of the Midwest while cross-country skiing or snowshoeing! Keep active this season while trekking across the snow-covered landscapes throughout the South Shore. 
Where can you rent cross-country skis?
Cross-country ski rentals are available during favorable conditions at Oak Ridge Prairie in Griffith and at Stoney Run County Park in Hebron. For the most up-to-date information for Oak Ridge Prairie, visit their Facebook page here and for Stoney Run, please call 219-996-6500 and listen to the message.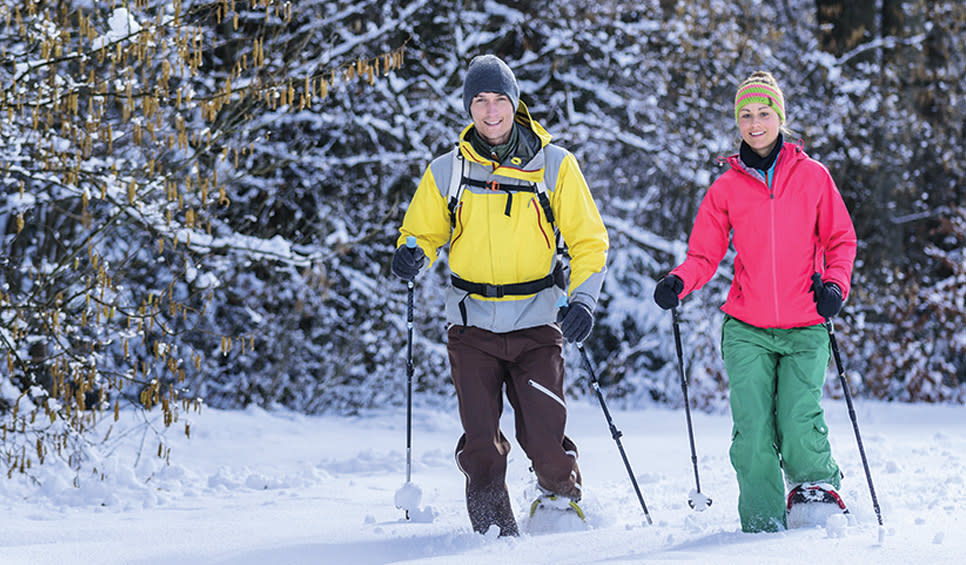 Where can you rent snowshoes?
Try out snowshoeing and wander through a winter wonderland every weekend in January at Chellberg Farm, when there are at least 3 inches of snow. There are a limited number of snowshoes available for loan. Regardless of snow, the farmhouse may still be open for hikers to stop by and enjoy. For information on weather conditions or when the farmhouse is open, call the visitor center at 219-395-1882. This program is sponsored by the Friends of Indiana Dunes. 
The Indiana Dunes State Park Nature Center also offers snowshoe rentals for all ages. As long as there are 6 inches of snow on the ground, you can explore the dunes with this fun outdoor recreational equipment. A driver's license is needed, and the cost is $5 for the day. Call the Nature Center with questions about snow conditions at 219-926-1390.
Bring your own equipment
Visit the trails at the Indiana Dunes National Park. The Ly-co-ki-we Trail is a 6.4-mile series of interconnecting loops through gently rolling wooded dunes. The park recommends the Glenwood Dunes Trails or - especially for advanced skiers - the Tolleston Dunes Trail. The trails at Indiana Dunes State Park in Chesterton are great for cross-country skiing and snowshoeing, too.
Enjoy cross-country skiing, snowshoeing, and sledding at Hammond's Lost Marsh Golf Course every day of the week (if there are 2-3 inches of snow on the ground and weather conditions permitting). Bring your equipment, check in at the Club House and have fun!
In Valparaiso, head out to Sunset Hill Farm or Forest Park Golf Course.