Please note: We recommend calling ahead to businesses and attractions you plan to visit for requirements and hours of operation.
Oak Ridge Prairie
301 S. Colfax Street
Griffith, IN 46319
Phone: 219-884-7238
Website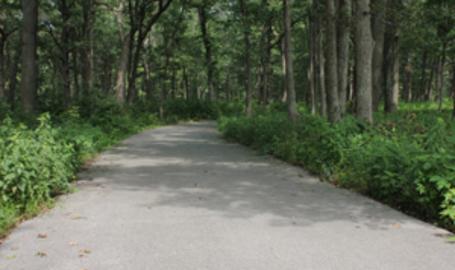 Spanning more than 950 acres of land, Oak Ridge Prairie is the hub for both the Oak Savannah and Erie Lackawanna biking/hiking trails. Along the trails, you will see a number of landscapes, including: savannahs, remnant prairies, wetlands and lakes. Visitors can also enjoy fishing and playgrounds For some wintertime fun, try out the sledding hill or plenty of cross-country skiing opportunities.
There is a parking fee when gatekeeper is on duty. Look at the Lake County Parks' calendar for activities including hayrides during the fall.