Located in northwest Indiana, just a short drive from Chicago, the South Shore offers a relaxing, affordable destination to get away with family and friends.
Header photo credit: @agirlandherphotographs on Instagram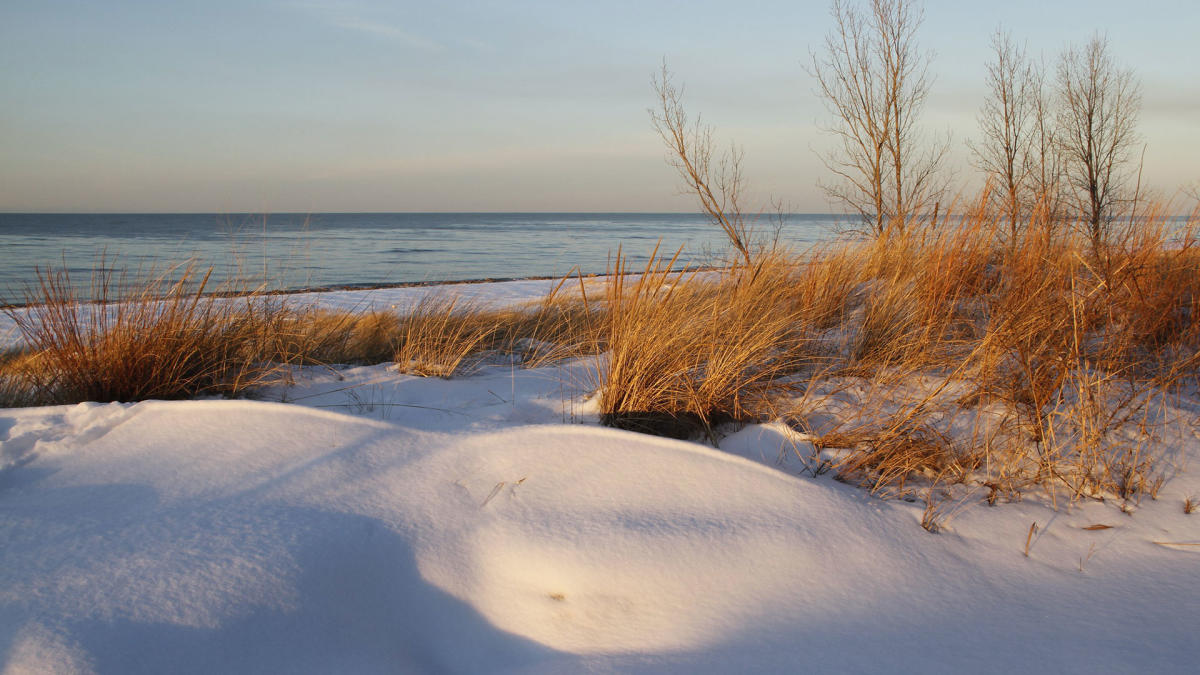 Photo credit: National Park Service
Winter at the Dunes
The Indiana Dunes are beautiful any time of year, even in the middle of winter.
If freezing temperatures have been the norm for a while, shelf ice builds on the lake, forming beautiful formations you can view from safe locations near the shore. You can also hike along the miles of trails under snow-covered branches.
When there's plenty of snow, bring your own cross-country skis to trek across the beach and down paths. Sled down Devil's Slide at the state park or at West Beach in the national park.
Outdoor Winter Adventures
Winter weather in northwest Indiana can vary quite a bit day by day, and even by your location. Being along the South Shore of Lake Michigan can bring lake-effect snow throughout the region, usually heavier the farther east you are. When there's enough snow, head out for cross-country skiing or sledding. If there's just a dusting of snow or none at all, you can bundle up go for a hike or try ice skating.
Enjoy the outdoors ice skating with family and friends. Too cold? You can skate indoors, too!
Sled down the hills at community parks, golf courses and Devil's Slide at Indiana Dunes State Park.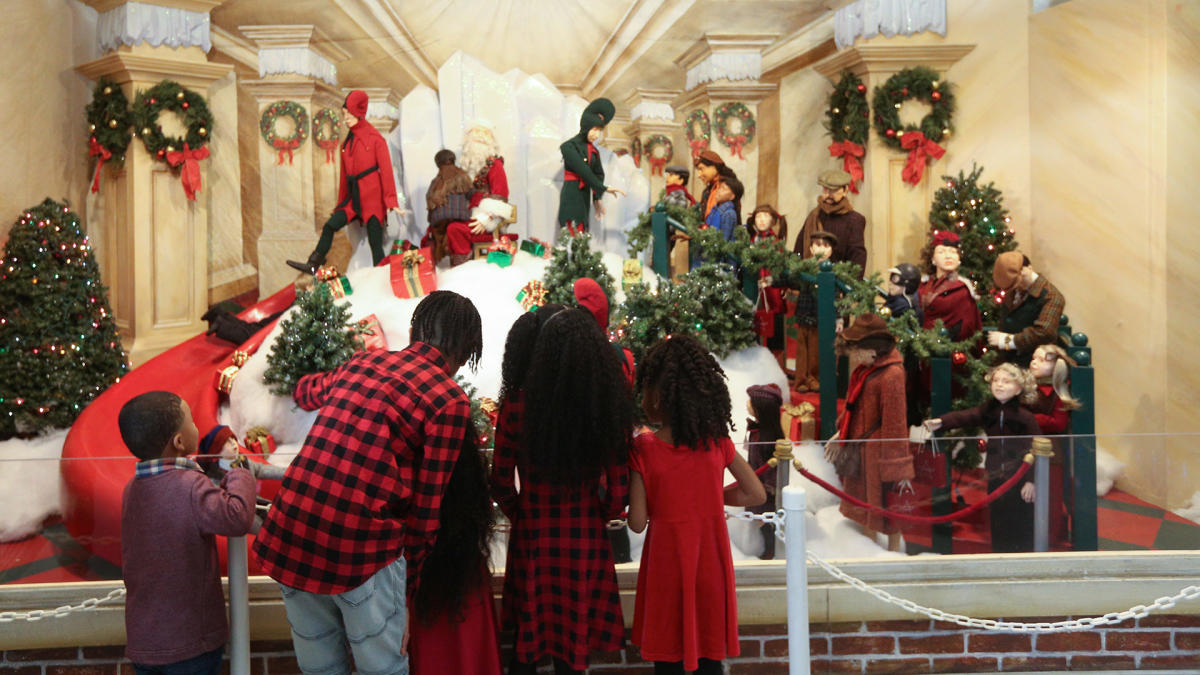 Holiday Fun
Bring the family to "A Christmas Story" Comes Home in Hammond - an annual holiday exhibit that brings scenes from the film to life, including Santa's Mountain, where kids can slide down after getting some face time with ol' St. Nick himself. Find more events happening this winter here.
If you enjoy holiday lights, check out Harvest Tyme Family Farm for a walk-thru version the family will love with fire pits, hot cocoa, Christmas music and more!
Visit Fair Oaks Farms' Forest of Lights to see changing scenes of lights along with bonfires for making s'mores and stations to purchase warm drinks and adult beverages. They have a Holiday Market, too where you can pick up local jams, jellies, honey and crafts, poinsettias, stocking stuffers, Christmas decor and more. Discover even more holiday light displays in the region here.
Afterward, enjoy dinner in a private, heated igloo at their Farmhouse Restaurant. Don't forget to book one or more of their interactive farming adventures - pig, dairy or crop - offered all year long. For a chance to see everything Fair Oaks Farms has to offer, stay the night at the Fairfield by Marriott® onsite.
---

 
Come Inside to Warm Up
When you're ready to warm up after a day outside, hop on the South Shore Brewery Trail or Winery Trail to experience the region's finest local craft beers, wines, ciders and meads. Many of the locations offer delicious food options as well. If you prefer other spirits, visit one of the region's distilleries.
Northwest Indiana is also home to four casinos where you can test your luck.
---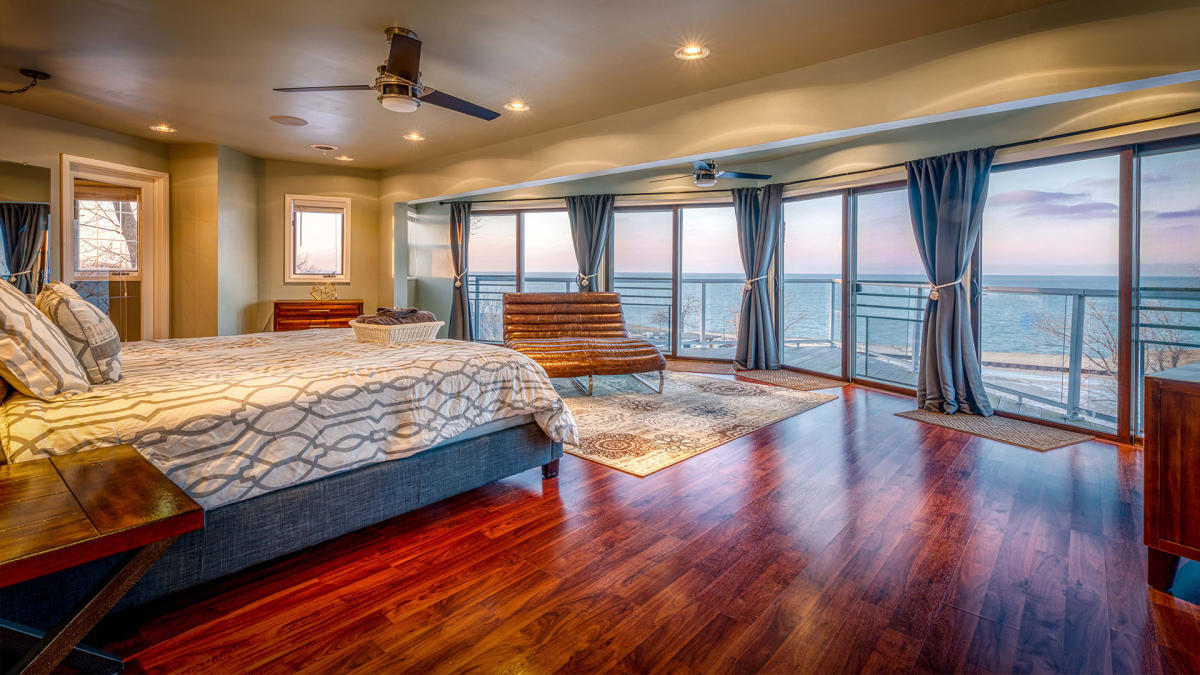 Unique Places to Stay
When you're planning a relaxing getaway, finding the right place to stay can play a big role in making your experience more memorable. The South Shore is home to a number of unique bed and breakfasts, vacation rentals by the beach, and cozy inns. Find unique places to stay on our blog here.
If you would like to see if there's a hotel that's closer to places you plan to visit, there are plenty to choose from all across the region.
---
Fun on Instagram
Tag your adventure #alongthesouthshore