When your sweet tooth is screaming or you want to finish off a delicious meal with a mouthwatering treat, you will want to order some of these desserts in the South Shore.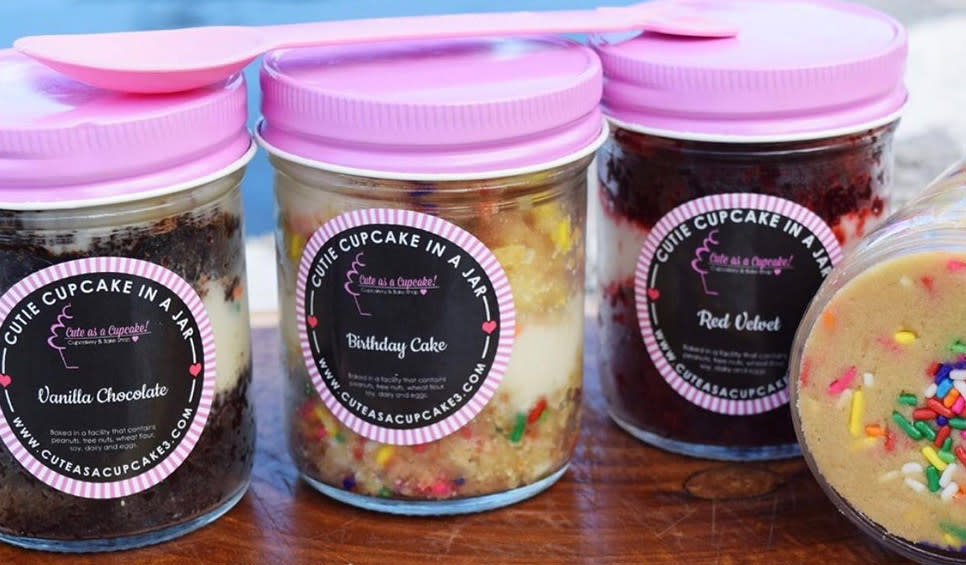 Small Cakes
What's better than a cupcake? Possibly a cupcake in a jar. Cute as a Cupcake Cupcakery and Bake Shop in Merrillville packs two layers of cake baked from scratch and two layers of icing in a ready-to-eat jar. Decadent cupcake flavors include everything from vanilla to Dutch caramel apple, German chocolate and lemon coconut to turtle, strawberry lemon and s'mores.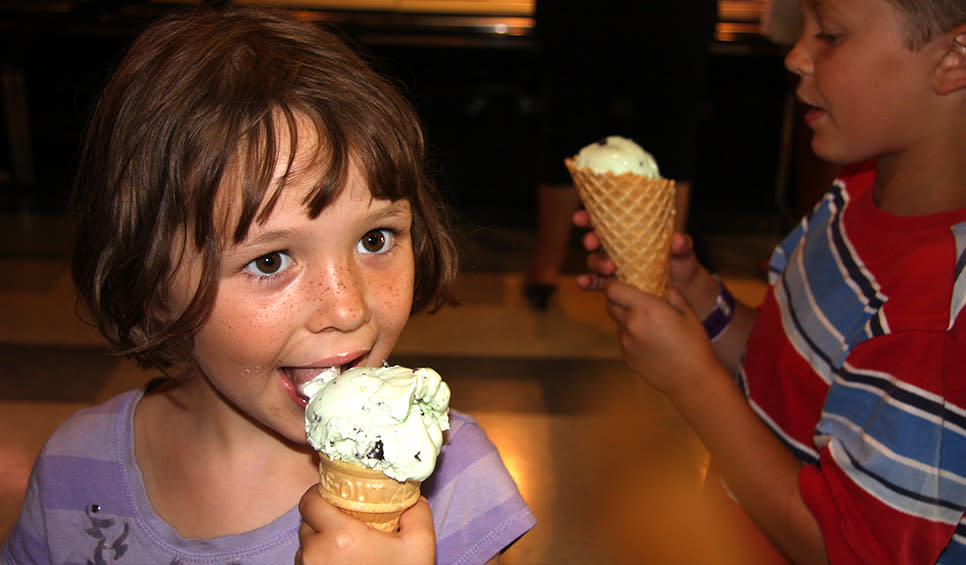 We All Scream For Ice Cream!
The South Shore is lucky enough to offer some of Indiana's best ice cream. Enjoy a variety of flavors of the creamy, from-scratch, and…well…velvety Valpo Velvet Ice Cream. For more than 70 years, this ice cream has been available to residents of northwest Indiana. Enjoy a scoop at their shop in Valparaiso or bring home a tub at one of their many retail outlets, including local grocery stores.
Stop in for fresh ice cream at Fair Oaks Farms in Fair Oaks. Be sure to try their butter pecan, a crowd favorite as a scoop, in a cone or a pint to go. You can also enjoy sundaes, shakes and root beer floats at the Cowfe before or after your farm adventure.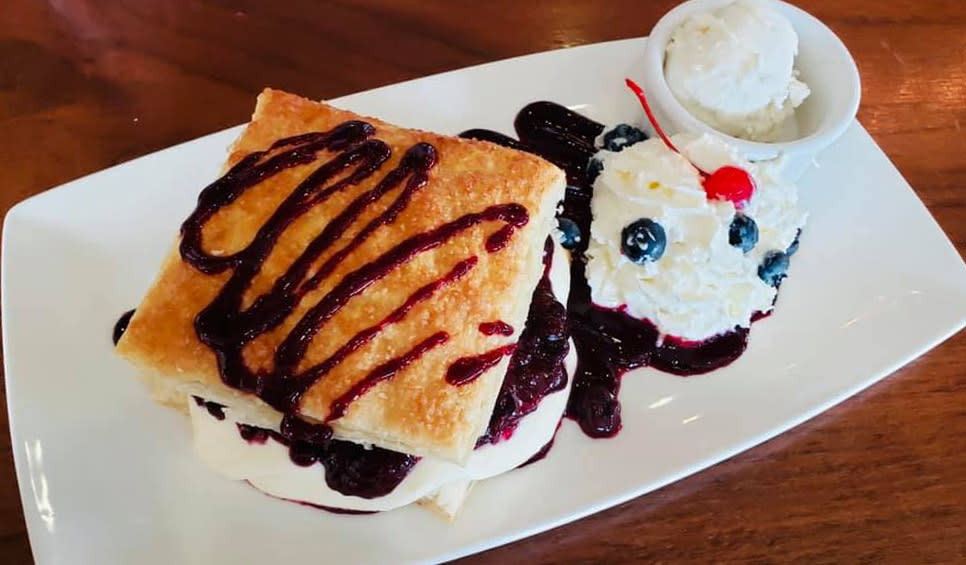 Guilty Pleasure Dessert
Pop into Lincoln Flats in Valparaiso for deep fried Oreos. You won't have to walk a festival to enjoy this tasty treat. They also serve pastry puffs with blueberry compote, Valpo Velvet ice cream, cobbler of the day and a traditional Root Beer float. Lincoln Flats offers a full menu for lunch and dinner as well as cocktails and is family-friendly.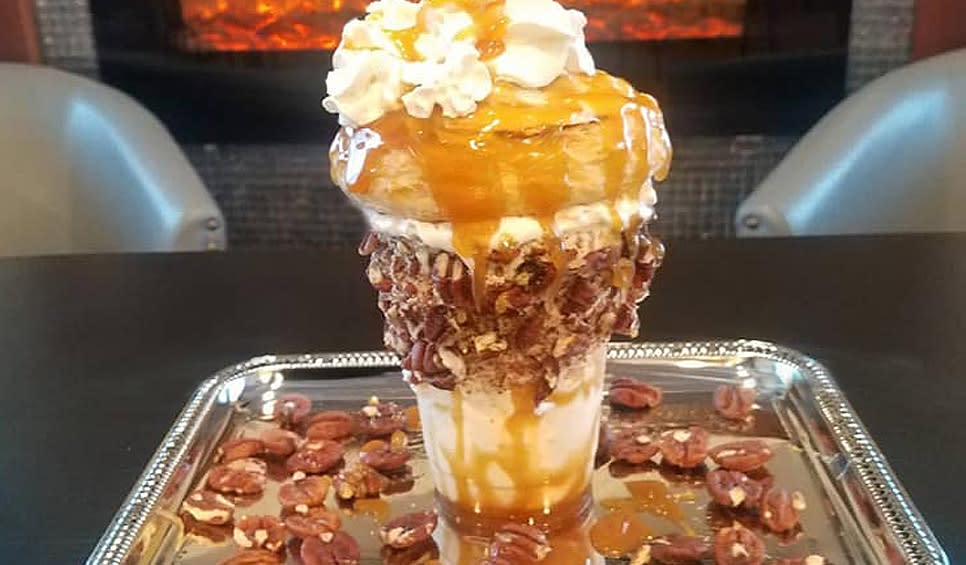 Over-The-Top Sweets
Visiting Z's Shakes and Cakes on the Gary/Merrillville border should be a bucket list item for all residents and visitors to the South Shore. Their huge treats have caught the eyes of thousands on social media, Chicago television and visitors from around the nation. Enjoy a doughnut sundae, ice cream cones and shakes topped with entire cupcakes, doughnuts and other pastries. Bring your appetite, because these desserts are over-the-top and delicious!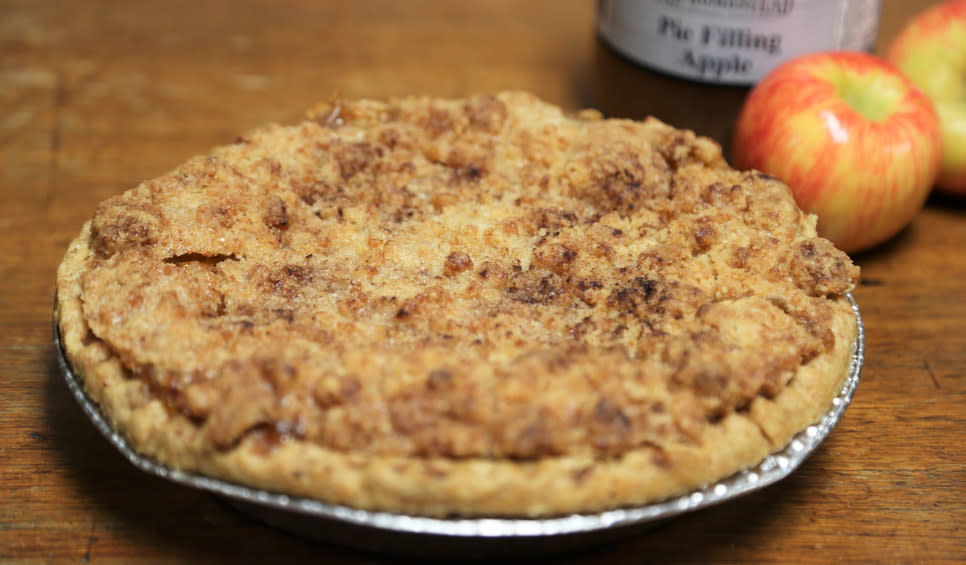 As Good As Grandma's Pies
You won't have to spend hours in the kitchen perfecting your crust recipe to enjoy a handmade pie that would make your grandmother jealous. The Homestead, located in Remington, serves pies, Danishes, scones, cookies and other handmade goodies fresh and fresh-frozen. They use natural ingredients and never any added preservatives or fillers.  Visit their store to enjoy not only the smells from the bakery, but their deli and Amish-style bulk items and beautifully packaged gift boxes.
Old Fashioned Treats
Voted Best Ice Cream in northwest Indiana for more than 15 years is an old-fashioned ice cream parlor, Bubbles Ice Cream Parlor in Michigan City. Bring along your pooch for a free pup cup when you enjoy sundaes, shakes and cones in flavors like peanut butter cookie dough, toffee chocolate chip, cotton candy and more! Just across the street is Carlson's Drive-In, offering homemade root beer brewed daily; perfect for a traditional ice-cream float.