Cinco de Mayo is right around the corner and is touching down along the South Shore all weekend! Crack open some piñatas because it is time to celebrate the success of the Battle of Puebla throughout Northwest Indiana! Below you will find the top five ways to get in the fiesta spirit including authentic Mexican dining and events!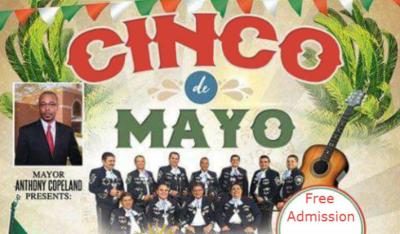 Cinco de Mayo in East Chicago
May 4, 2018
East Chicago Marina, East Chicago
(219) 798-3707
From 7:00 p.m. to midnight on May 4th, you will enjoy authentic music and food while taking in the gorgeous views of Lake Michigan. Be sure to note, this celebration is on Friday, May 4th and it's completely free.
Learn more about East Chicago's event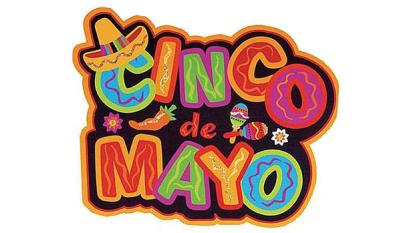 Cinco de Mayo Party in the Park
May 4, 2018
Redar Park, Schererville
(219) 865-5530
Get your dancing shoes on for this Party in the Park - fun for the entire family! The fun begins at 5:00 p.m. with sombreros, pinatas and more. There will be live entertainment, games, balloon artist, and did we mention FOOD?
Learn more about the Party in the Park here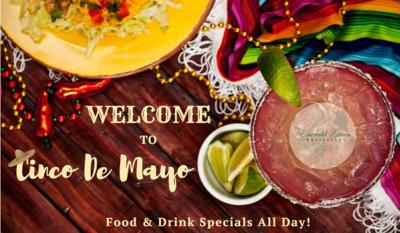 Cinco de Mayo Fiesta
May 5, 2018
The Emerald Green at Lost Marsh, Hammond
(219) 228-2526
Cinco de Mayo wouldn't be complete without margarita specials and you can find them at this party at the Emerald Green. The kitchen will be serving tacos, flautas, fajitas and more of your favorites. Fiesta begins at 11:00 a.m. and continues to 11:00 p.m.
Learn more about the Emerald Green's event here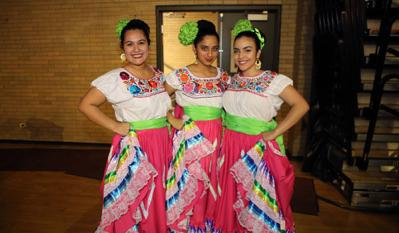 Hammond's Cinco de Mayo Fiesta
May 5, 2018
Hammond Civic Center, Hammond
(219) 853-6378
Hammond is bringing back their annual Fiesta. Tickets are $15/person and include food and live entertainment. The gala will have amazing entertainment by Mariachi Allstarz, Together and a performance by Ballet Folklorico Fiesta Mexicana.
Learn more about Hammond'd Cinco de Mayo event here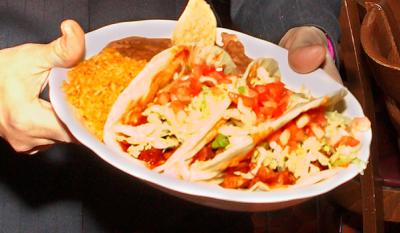 El Taco Real
935 Hoffman Street, Hammond
(219) 932-8333
The readers of the Times of Northwest Indiana has voted El Taco Real as the Best Mexican Food in the region and Cinco de Mayo is the perfect reason for you to experience their authentic Mexican cuisine for yourself. For more than 40 years, El Taco Real has been using recipes handed down from generation to generation to leave mouths smiling and stomachs full.
Don't just take my word for it. Check out El Taco Real's full menu here and make your reservations.
Learn more about El Taco Real here