61 Things to Do at the Indiana Dunes
Please note: New National Park entrance fee began on March 31, 2022. Learn more here.
The Indiana Dunes, made up of the Indiana Dunes National Park and Indiana Dunes State Park, is a popular destination for almost four million visitors each year. Starting in Gary, Indiana and stretching 25 miles east along the Lake Michigan shoreline, the Indiana Dunes provide an experience that's unique to Northwest Indiana. The 15,000 acres of land that make up the Indiana Dunes National Park are some of the most biologically diverse in the world!
In 2019, Indiana Dunes National Park (previously named Indiana Dunes National Lakeshore) became the nation's 61st National Park! Celebrate this momentous occasion with one or all of these 61 activities at the Indiana Dunes: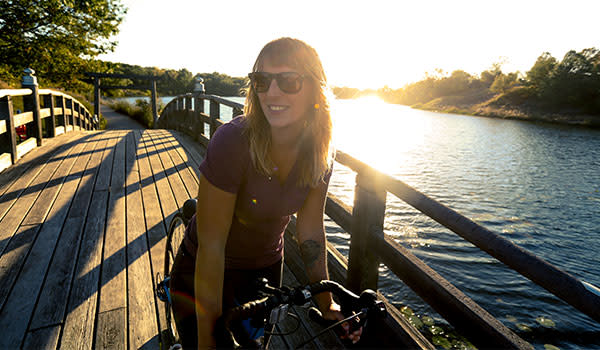 Explore the miles of walking paths and hiking trails.
Grab your binoculars for rare and migrating bird sightings. 
Pitch a tent and sleep under the stars.
Pack a picnic. 


 
Make a splash in Lake Michigan. 
Build sandcastles along 15 miles of shoreline. 
Grab your sunscreen and relax on the sandy beaches. 


 
Look for wildlife. 
Try to spot more than 1,100 native flowering plants and ferns.
Enjoy a shuttle tour of the park (seasonal). 
Set out on a ranger-led sunset hike. 
Visit the Paul H. Douglas Center for activities and programs. 
Gaze at the stars through telescopes (monthly programs). 
Bike on paved or rugged trails.


 
Paddle on the Lake Michigan Water Trail. 
Discover some of the last surviving and highest quality oak savannas in the world.
Take a scenic drive.


 
Peep the colorful leaves in the fall.
Search for beach glass and shells.
Fly a kite on a windy day.
Immerse yourself in history at Chellberg Farm and Bailly Homestead.
Surf the waves on Lake Michigan. 
Check your coordinates and geocache. 


 
Fish for coho salmon, trout, perch, bass and more.
Set sail or launch your boat at a designated boat launch.  
Snowshoe along the trails in the winter. 
Spot an abundance of wildflowers in the spring and summer.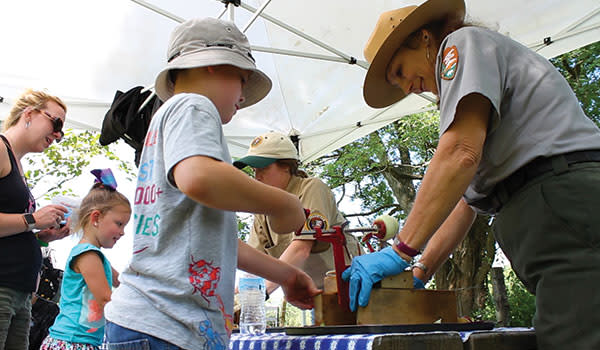 Mark your calendar for Apple Festival this fall.
Experience "floating mats" of moss at Pinhook Bog on a ranger-led hike. 
Make crafts or build forts at the Playdate in the Nature Play Zone.
Walk your furry friends along miles of trails.
Watch the sunrise over Lake Michigan.
Enjoy a game of volleyball or toss a flying disc. 


 
Listen to the sounds of classical music during the Symphony concert.
Give back and donate to the Dunes National Park Association.
Protect the lands by picking up litter along your hike.


 
Spot insect-eating plants.   
Canoe through streams and rivers.
Cross-country ski along your favorite trails.
Saddle up for horseback riding along the Glenwood Dunes Trail. 


Ride the historic South Shore Line through the park.
Feed farm animals at Chellberg Farm.
Stroll through forests filled with maple, oak, beech, and black gum trees.
Bundle up and view shelf ice from the shore.
Observe herons, egrets, and beavers from the Observation Deck.


 
Walk the 900-foot breakwater at Portage Lakefront and Riverwalk. 
Shuffle your feet in the sand to hear it "sing."
Visit the largest wetland complex in the Lake Michigan watershed.
Brush up on water safety at nps.gov/indu.


 
Hike Mt. Baldy, the living dune, during a scheduled hike.
Follow Indiana Dunes National Park on social media to enjoy the park anytime.
Meet and talk with scientists during scheduled programming.
Get your official National Park passport stamped!
With all the fun you can have year round at the Indiana Dunes, make your visit a getaway by staying at a…
Savor a delicious meal at a nearby restaurant while enjoying all that the Indiana Dunes has to offer. Choose…
Explore fun things your family can do including waterparks, beaches, farm adventures & more.
Shop at antique, gift and specialty stores, a discount outlet center and enclosed shopping malls.