Portage Lakefront and Riverwalk
Riverwalk Dr
Portage, IN 46368
Phone: (219) 762-1675
Website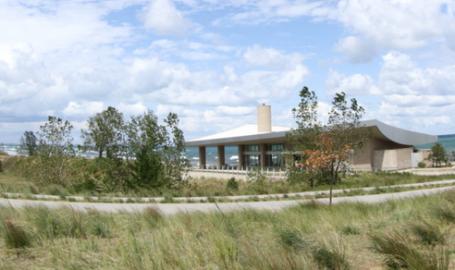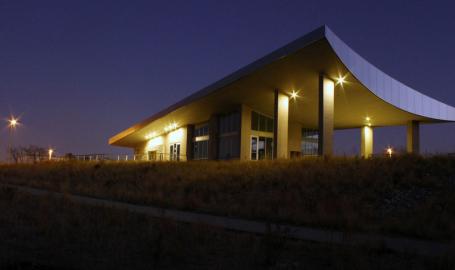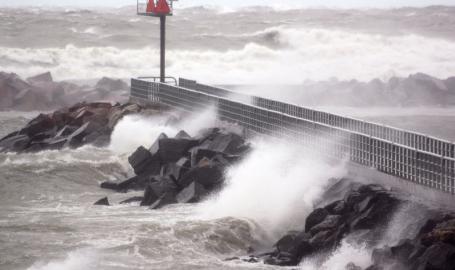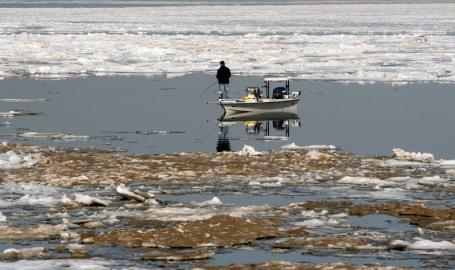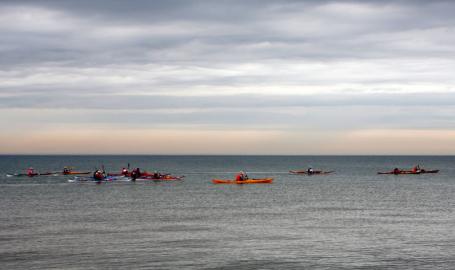 Please note: Recent storm waves eroded away a portion of a sand dune and the only designated trail to the beach at the Portage Lakefront and Riverwalk area. With no safe path available, the National Park Service has temporarily closed access to the beach until a safe way to the beach can be reestablished.  
Despite the closure of the beach access, all other areas of Portage Lakefront remain open to the public, including the pavilion, trail, riverwalk and breakwater. Portage Lakefront, one of the most popular sites in the Indiana Dunes National Park, is operated by the City of Portage in partnership with the National Park Service.
Portage Lakefront and Riverwalk provides easy access to the lakefront, multi-use trails, an accessible fishing pier and a restored 900-foot breakwater.
Hours: 8 am to 30 minutes after sunset
A 3,500 square foot public pavilion includes restrooms, a seasonal snack bar and a glass walled classroom and meeting space. 
This is a great place to watch migrating birds in the spring and summer as well as see the shelf ice that forms on the waters of Lake Michigan.
Beach Notice
While the beach is open, visitors should expect to find a much narrower sand beach than there was previously due to erosion, higher water levels in Lake Michigan, and a nearby harbor structure that impedes sand flow. Exposed rocks to the east of the beach are dangerous and should be avoided.
Swimming Safety
This beach has no lifeguards so visitors must know when it's not safe to go into the lake. Large waves are dangerous and can be accompanied by potentially deadly rip currents that can sweep even the strongest swimmer out into the lake. Even when the lake is calm, don't let children or non-swimmers get into the water without close supervision by adults who are competent swimmers. There can be unexpected deep spots near sand bars and in other waters that may appear shallow. Understanding Lake Michigan will make your trip to the beach a safe one.
More Information
This 57-acre site is jointly managed by the Indiana Dunes National Park and the City of Portage. For more information about Portage Lakefront and Riverwalk, call the national park's information desk at 219-395-1882 or contact Portage Parks and Recreation at 219-762-1675.