Please note: We recommend calling ahead to businesses and attractions you plan to visit for requirements and hours of operation.
Portage Lakefront and Riverwalk
Riverwalk Dr
Portage, IN 46368
Phone: (219) 762-1675
Website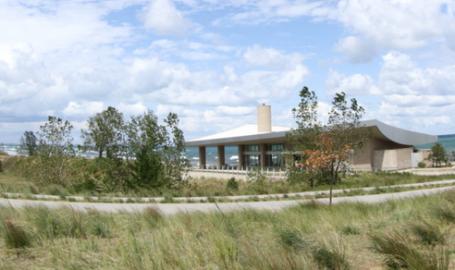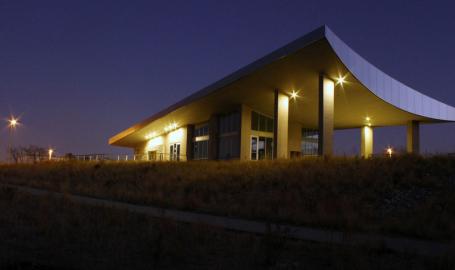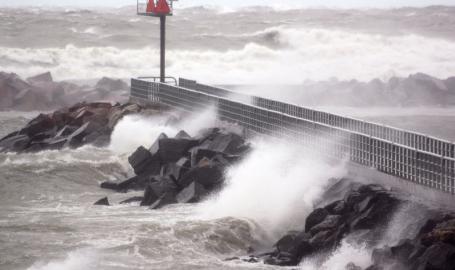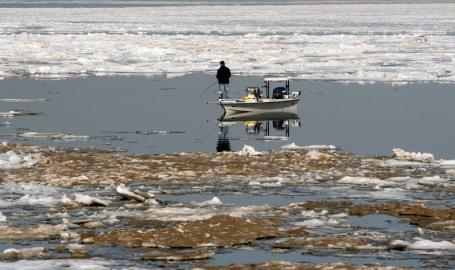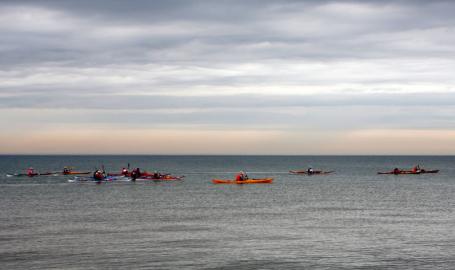 ATTENTION: Portage Lakefront and Riverwalk Beach is temporarily closed for 3 weeks. The parking lot and pavilion area is still open. Please plan accordingly. Beach nourishment is scheduled to begin on August 27th at Indiana Dunes National Park's Portage Lakefront and Riverwalk area. This work, sometimes called sand nourishment, involves placing dredged sand, obtained from other locations, onto beaches to repair damage caused by erosion.  
Portage Lakefront and Riverwalk provides easy access to the lakefront, multi-use trails, an accessible fishing pier and a restored 900-foot breakwater.
Hours: 6 am to 11 pm Central Time; Open at all times for those actively engaging in fishing
A 3,500 square foot public pavilion includes restrooms, a seasonal snack bar and a glass walled classroom and meeting space. 
Safety note -The narrow beach at Portage Lakefront has no lifeguards so swimmers need to understand the dangers of Lake Michigan before entering the water.  Swim at your own risk. Do not swim in Lake Michigan when Rip Current warnings are posted or in large crashing waves, which can cause rip currents. Rip currents are even more likely at beaches like Portage Lakefront that have a breakwater or other structure on the lake. These strong currents rushing out into Lake Michigan can carry even the strongest swimmer with them. If you get caught in a rip current, do not try to swim against it. Instead, swim parallel to the shoreline until you are out of the current. Even with calm water, non-swimmers and children should always be very closely monitored by an adult. Check for beach hazard warnings before you go.
This is a great place to watch migrating birds in the spring and summer as well as see the shelf ice that forms on the waters of Lake Michigan.
Food options for the 2020 season: The Dig the Dunes Trail Stop, located in the pavilion, is open weekdays from 3:00 pm to sunset and weekends, 11:00 am to sunset. The Trail Stop's menu includes pizza, fresh hummus, pretzels, trail mix, tamales, ice cream and cookies to go along with soft drinks and a rotating selection of local beers and wine. A baked "dog cookie" is also available in addition to merchandise.
More Information
This 57-acre site is jointly managed by the Indiana Dunes National Park and the City of Portage. For more information about Portage Lakefront and Riverwalk, call the national park's information desk at 219-395-1882 or contact Portage Parks and Recreation at 219-762-1675 ext 301.