30 Unique Attractions
We invite you to enjoy 30 of the South Shore's unique and can't miss attractions. This list is a great place to start when you're looking for things to do in Northwest Indiana.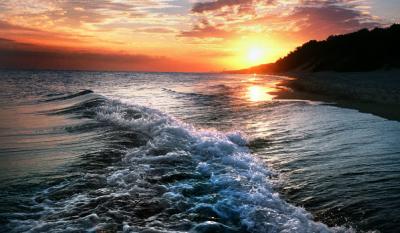 1. Indiana Dunes
The Indiana Dunes State and National Parks welcome nearly 4 million guests each year. The National Park is comprised of more than 15,000 acres of dunes, oak savannas, swamps, bogs, marshes, prairies, rivers and forests, offering a wide variety of activities year-round. Three miles of beaches run along Lake Michigan's southern shore at the State Park. The park also offers 16.5 miles of trails and several that traverse Mount Tom.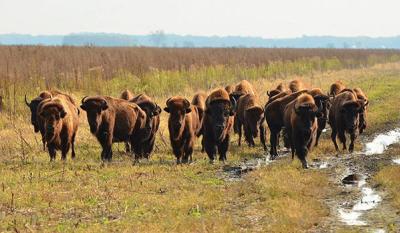 2. Kankakee Sands Bison
It's been almost 200 years since they roamed free in Indiana. Now bison roam the prairies of Kankakee Sands. It took two decades and lots of hard work to restore the prairie there.
The Nature Conservancy reintroduced bison to the prairie restoration at Kankakee Sands so that the prairie can once again benefit from these grazers as it did in the past.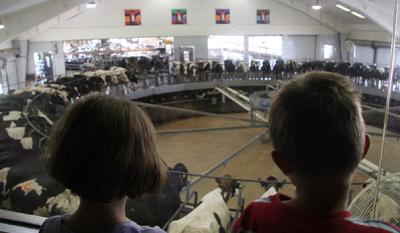 3. Fair Oaks Farms
Found right off of I-65, Fair Oaks Farms is an amazing, interactive experience taking you through modern-day farming techniques. Learn about cows, pigs and crops by going on one of their adventures. In the fall, pick apples in their orchard or visit their Forest of Lights in the winter. You can also taste their blue-ribbon cheeses in their café or enjoy a farm-to-fork meal at the Farmhouse Restaurant.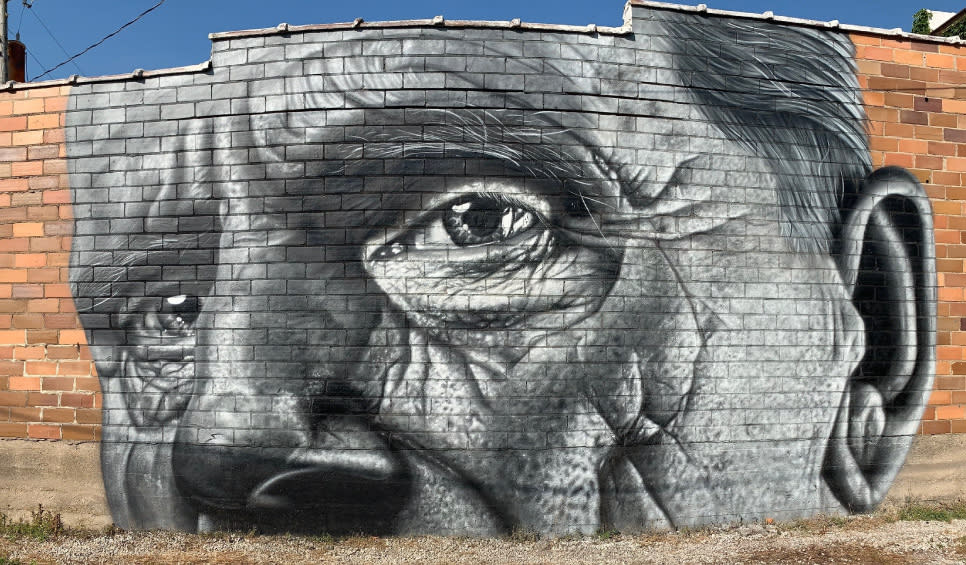 4. RenArtWlk
The Rensselaer Art Walk features more than 20 murals throughout downtown Rensselaer, Indiana by artists from around the world. 
This is a great opportunity to stroll the town, grab a bite to eat and visit the small shops. If you visit, share your experience online with #RenArtWlk!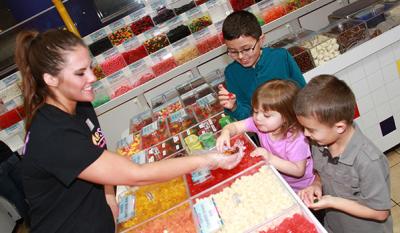 5. Albanese Candy
At Albanese Candy Factory in Hobart you can sample their "World's Best Gummies" and Gold Label Chocolates. They also have a wide selection of other candy brands - you might even find an old childhood favorite!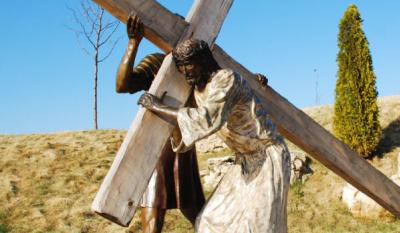 6. Shrine of Christ's Passion
Visitors world-wide come to follow the Shrine of Christ's Passion's interactive, half-mile path featuring 40 life-size bronze statues depicting the Stations of the Cross. The Shrine in St. John also includes a display of Moses at Mount Sinai holding the Ten Commandments and a 10,000 sq. ft. gift shop.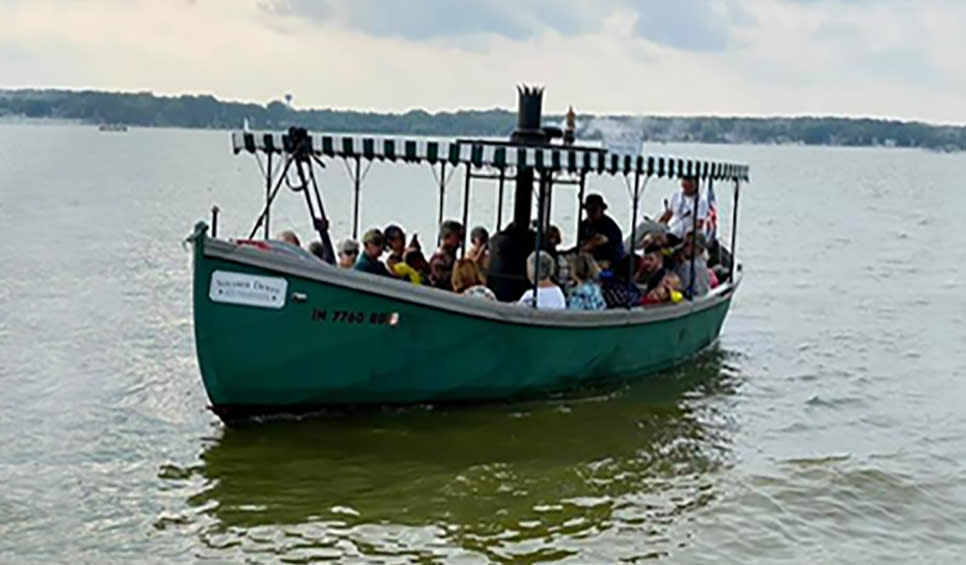 7. Ride the Dewey Line
It's full steam ahead for Cedar Lake historians to take visitors on a floating tour through time this summer. The Museum at Lassen's Resort in partnership with the Hesston Steam Museum launched its Steam through History program which allows visitors to get a glimpse of the town's past on a 1915 steamboat captained by Jerry Beno, of Chicago.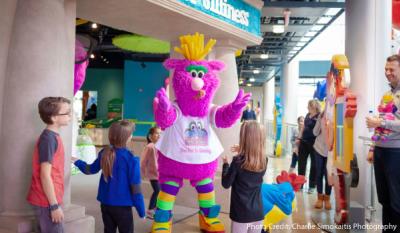 8. Mascot Hall of Fame
The Mascot Hall of Fame is a hall of fame for United States sports mascots. The mission is to honor mascot performers, performances, and programs that have positively affected their communities. 
The location itself is an interactive adventure, fun for all ages. Not only is everything calling out to be touched, played with, read, or messed with, but it is educational and easy enough for younger audiences to figure out.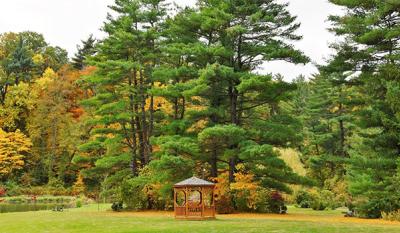 9. Friendship Botanic Gardens
The gardens opened to the public in 1936, originally named International Friendship Gardens, with fourteen ethnic gardens, a Symphony Theater and Theater of Nations. The gardens have received many royal gifts including 200,000 tulips from the Netherlands' Queen Wilhelmina, plants and a Royal Gardener from the King of England and roses from the King of Persia. The garden has seen some hard times, but recently came back to life as a tourist destination.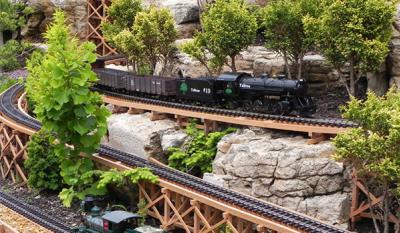 10. Gabis Arboretum
Gabis Arboretum in Valparaiso is a collection of restored woodland, prairies and wetlands including four miles of walking trails. They host outdoor concerts and also have an award-winning Railway Garden that pays tribute to the steam era of the American railroad history.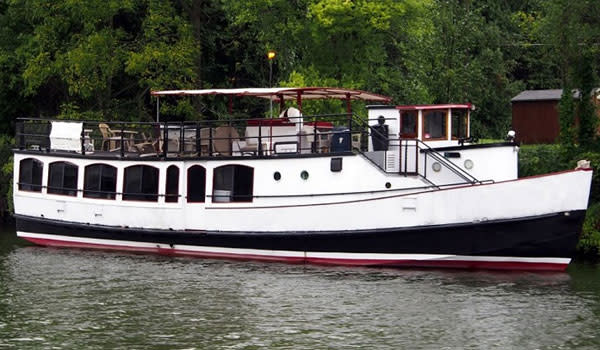 11. Cruises on the Lake
Harbor Country Adventures explores Lake Michigan with classic Lake Tours, Sea Rocket Adventures, Saturday Night Party Cruises and more. They also have waverunners and kayaks for rent. Whatever your speed, they have a way for you to see Lake Michigan.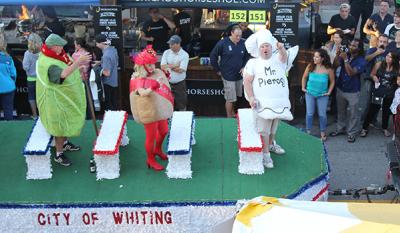 12. Pierogi Fest ®
NW Indiana has a unique blend of history and cultural celebrations. Pierogi Fest® in Whiting is an Eastern European celebration centered around the stuffed dumpling (pierogi). This summer festival was featured on the Travel Channel and Food Network for its quirky entertainment and, of course, the pierogi. Don't miss the parade on Friday!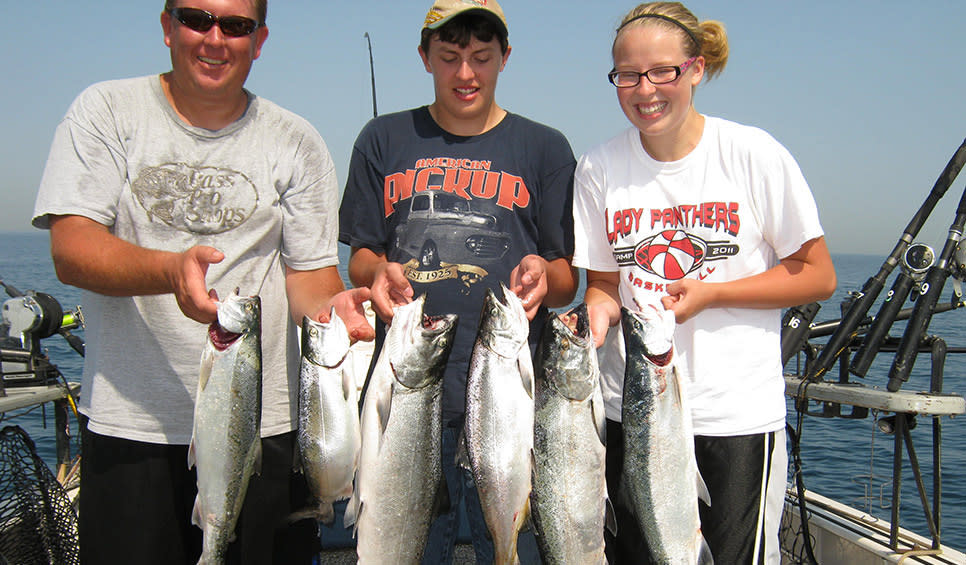 13. "Unnaturally" Good Fishing
Fishing on Lake Michigan, season after season, remains consistently good. Read the story here on why each state's DNR that borders Lake Michigan operates salmon and trout hatcheries to grow fingerlings to make annual stockings to their portion of the lake. Then book your charter fishing trip!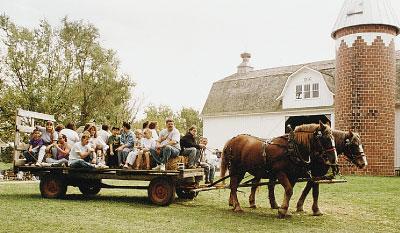 14. Buckley Homestead
Buckley Homestead, a living history farm in Lowell, depicts farming life during the 19th and early 20th centuries with historic buildings including the Buckley home, schoolhouse and log cabin. The Buckleys first settled in NW Indiana in 1849. On the weekends in September-October, the main house museum and other historic buildings are open. Check the calendar for special events and activities throughout the year.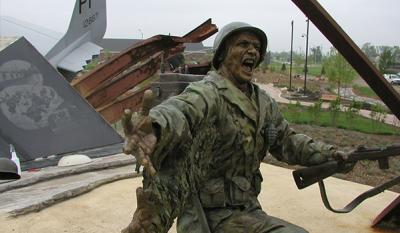 15. Community Veterans Memorial
The Community Veterans Memorial pays tribute to soldiers from every U.S. conflict of the 20th Century from the trenches of World War I through the Pacific beaches and European battles of World War II, the extreme weather and combat conditions of Korea, the rugged brutal fire fights of Vietnam, and the sandy sea of Desert Storm.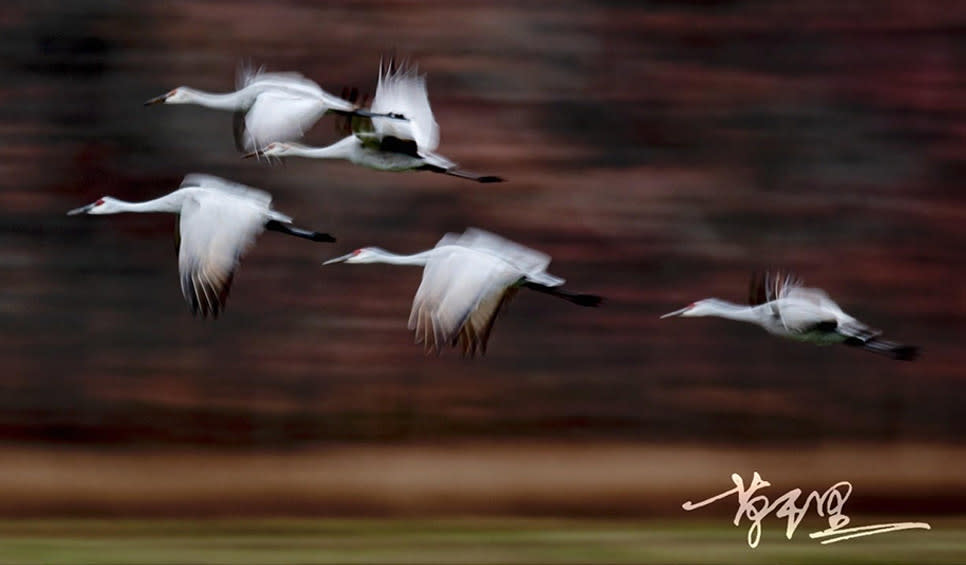 16. Sandhill Crane Migration
Majestic flocks of sandhill cranes can be observed in northern Jasper County and the surrounding areas from late September through December, generally peaking in mid-November. The best place to view them en masse is Jasper-Pulaski Fish and Wildlife Area. Tens of thousands of cranes visit the area's shallow marshes each year.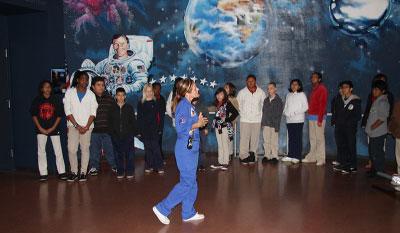 17. Challenger Learning Center
The Challenger Learning Center in Hammond was the 33rd center to go online as part of a network of facilities devoted to carrying on the education mission of the Challenger 51L Crew and First Teacher in Space, Christa Mc Auliffe.  They offer space science education with missions for groups, laser light shows and family events.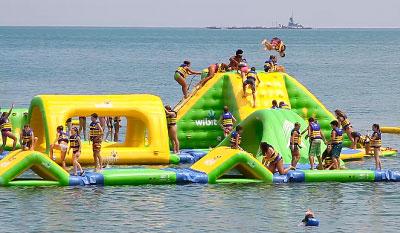 18. WhoaZone at Whihala Beach
Right off the shore at Whihala Beach in Whiting, WhoaZone is a one-acre floating water park where you can jump, soar, bounce and climb for one hour! The floating structure includes monkey bars, slides, towers, bridges and jumping platforms for children (7 & up) and adults, creating fun all summer long. Also on-site you can rent paddleboards and kayaks to explore Lake Michigan's waters.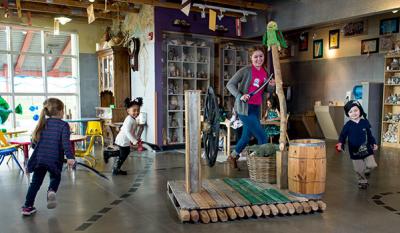 19. Bellaboo's
Little ones will have a blast at Bellaboo's Play and Discovery Center in Lake Station. Children can enjoy cooking classes, a soft play room, face painting and rooms that inspire the imagination including pretend stores, kitchens, trains and more.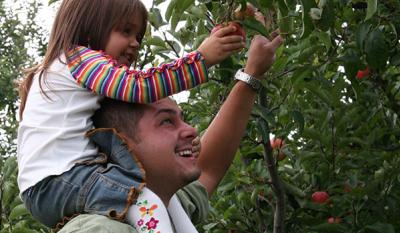 20. County Line Orchard
County Line Orchard in Hobart is one of the most popular orchards in the Chicagoland area with apple picking, corn mazes, petting zoo, pumpkins, apple cider, donuts and more.
Families from around the Midwest plan their annual apple-picking trips to County Line.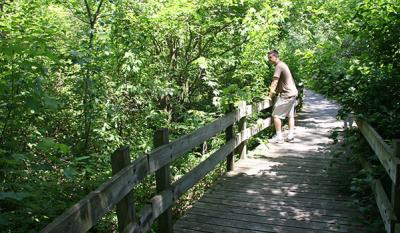 21. Gibson Woods
Visit one of the last and highest quality remnants of dune and swale topography in the Midwest at Gibson Woods Nature Preserve in Hammond. The park was formed by a glacier that moved through the region thousands of years ago. Don't miss the bird room located onsite, which overlooks a bird sanctuary.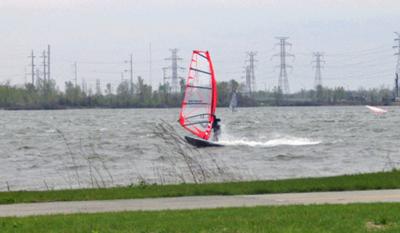 22. Wolf Lake
Windsurfing in Indiana? Wolf Lake in Hammond was recognized by the New York Times as being one of the best lakes in the country for windsurfing. If you're not adventurous enough to try windsurfing, you can also enjoy boating, kayaking, the Aquatic Play Center, pedestrian trail and popular events like Festival of the Lakes at Wolf Lake.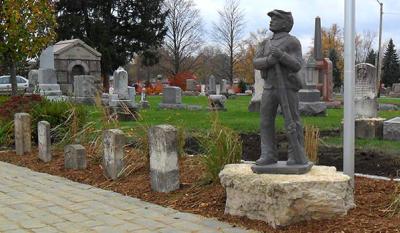 23. South Shore Civil War Memorial Trail
The South Shore Civil War Memorial Trail is a collection of the last known resting places, monuments and architectural icons related to the brave men and women of Lake and Porter counties who sacrificed during this most pivotal era in history.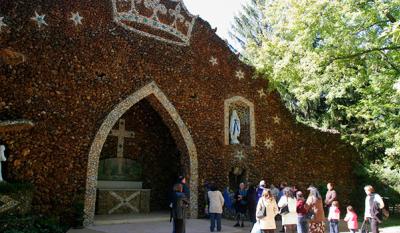 24. Carmelite Shrine
Natural crystals and colorful rocks have been collected from all parts of the world and are displayed at the Carmelite Fathers Shrines in Munster.
Enjoy the beauty and charm of the surrounding monastery garden with its unusual trees and shrubbery. The shrines are open every Sunday (Easter-November 1st).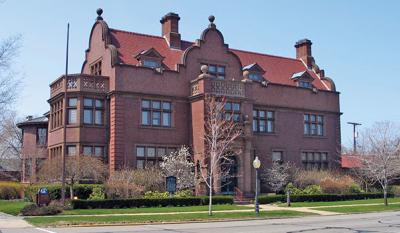 26. Barker Mansion
Temporarily Closed for Renovations
The historic Barker Mansion lives on as a monument of industry, charity, and turn-of-the-century life in Michigan City, highlighting the legacy of the Barker family through interpretive tours and special programs for kids and adults. John Barker, Sr. arrived in Michigan City in 1836, forming a general merchandising firm with his cousin.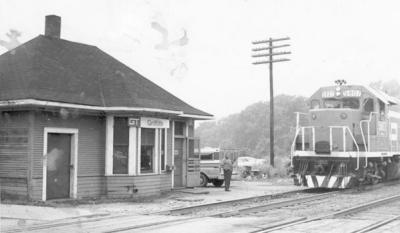 27. Railroad Park
Serving as an interchange for five major railroads and with nearly 180 trains passing through daily, Griffith was known as "the town that came to the tracks." At Griffith Historical Park and Railroad Museum you'll find three different locomotive behemoths forever stalled on a one-way track - the EL T-197, the Pullman and the EJ&E 503.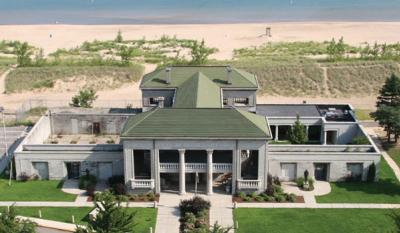 28. Marquette Park
The first road to modern day Marquette Park in Miller Beach was constructed in 1865, when settlers first began populating the lakefront area and it became a popular beachfront destination. At the turn of the century, the "Grandfather of Aviation," Octave Chanute, built and tested the first successful heavier-than-air glider off the dunes. Visitors can admire the Gary Bathing Beach Pavilion right off the beach, which was constructed in the 1920s. It later fell into disrepair, but in the 1990s, the Chanute Aquatorium Society was formed and rehabilitated the building.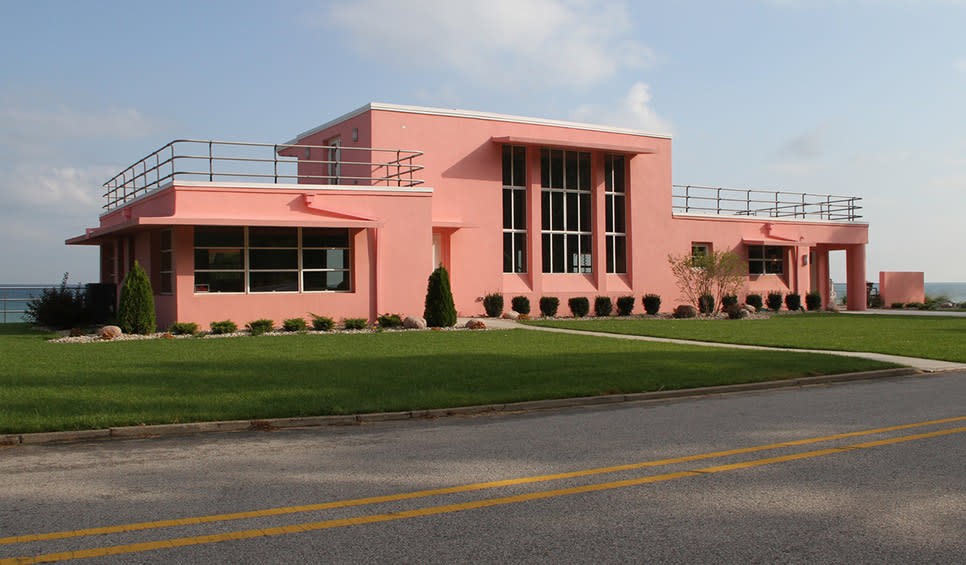 29. Century of Progress Homes
During the 1933 Chicago World's Fair, in keeping with the fair's "A Century of Progress" theme, homes were displayed featuring innovative building materials, appliances and construction techniques. Later moved to northwest Indiana, these houses were included in the Indiana Dunes National Park in the early 1970's. Today the homes are undergoing rehabilitation with private funds through a partnership with Indiana Landmarks. For most of the year, you have to view them from the outside, but one Saturday a year in October, the owners open their homes to the public for tours.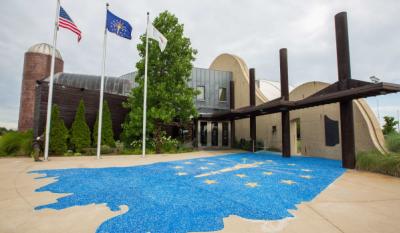 30. Indiana Welcome Center
The exterior of the Indiana Welcome Center encompasses some of the main icons of NW Indiana including stainless steel waves, stone sand dunes and a brick silo. Out front, you'll also find a bronze statue of "Flick" from "A Christmas Story", with his tongue stuck to the flag pole. Jean Shepherd narrated and co-wrote "A Christmas Story" which was based on his childhood growing up in Hammond. The Indiana Welcome Center also hosts the "A Christmas Story" Comes Home exhibit every November and December featuring six animatronic window displays from Macy's in New York City.
There are miles of beautiful beaches along Lake Michigan's South Shore, including the Indiana Dunes.
Explore fun things your family can do including waterparks, beaches, farm adventures & more.
Northwest Indiana and parts of Eastern Illinois contain 125 miles of biking and walking trails.
Whether you like having fun in the sun or playing in the snow, there are always things to do outdoors!
Shop at antique, gift and specialty stores, a discount outlet center and enclosed shopping malls.
Explore the arts along Lake Michigan's South Shore with museums, art galleries, theaters and more.
Enjoy the nightlife in Northwest Indiana with casinos, comedy clubs, pubs, theaters and great restaurants.
The South Shore's lakefront casinos rival no other in the Midwest for excitement and action!
If you love sports, you'll be pleased to find a multitude of sporting opportunities along the South Shore.
Things to Do FAQ
Where can I enjoy outdoor recreation in Northern Indiana?
Are there any free things to do in Northern Indiana's South Shore area?
What is there to do at the Indiana Dunes?
What are some things to do with the kids in Northwest Indiana?