Please note: We recommend calling ahead to businesses and attractions you plan to visit for requirements and hours of operation.
Buckley Homestead County Park A Living History Farm
3606 Belshaw Road
Lowell, IN 46356
Phone: 219-696-0769
Website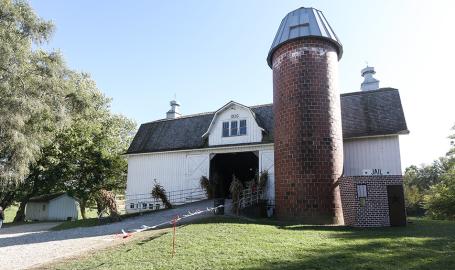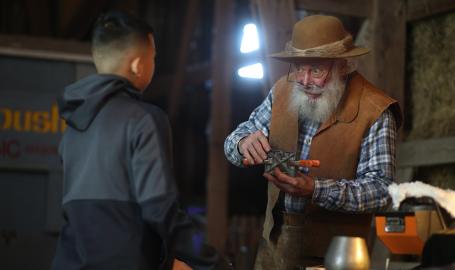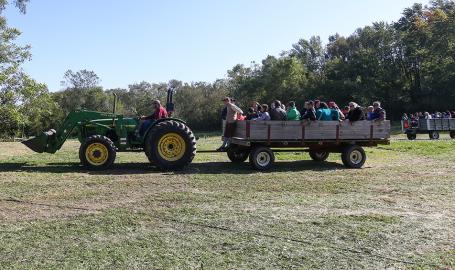 When Dennis and Catherine Buckley first settled in Northwest Indiana from Ireland in 1849 they would never have imagined that their farmstead would be of interest to visitors more than 150 years into the future, but it truly is. The historic rural lifestyle of the Buckleys is highlighted at southern Lake County's Buckley Homestead during seasonal tours which include three historic areas: 1910 farm with original buildings, garden, and farm animals; early 1900s one-room schoolhouse; and 1850s pioneer farm and garden. Visitors will feel like they are experiencing the past when greeted by hosts in period dress who share the spirit and history of past eras.
Check the calendar for special events and activities throughout the year. There is an admission fee charged on the weekends September through October when the main house museum and other historic buildings are open from noon until 4 p.m. Admission is charged on tour weekends to assist with staffing costs. Call 219-769-7275 Mon-Fri 8:30 a.m. to 4:30 p.m. for exact dates and times of tours.
The park's Fall Festival occurs in October; a separate fee is charged for this event. In January and February on weekends when there's enough snow, enjoy a horse-drawn sleigh ride at the Homestead for a small fee.
If the buildings are closed when you arrive, feel free to peek in the windows. To get the most from your visit, be sure to read the interpretive signs at each building. The park also includes picnic shelters, barbecue grills, hiking trails and more.
The Calumet Astronomy Center's Thomas Conway Observatory is also located at Buckley Homestead where you can view the stars on dark nights. Cick here for a list of scheduled events with the Calumet Astronomical Society where you can view the stars through the robotic telescope or enjoy a public talk about astronomy.