Outdoor Dining
Dine with a view at one of the South Shore's restaurants offering al fresco dining. Grab a quick bite to eat and coffee at one of the region's many downtown coffee shops or cafes. Dining outdoors at the Pikk's Tavern or Fish Camp makes the perfect date night. See our listings below to find the right location for your next outdoor meal.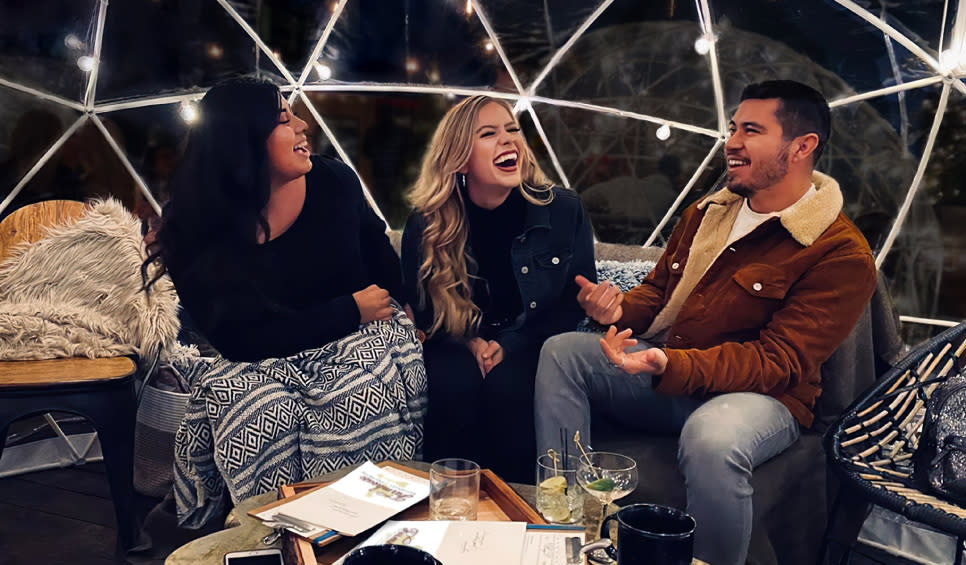 Some local restaurants are finding new ways for guests to dine outdoors, even in the colder weather!
Plan a lunch or dinner with your household at Fair Oaks Farms in their private, heated igloos right in The Farmhouse Restaurant's backyard. Reservations are for two-hour increments at $100 and sit up to 6 people.
eMbers Station in Rensselaer has heated, private domes, too available for reservation on their pavilion. Reservations may be for 2-6 people. The $25 reservation fee goes towards the final bill. If the bill does not exceed $100, the final bill will be rounded to that. They have special food and drink packages available for your evening out, too.
Byway Brewing in Hammond has set up outdoor heaters and added clear vinyl panels to their patio pergolas for their customers who prefer to eat and drink outdoors.