Please note: We recommend calling ahead to businesses and attractions you plan to visit for requirements and hours of operation.
Jasper-Pulaski Fish and Wildlife Area
5822 N. Fish and Wildlife Lane
Medaryville, IN 47957
Phone: (219) 843-4841
Website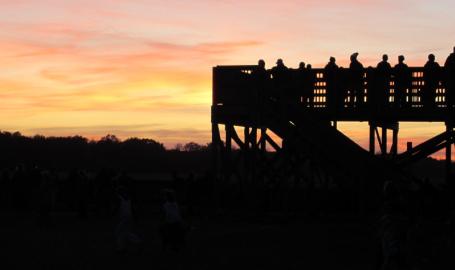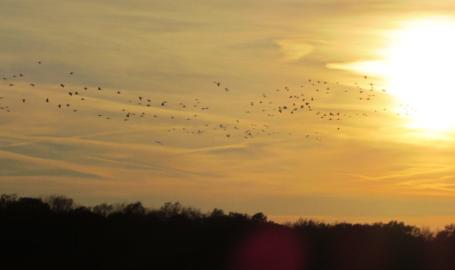 Managed by the Department of Natural Resources, Jasper-Pulaski Fish & Wildlife Area provides quality hunting and fishing opportunities while maintaining 8,062 acres of wetland, upland and woodland game habitat. This suitable habitat provides an ideal stopover for migratory birds. More than 10,000 sandhill cranes stop during fall migration and is a popular draw for bird watchers. The observation tower provides great viewing from sunrise to sunset from October to February.
Please note, visitors must obtain a one-day access permit before entering the field, regardless of their activity. Hunters must obtain a one-day hunting permit corresponding to the game they wish to hunt.
There is a self-serve check station on site.
Office hours are 7:00am-2:30pm (Central); Monday-Friday, closed holidays.