South Shore Winery Trail
Red or white, sweet or dry; you'll find a wine to sip and enjoy along the South Shore Winery Trail. Northwest Indiana wineries provide relaxing environments to try new wines, meads and ciders while spending time with friends and family. Winery events combine visitors love for wine with music, shopping and the arts. Tour companies allow your group to sit back and let someone else do the driving to wineries throughout the region.
Use our site to start planning your visit to the wineries, then see what else your group can enjoy in the area - beaches, shopping, entertainment, dining and so much more!
Signature Selections
Each location offers a selection of wines, ciders or meads. Be sure to sip on the location's signature wine, ranging from bright and fruity to deep and sweet. Bring a bottle home to enjoy flavors of the South Shore later.
Winery Tours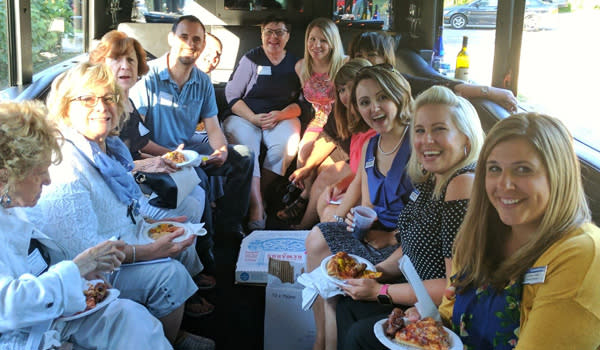 Choose your favorite wineries to visit and let someone else take the wheel. Ride in luxury with friends for a special occasion or just for fun with South Shore Brew Bus that specialize in crafting the perfect tour for groups.
Winery Events
Enjoy stomping grapes, live music, arts and crafts events and more at local wineries – all while sipping on handcrafted, small-batch wines, ciders and meads.
---
Sip & Stay
We invite you to gather with your friends and explore the South Shore's natural beauty, quaint downtowns, and tasty restaurants during your stay. Plan your visit to one or all of our wineries, cideries or meaderies and also enjoy shopping, a show or take a stroll along our sandy beaches.