Goblin & The Grocer
Restaurant Weeks Menu
Restaurant, market & take away built to be an inviting year-round lake retreat & respite.

1 West Dunes Highway
Beverly Shores, IN 46301
(219) 809-9047
www.goblinandthegrocer.com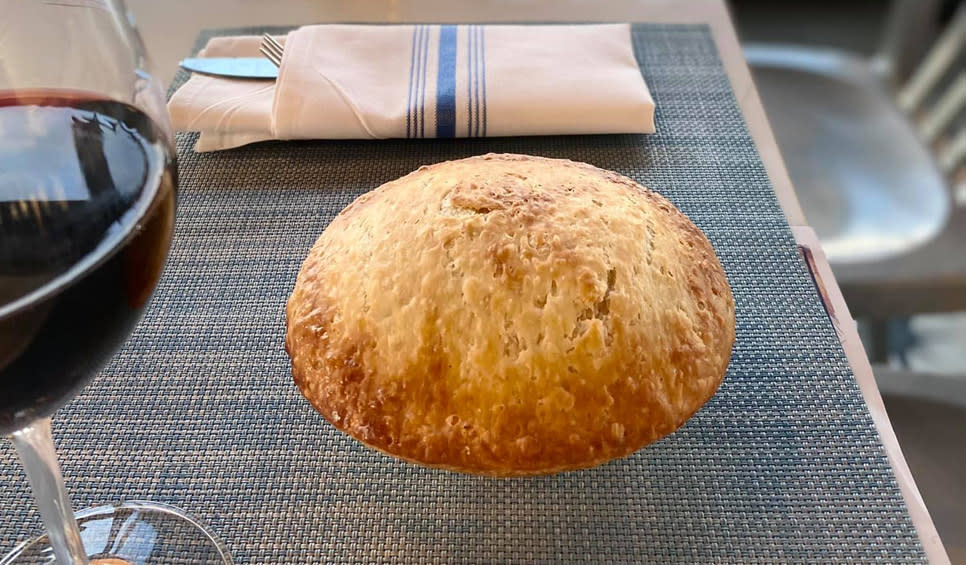 Dinner Menu
Hours Available: Wednesday through Sunday 4:00 to 7:00 p.m.
Cost: $35 per person*
*Gratuity not included and a 3.5% user charge added to all orders paid with credit card.
 
Soup or Salad (choose one):
- Asiago -
Romaine, garlic croutons and house-made Asiago peppercorn dressing
- Goblin Clam Chowder (GF) -
- French Onion Soup -
Entrée (choose one):
- Tin Pie Bakery Pot Pie -
Chicken or mushroom
- Chicken Piccata -
Fettuccine in a piccata sauce made from white wine, butter, lemon and capers, served with breaded then pan-fried boneless chicken breast
- Calabrian Mussel Stew -
Sauteed with Italian sausage, potatoes, corn, heavy cream, garlic and Calabrian 'Nduja butter
Dessert:
- Daily Tin Pie -
Choice of our daily selection