Miller Pizza Company Gary
Restaurant Weeks Menu
Since 1985 Miller Pizza has served Chicago-style pizza & homemade Italian beef.

622 1/2 S. Lake Street
Gary, IN
(219) 938-7071
www.millerpizza.net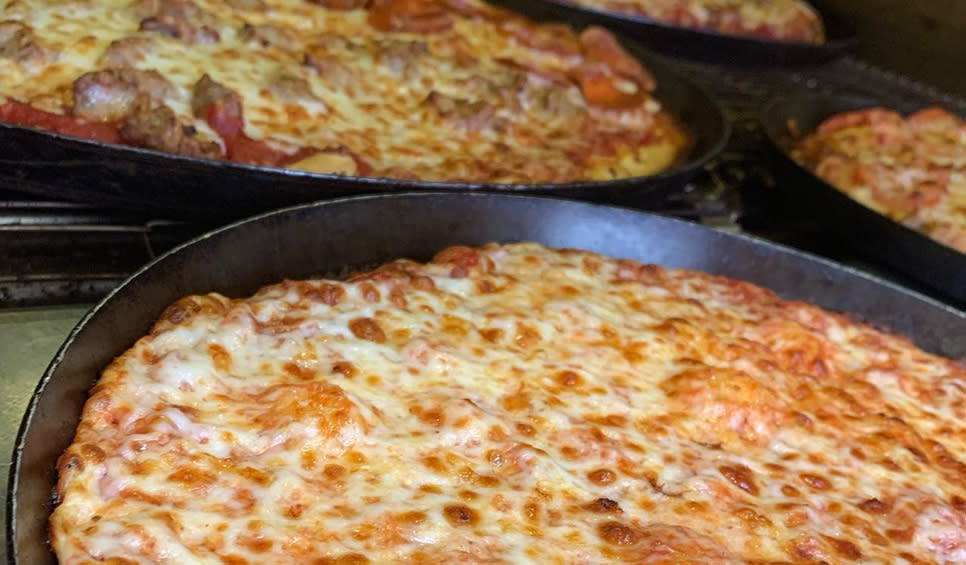 All Day Menu
Cost: $20 per person

Starter:
- Side Salad -
Romaine lettuce, tomatoes, onions & mild peppers, dressing of choice
Entrée:
- Small Thin Crust Pizza - 
Choice of one regular topping
Dessert (choose one):
- Brownie -
- Cookie -
---

Lunch Special
Miller Pizza Company has a lunch deal Monday through Saturday from 11:00 a.m. to 2:00 p.m.
Two slices of deep dish pizza plus a drink for $8.00.
 
---

About Miller Pizza Company: Since 1985 Miller Pizza has served our Chicago-style pizza and homemade Italian beef. We use handmade dough, the best mozzarella and sauce that is made in house every day. We prepare our Italian Beef, we season, cook and slice in house. We hope you enjoy our family creation.