White Hawk Country Club
Restaurant Weeks Menu
Enjoy beautiful golf course views while dining on delicious food.

1001 White Hawk Dr.
Crown Point, IN 46307
(219) 661-1300
whitehawkcountryclub.com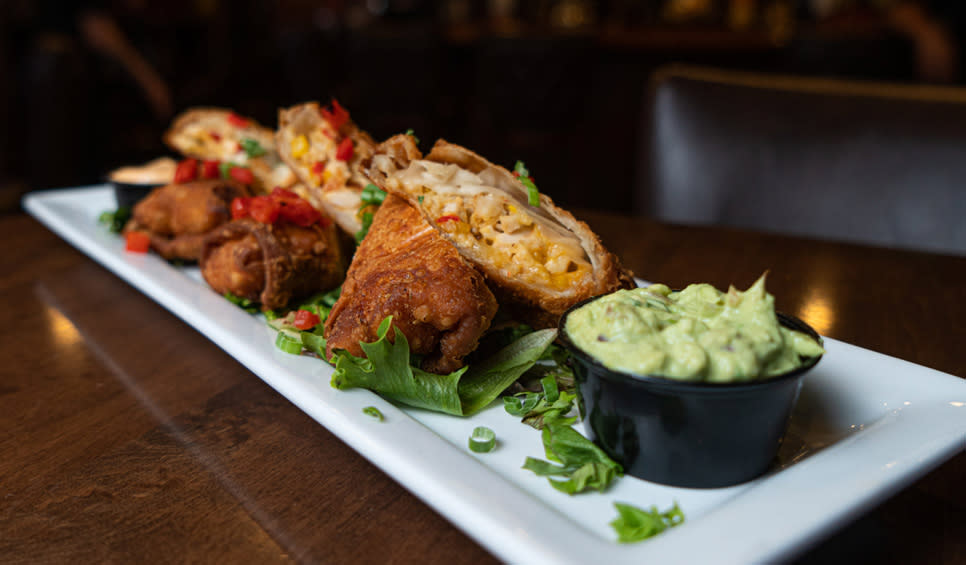 All Day Menu
Hours Available: Thursday & Sunday 11:00 a.m. to 8:00 p.m., Friday & Saturday 11:00 am to 10:00 pm, closed Monday-Wednesday.
Cost: $39.95 per person
Tax and gratuity not included. All drinks and beverages will be an additional cost.
 
Appetizer (choose one):
- Creole Eggrolls -
Mix of blackened chicken breast, roasted corn, feta cheese, green and red pepper, and cheddar cheese. Served with a side of creamy avocado sauce and chipotle aioli
- Parmesan Shrimp -
Six parmesan breaded shrimp, fried. Served with homemade creamy cocktail sauce and shaved parmesan
- Potato Pierogis -
Six homemade potato pierogis served with sour cream and tomato sauce

Choice of Soup of the Day or House Salad
 
Entrée (choose one):
- Chicken Picatta -
Lightly floured chicken, sauteed spinach and mushroom in a lemon caper sauce  
- Ginger Glazed Salmon -
House-marinated Atlantic salmon, grilled, and topped with honey ginger. Served over wild rice
- Lake Perch -
European lake perch, lightly fried. Served with tartar sauce and clarified butter
 
Choice of Side (choose one):
- Apple Coleslaw
- Asparagus
- Baked Potato (after 5:00 p.m.)
- Broccoli
- Cottage Cheese
- French Fries
- Mashed Potato & Gravy
- Seasonal Fruit
- Spanish Rice
- Sweet Potato Fries
- Tator Tots
- Wild Rice
 
Dessert:
- Cookie Dough Sundae -
Freshly baked chocolate chip cookie topped with ice cream, whip cream, caramel sauce, and chocolate sauce