The Brewery Lodge & Supper Club
Restaurant Weeks Menu
A place to drink, a place to stay, and a place to plan your next event. 

5727 North 600 West
Michigan City, IN
(866) 625-6343
www.brewerylodge.com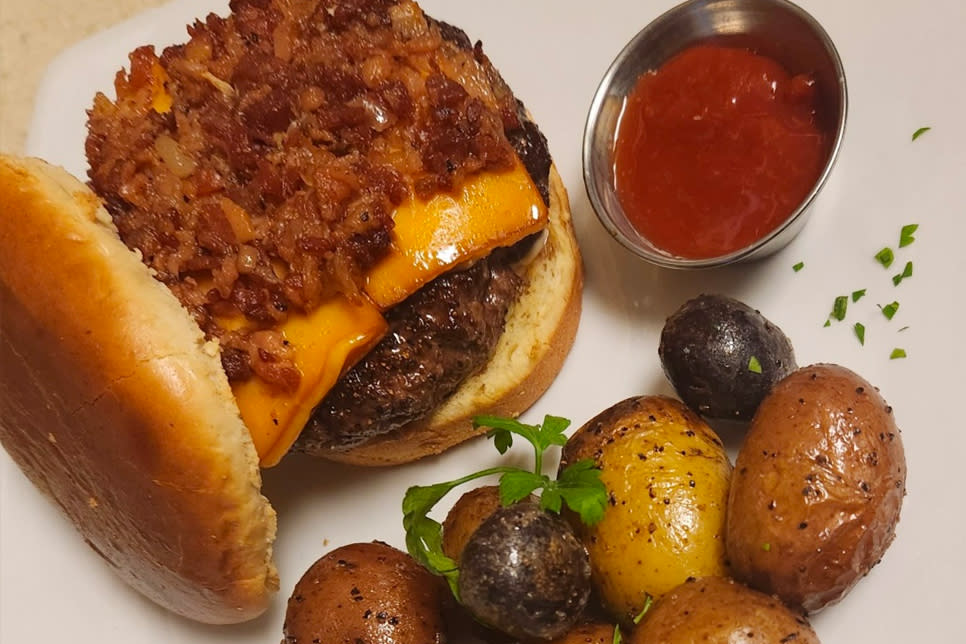 All Day Menu
Availability: 4:00 pm to 9:00 pm Monday through Sunday. Dine-in only. Adults 21 and over are allowed. (Please note we can accommodate under 21 with reservation only, with limited seating off our main dining room or outdoor areas only). Reservations can be made via Open Table on our website.
Cost: $20 per person
Tax & gratuity not included.
Starter (choose one):
- Soup Du Jour -
- Side Salad -
Entrée:
- Elk Burger -
1/2 lb. elk patty, smoked cheddar, bacon jam, mayo, and roasted fingerling potatoes

Dessert (choose one):
- Vanilla Cheesecake -
- Southern Pecan Pie -
- House-Made Creme Brulee -
 
---

About The Brewery Lodge: The main house was built in 1930 and has been recently updated to include a craft beer & wine lounge, and a restaurant with several outdoor terraces. With its hand-hewn timbers, fireplaces, and warm atmosphere, The Brewery Lodge is sure to relax the traveler in all of us.