Zorn Brew Works
Restaurant Weeks Menu
Welcome to a craft beer experience more than 145 years in the making.

605 E 9th Street
Michigan City, IN
(219) 243-7157
zornbrewworks.com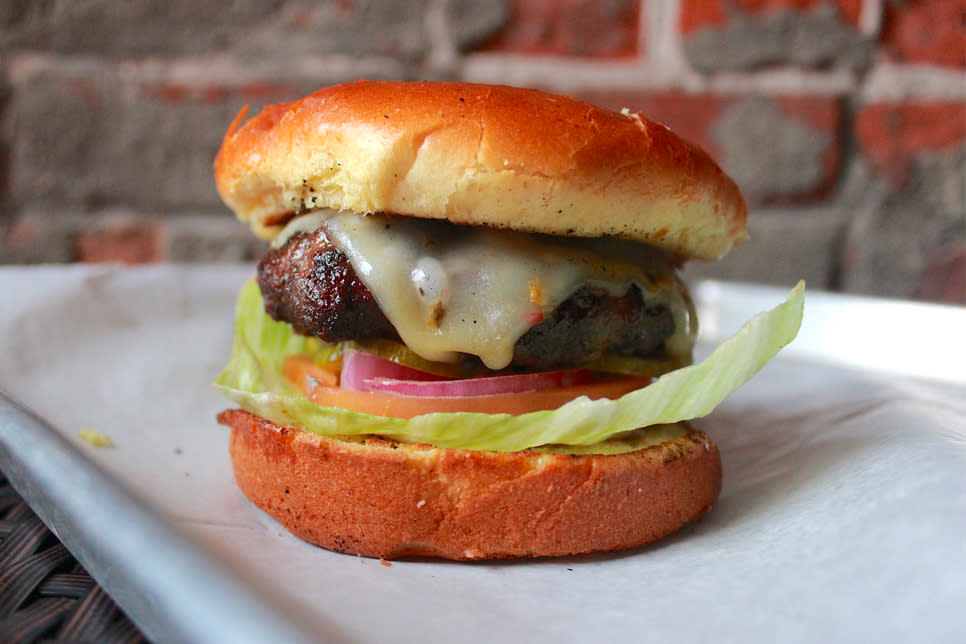 All Day Menu
Availability: 11:00 am to 9:00 pm Sunday through Thursday; 11:00 am to 10:00 pm Friday and Saturday. Dine-in only. To make a reservation for 6 or more people, please visit our website and book via open table.
Cost: $20 per person
Tax & gratuity not included.
Hand Held:
- Zorn Burger -
1/2 lb. beef patty, lettuce, tomato, onion, horsey sauce, choice of cheese American, Provolone, Cheddar, Pepper Jack, or Swiss.
*Beef sourced locally from Grow Farms Beef, Rensselaer, IN*. BEYOND BURGER +$3

Small Bites (choose one):
- Kettle Chips -
- Fries -
- Side Salad -

Drink:
- Pint of Zorn Beer -
Your choice of any Zorn craft beer on tap
 
---

About Zorn: The legacy began in 1871, when Bavarian immigrant Philip Zorn Jr., the son of a brewer, migrated to Michigan City to start his own brewing venture. After managing Busch & Brandt Brewery in Chicago for over 20 years, he settled at the corner of 9th & York Streets, where the P.H. Zorn Brewing Company used a spring-fed well to produce up to 15,000 barrels of beer a year. These included iconic brands such as Golden Grain, Grain State & Pilsenzorn under the slogan "It's good for you!" even during prohibition, the Zorn name survived by using the facility to produce the soft drink Zoro, marketed as a "temperance beverage." as the brewery was passed down To Philip's son, Ron, the name was changed to the Dunes Brewery, before eventually closing its doors in 1938. In 2015 after 79 years idle, brewing operations resumed with Zorn Brew Works. The taproom occupies the former carriage house on the grounds of the historic brewery. Michigan City's oldest brewery is now its newest!