A Once-in-a-Lifetime Reunion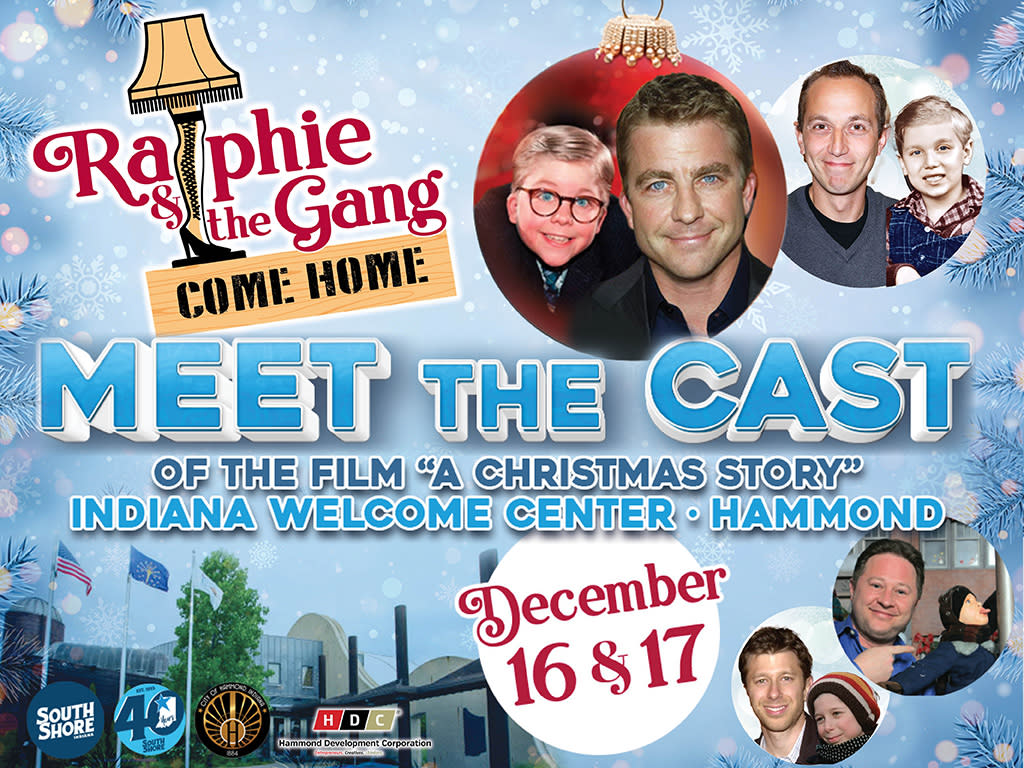 December 16-17, 2023
A tribute to the 40th Anniversary of "A Christmas Story," a tribute to Hammond, and a tribute to every heart that ever found joy in this timeless tale. The cast, your beloved misfits, are all set to make this reunion an event of legendary proportions. From Peter Billingsley to Scott Schwartz, the gang's all here to relive the magic with you during the "A Christmas" Comes Home Exhibit!
TICKETS
Reserve your tickets for either virtual or in-person on the ticket site.
Click the button below to request your tickets!
FAQs
Can I see the cast for free?
Yes! You can reserve free tickets to see the cast members at the link above.
How much are autographs?
You may bring in your own items for autographs. BB guns are currently prohibited unless they are purchased at the event. Personal BB guns are not allowed unless you only bring the stock. 

Cast members each charge different amounts for autographs and selfies and they will handle the payment. It is FREE to come into the Indiana Welcome Center and the South Shore Convention and Visitors Authority is not responsible for the cost of the autographs or selfies.
How do I sign up for the Mommy's Little Piggy Mashed Potato Eating Contest?
Guests of any age can sign up online for $10 after they request their free tickets for the Ralphie and The Gang Come Home event at the link above. 
The "A Christmas Story" Comes Home exhibit centers around 6 animatronic window displays from…
Have your picture taken with Santa on top of Santa's Mountain, a replica of the one featured in the…
During our "A Christmas Story" Comes Home exhibit, our gift shop specializes in "A Christmas…
The Indiana Welcome Center will feature six animated displays depicting scenes from "A Christmas…