Historic Maplewood Cemetery, Crown Point
Located at 347 Maple Lane, Crown Point Indiana, and owned and operated by the City of Crown Point, Historic Maplewood is the final resting place of many city heroes and founding fathers, including Col. John Wheeler, who died at the Battle of Gettysburg.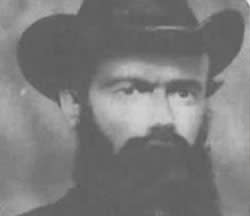 The Cemetery is located on the "9-mile Highway" just off of Indiana 55 and just north of Solon Robinson Elementary School. More than 80 Civil War veterans are believed to be buried at the cemetery. 
Eleven original Civil War veteran headstones – which had become worn to the point of being nearly unreadable or had broken over the years -- were replaced in the cemetery in 2011 by the Calumet Region Civil War Preservation Project in honor of the Civil War's 150th anniversary.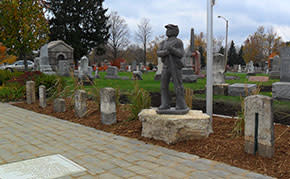 The old marble stones are being incorporated in a veteran's memorial walkway in the cemetery's center. A portion of the memorial was dedicated on Nov. 12, 2011, in honor of Veterans Day.
Civil War Veterans at Historic Maplewood Cemetery