Running Vines Winery
Restaurant Weeks Menu
Handcrafted in historic Chesterton, our wines are rigorously tested and bottled with care.

101 Broadway
Chesterton, IN 46304
(219) 771-9463
www.runningvines.com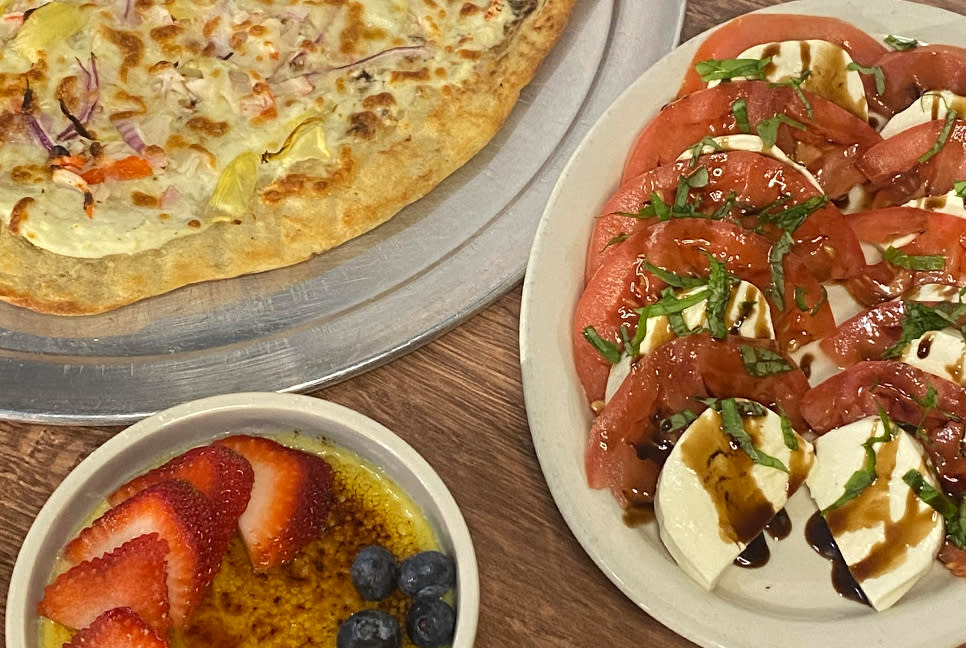 Menu
Cost: $28 for two people

Appetizer:
- Caprese Salad -
Fresh sliced tomatoes layered with slices of fresh mozzarella sprinkled with basil and drizzled with a balsamic vinegar glaze
Entrée:
- Flatbread: The Granchio -
A fresh and bright flatbread with an olive oil base that is topped with lemon ricotta, crab, red onions, and mozzarella cheese
Dessert:
- Cider Creme Brûlée -
A delicious custard that has been made with our semi-dry cider. Topped with melted sugar, blueberries and strawberries
 
---

Features of Our Restaurant: Whatever your race is: Slow down. Celebrate. You've earned it. Our wines are handcrafted in Valparaiso and we carry ciders from our sister company Aftermath Cidery & Winery. Our tasting room is all ages and we offer non-alcoholic beverages. We have live music on some Fridays or Saturdays. Trivia is every Thursday at 7pm. For more events check out our Facebook page.