Please note: We recommend calling ahead to businesses and attractions you plan to visit for requirements and hours of operation.
Indiana's North Coast Charter Association
Lake Michigan
IN

Website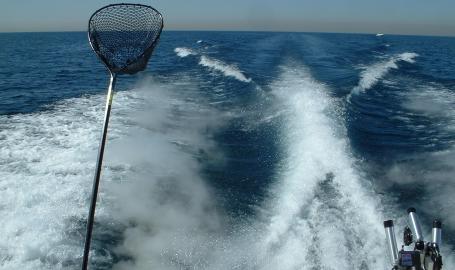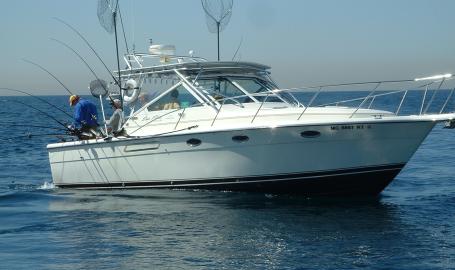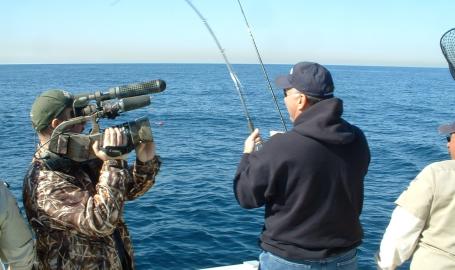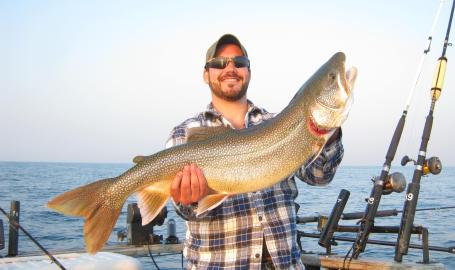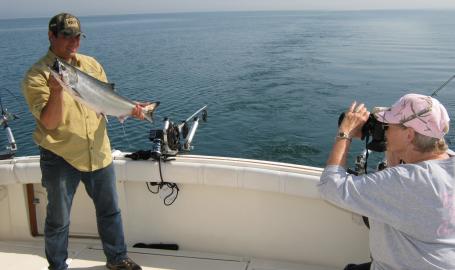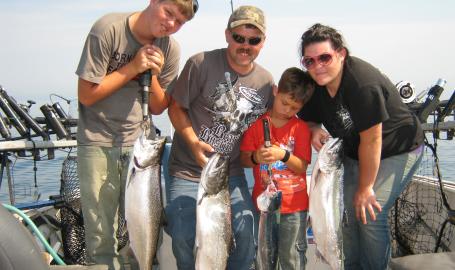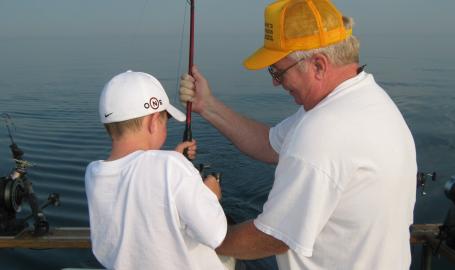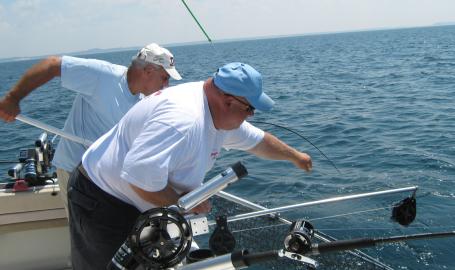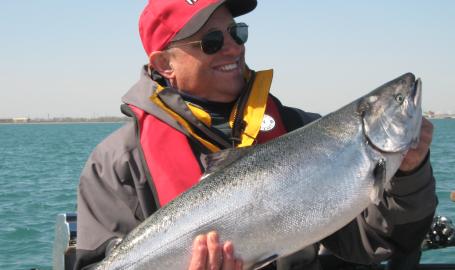 Catch your share of Lake Michigan salmon, steelhead, brown trout and lake trout by taking a fishing trip on a boat from Indiana's finest charter fishing fleet! Avid anglers come from around the USA and around the world to sample this truly world class fishery.
INCCA member boats depart daily from mid-March to October from each of Northwest Indiana's north coast marinas in Hammond, East Chicago, Portage and Michigan City.
*All INCCA members are Coast Guard and DNR licensed captains.
*All boats are fully inspected and insured for your safety.
*All boats are fully equipped with modern electronics, radios, fish and depth finders, GPS navigation systems, downriggers, rods, reels, coolers and all the rest of the gear and tackle needed to make your trip a success.
*All boats carry any needed fishing licenses.
*All member captains are experienced fisherman to bring you the best Lake Michigan salmon and trout fishing possible.
Multi-day and multiple boat outings can be arranged for large groups. Discount motel arrangements can be made for overnight stays.
All prices are competitively priced, but captain has his own pricing and trip structure. Please contact one of the individual captains listed on this website for more information pertaining to his own operation.
Whitecap Outfitters: 219-730-9135 Schellfish: 708-372-8201 Wild Dog: 847-420-3046 Brother Nature: 877-725-6665 Fisher of Men: 574-386-2372 Kingseeker: 815-641-0276 Tightline: 219-898-6312 Fire Drill: 219-898-3602