Please note: We recommend calling ahead to businesses and attractions you plan to visit for requirements and hours of operation.
Indiana Welcome Center
7770 Corinne Drive
Hammond, IN 46323
Phone: (219) 989-7979
Website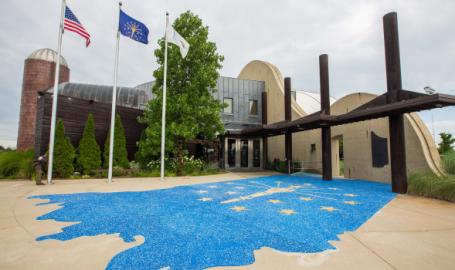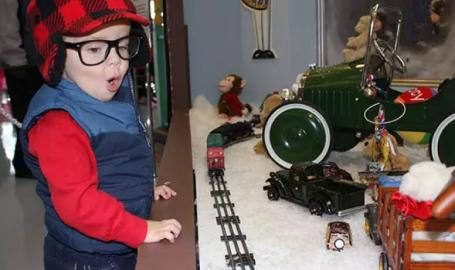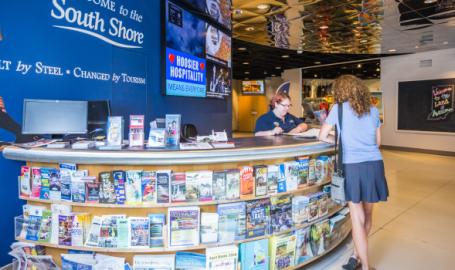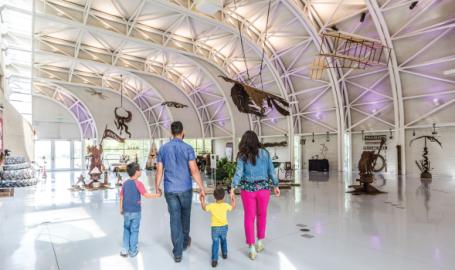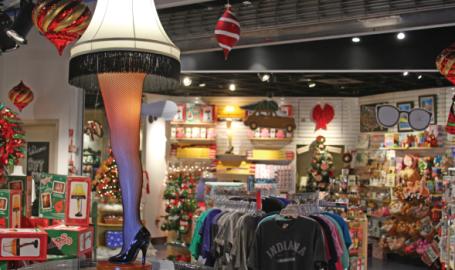 Please note: The 2020 exhibit hall schedule has been postponed indefinitely.
Right off of I-80/94 and Kennedy Avenue south, the Indiana Welcome Center is here to assist visitors with directions and finding all the fun things to do and places to visit in the area and throughout Indiana. Stretch your legs and view the unique building structure. Browse the gift shop with vintage South Shore Line posters, "A Christmas Story" movie memorabilia, Albanese gummies plus Indiana and Chicago postcards, mugs, and key chains.
Enjoy the different exhibits in the W.F. Wellman Exhibit Hall. If you stop by between mid-November through December, you can see the popular "A Christmas Story" Comes Home exhibit.