Skip the big-name stores and check out some of these unique, local shops throughout Northwest Indiana! You'll find something for everyone on your list from home decor and hand-crafted treasures to self-care and Christmas-related items.   

Crown Point Courthouse Shops
S Main St, Crown Point, IN
Here you'll find a myriad of unique shops, linked together with brick-lined halls and irresistible antique decor. The Old Lake County Courthouse proudly houses 13 unique shops, all with distinct styles and appeal.  The shops smartly showcase many unique and wonderful items, among them collectibles, antiques, candles, gourmet foods, and so much more.
Right near the courthouse is The Crystal Lady - stop in to find a huge selection of not only crystals but also dream catchers, incense, smudge sticks and jewelry.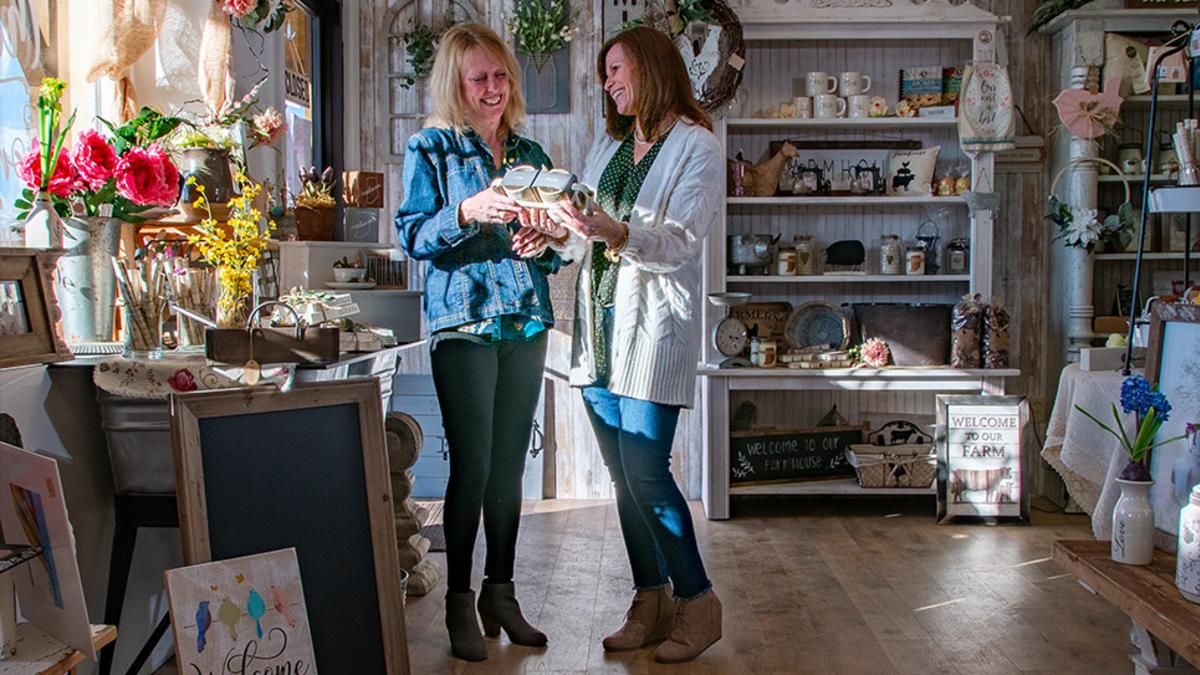 Sweet Home Indiana Gifts
8251 Wicker Avenue, St. John, IN
If you are looking for ways to spice (or sweeten) up your home for the new seasons, check out Sweet Home Indiana. This shop specializes in country farmhouse, vintage and Indiana-themed items. There is also a craft space where they hold special events and workshops. The space can also be rented out for parties! Click HERE for a coupon for 10% off.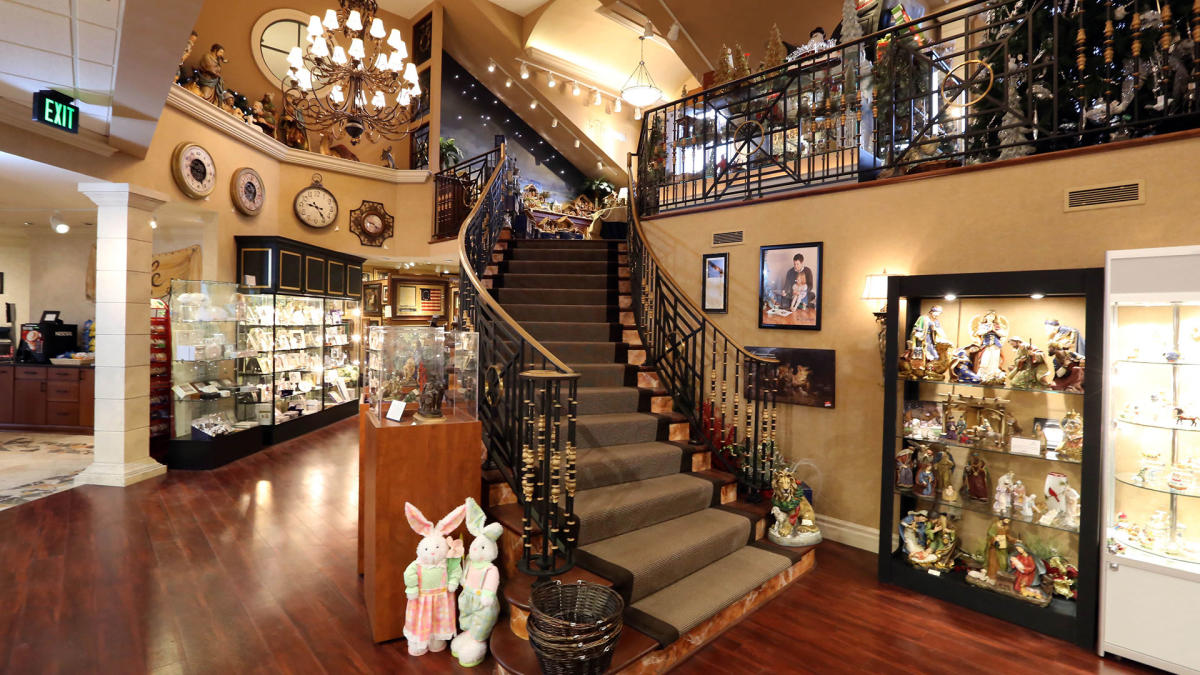 The Gift Shoppe
At the Shrine of Christ's Passion
10630 Wicker Ave., St. John, IN
Known for its 40 life-size bronze sculptures depicting religious scenes, the Shrine of Christ's Passion also has one of the largest shops around for religious items and gifts. The shop is 12,000 square feet and has unique and inspiring gifts for any occasion. The mezzanine level is Christmas year-round and is a great place to search for the perfect nativity set.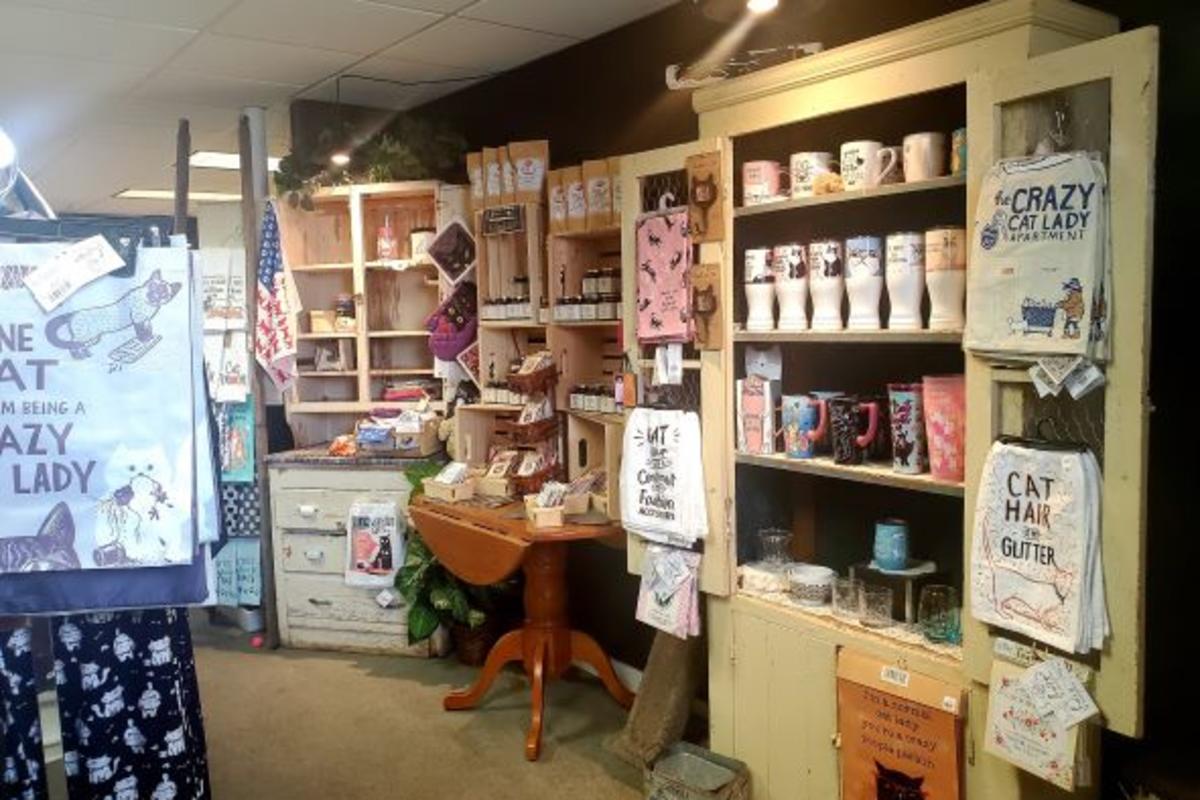 Feline Community Network & Cat-Themed Gift Shop
1601 W 37th Ave., Ste. WH-1, Hobart, IN
Feline Community Network (FCN) is a feline rescue and rehabilitation center in Hobart. They are committed to promoting the cat-human bond while cultivating relationships with local animal control agencies, humane societies, other rescue organizations, and our local community. All purchases made through their gift shop help to fund their mission.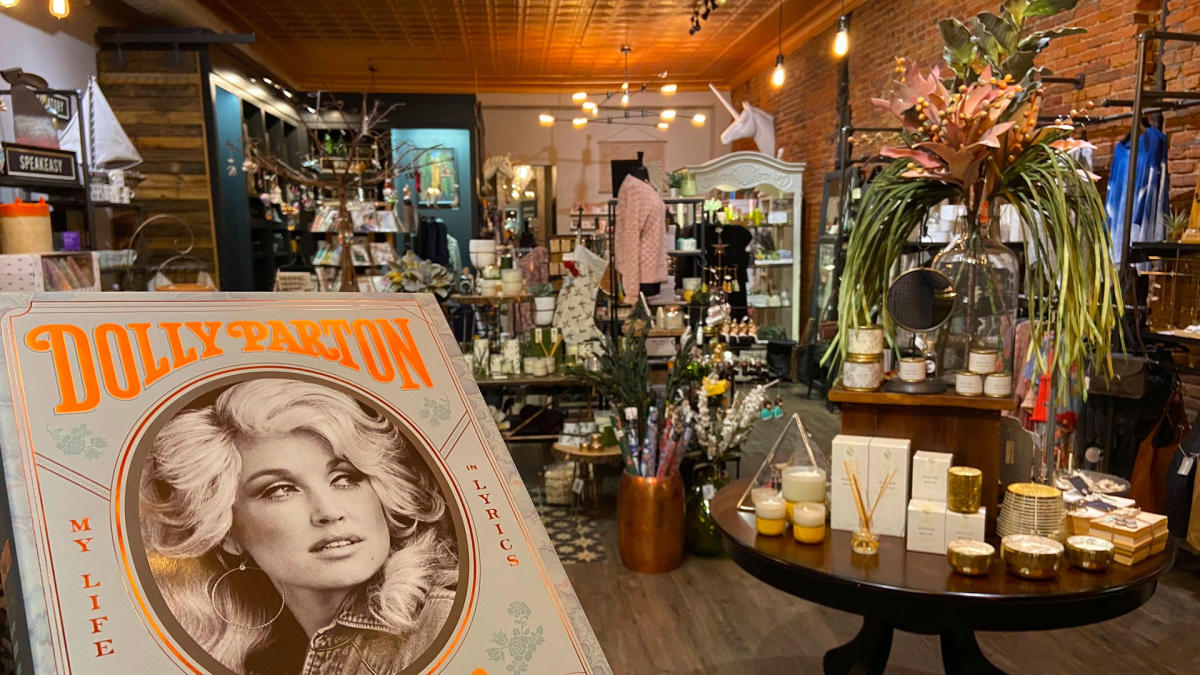 Indie Indie Bang Bang
625 S. Lake Street, Gary, IN
19 E. Lincolnway, Valparaiso, IN
The eclectic Indie Indie Bang Bang has two locations in the region - Gary and Valparaiso - that are the perfect spots to find fun coffee mugs, unique clothing for men and women, and adorable pieces for your home.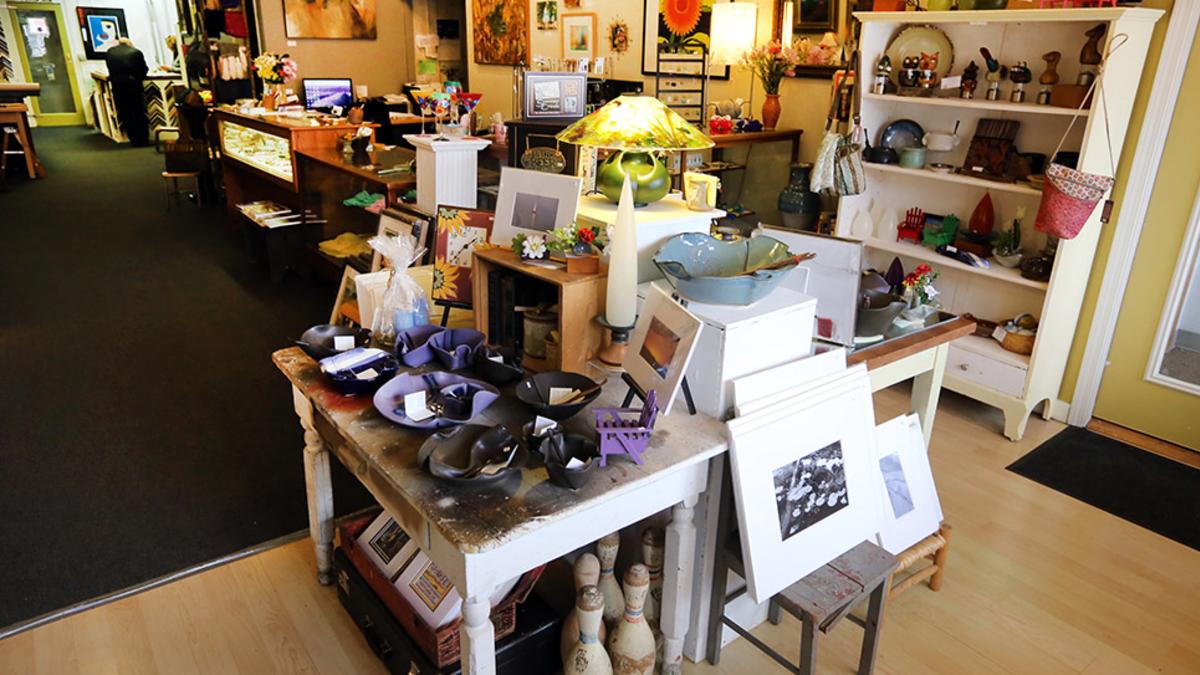 Lake Street Gallery
613 S. Lake Street, Gary, IN
Lake Street Gallery, located on Lake Street in the Miller neighborhood of Gary, is a quaint shop with local artisan goods, home décor, and gobs of frame choices! There are works of art hanging on the walls and sitting on all the shelves that you can purchase. Many tell you who the artist is as well. The back walls are completely full of frame corners to choose from if you are looking for a great way to showcase a piece of art.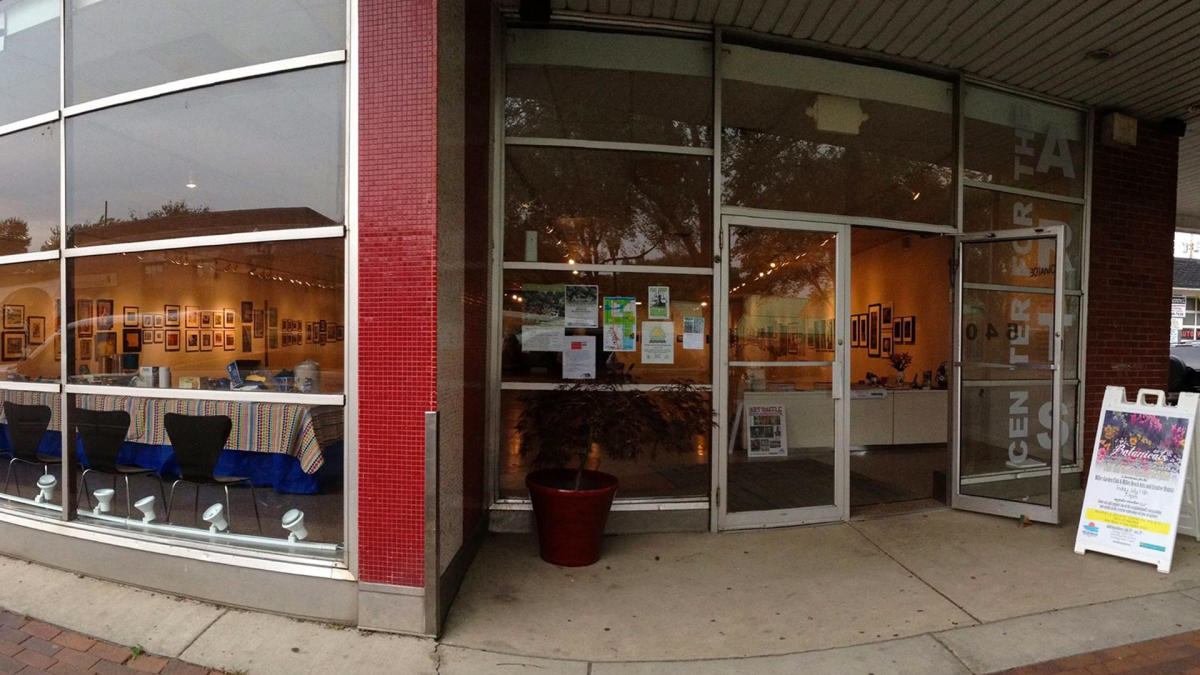 Miller Beach Arts & Creative District
Lake Street and the Creative Arts District are lined with small shops and restaurants. Come out on the first Friday of the month when the shops and galleries are open until 8 PM, perfect for shopping after work.
Miller School Shops & Spaces
665 S. Lake St., Gary, IN
The Miller School Shops & Spaces is a creative community collaborative located in the historic Miller Schoolhouse in the Miller Beach neighborhood of Gary. The building is home to dozens of merchants selling both goods and services — from art and vintage treasures to homemade goods.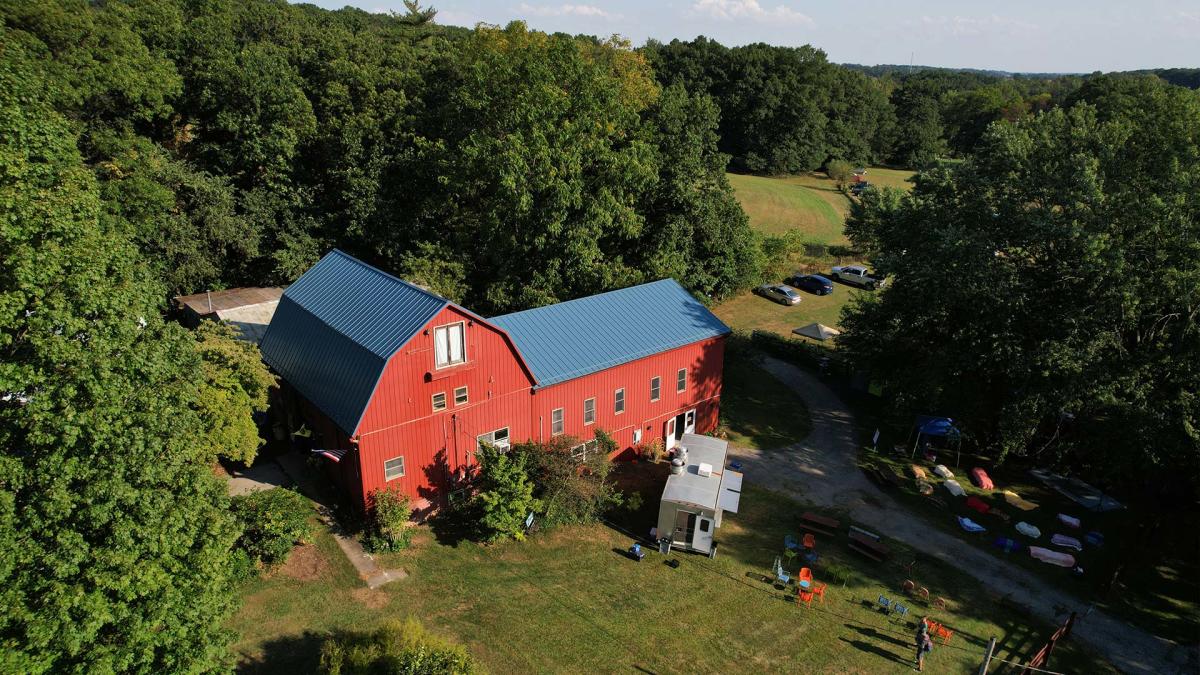 Art Barn School of Art
695 N. 400 E., Valparaiso, IN
During the holiday season, the Art Barn not only has classes for all ages, but they also hold a Holiday Market. This market has a variety of gifts for everyone. Shop prints, jewelry, paintings, and much more all from local artists!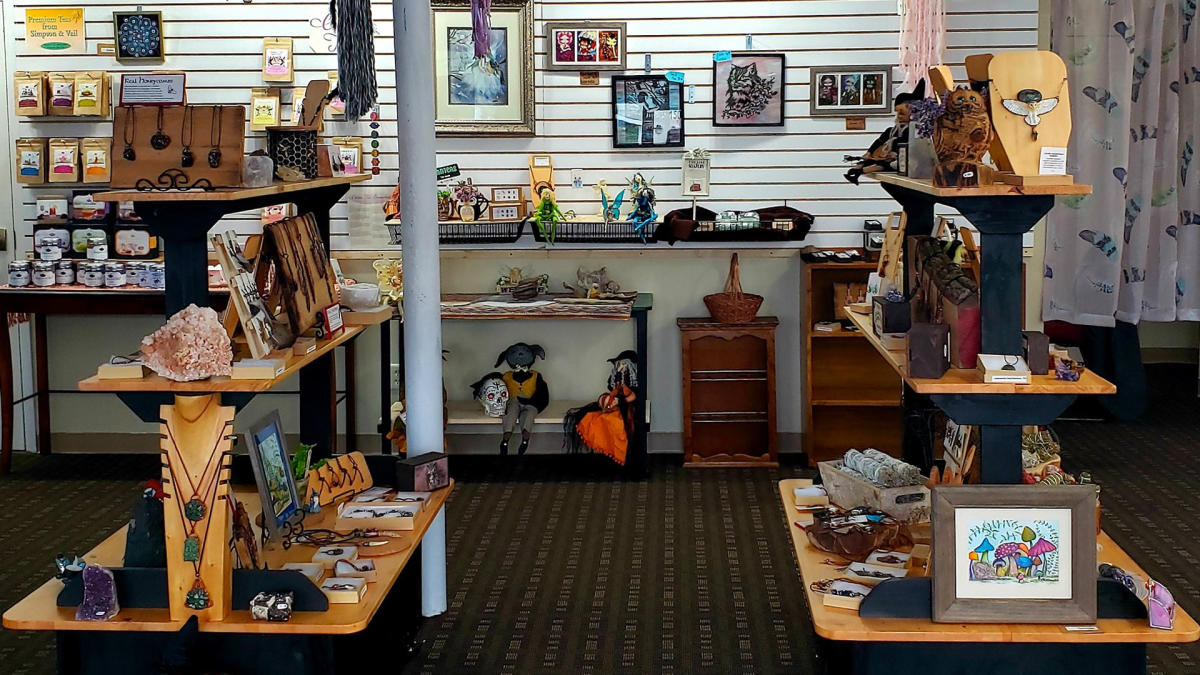 Pieces of Jayde Uncommon Goods
1501 Broadway Suite B, Chesterton, IN
Pieces of Jade is both a jewelry store and an eclectic shoppe, filled with unique items you won't find anywhere else, like Shiva Eye Stones and pieces made from elements found right here in the Indiana Dunes. Besides jewelry, you can also find items like crystals, tea, handmade soaps, and more one-of-a-kind items.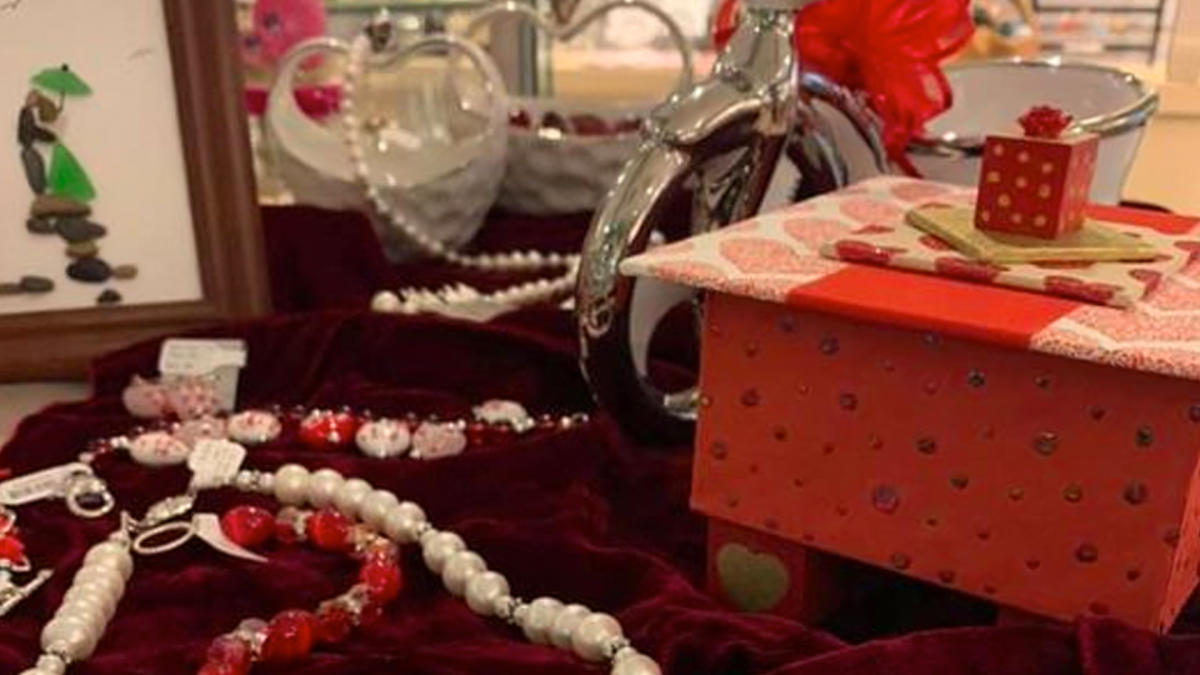 South Shore Arts
At the Center for Visual and Performing Arts
1040 Ridge Road, Munster, IN
The Center for Visual and Performing Arts contains so many wonderful things from art exhibits, dinner, a theater and even a gift shop! The South Shore Arts gift shop has various options for gifts like jewelry, handmade creations, prints and more.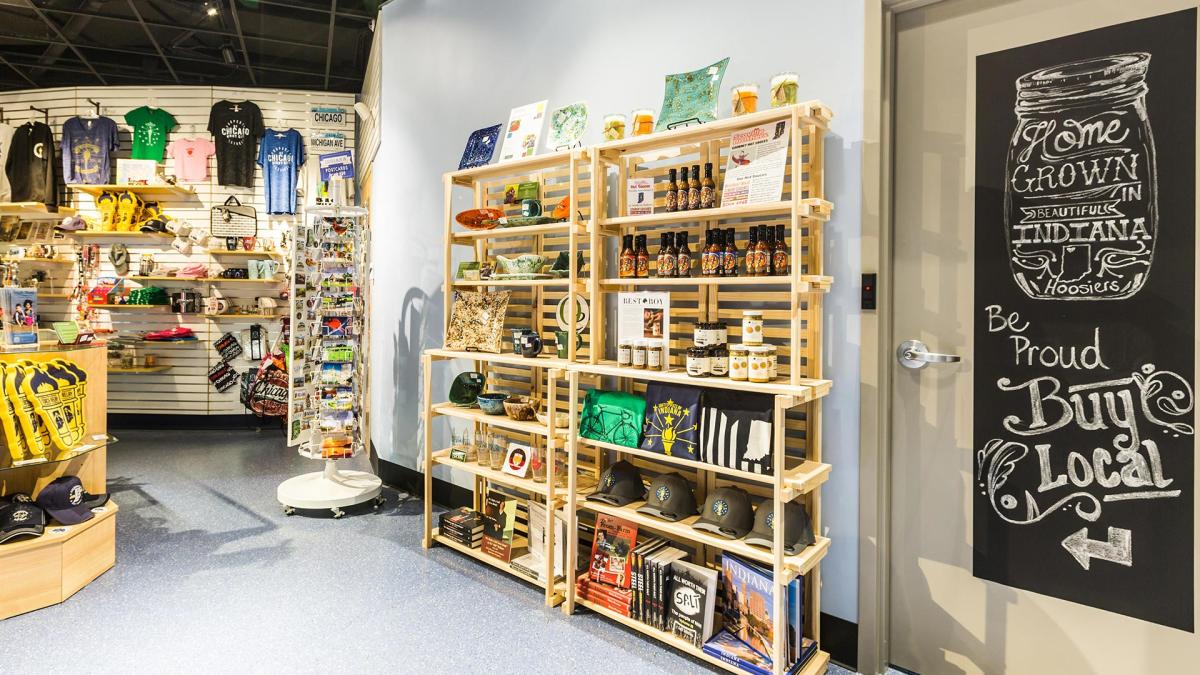 South Shore Gift Shop
At the Indiana Welcome Center
7770 Corinne Dr., Hammond, IN
The South Shore Gift Shop located inside the Indiana Welcome Center is open year-round. This shop has a wonderful section dedicated to items made specifically in Northwest Indiana! There are also many different accessories, the South Shore Posters series, and clothing items dedicated to the region, Lake Michigan, and the Indiana Dunes National Park. Come in the Christmas time for your favorite "A Christmas Story" merch including the infamous Leg Lamp!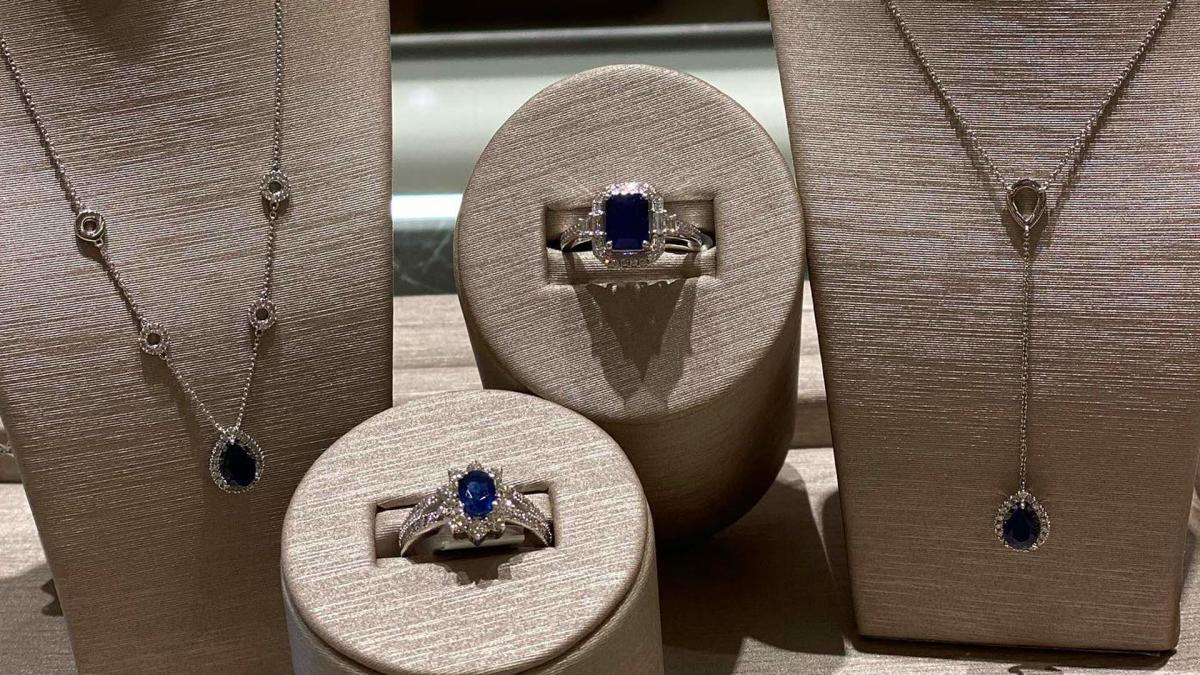 Albert's Diamond Jewelers
711 Main St., Schererville, IN
Albert's is a well-known name in the region when it comes to diamonds, but did you know this jewelry store is family-owned? Albert's Diamond Jewelers has dedicated and informative employees that can help you pick out the perfect something for a loved one whether it be an engagement ring, first pair of earrings or gift.
---
Local Food and Snack Shops
Hungry after all that shopping for cool new things? Stop in one of the local food stores to satisfy almost any types of craving!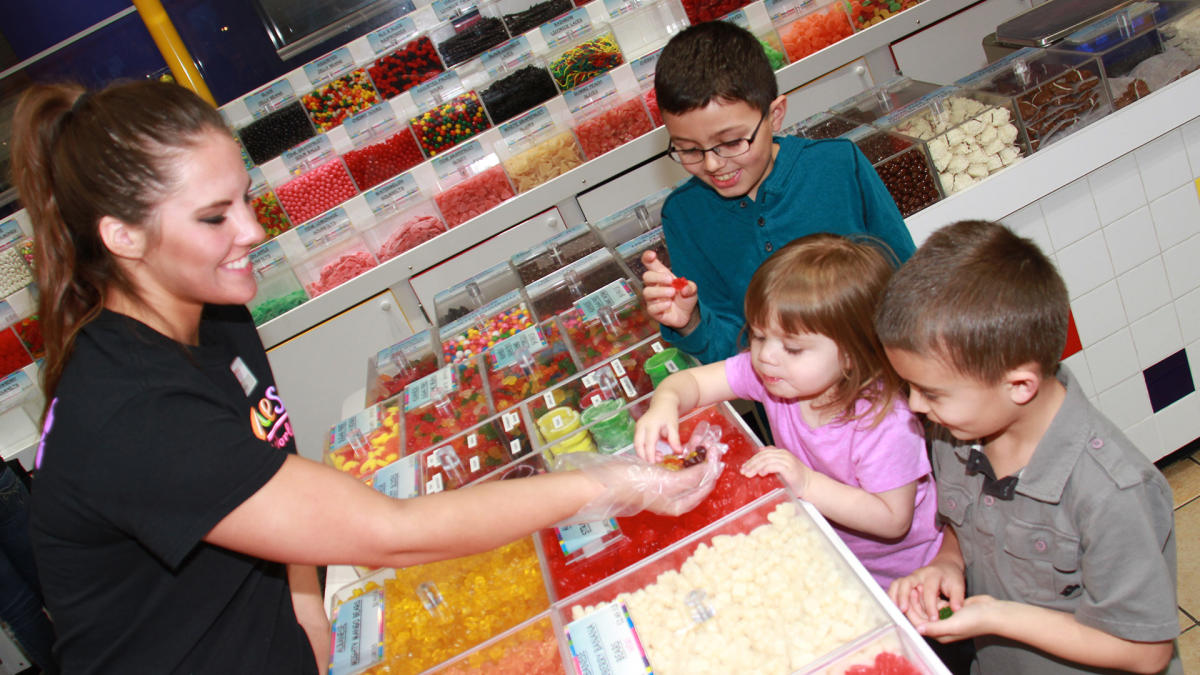 Albanese Candy Factory
5441 E. Lincoln Highway, Merrillville, IN
If you have a sweet tooth, Albanese is the perfect spot for you! Be a kid (or adult) in a candy factory while you shop around for the world's best gummi bears or your favorite chocolate treats.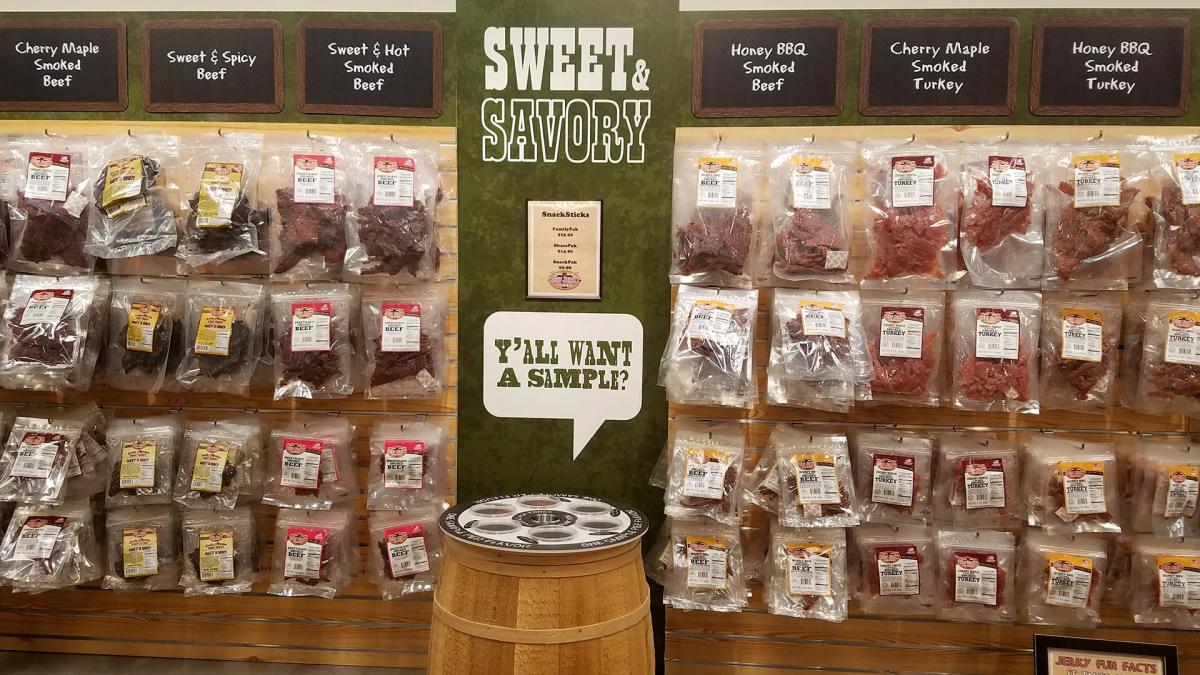 Beef Jerky Outlet
127 Lighthouse Place, Michigan City, IN
Located in the Lighthouse Place Outlets, you can find, what many people say is, the "Best Beef Jerky I've ever had!" Ask them about gift boxes for all occasions, and try the many different flavors at Beef Jerky Outlet.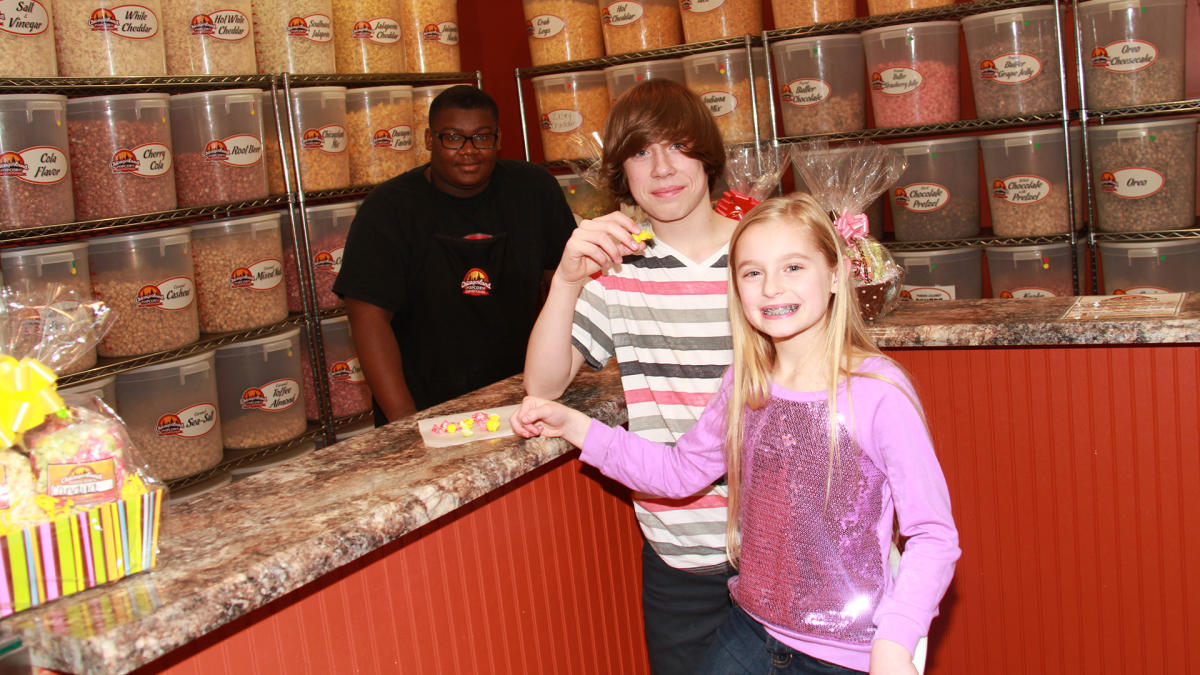 ChicagoLand Popcorn
5470 E. Lincoln Hwy., Merrillville, IN
5975 E. Melton Rd., Gary, IN
If you're craving salty or even sweet, ChicagoLand Popcorn has more than 250 flavors to choose from. Stop in and try flavors like Loaded Baked Potato, Crab Legs, Bubble Gum or even Pina Colada before picking out the perfect bag for yourself, or as a gift!
---
Whether you are looking for gifts for family or friends, something to spruce up your home, or shopping to treat yourself, check out these local shops around the region before heading to big-name stores!