Please note: We recommend calling ahead to businesses and attractions you plan to visit for requirements and hours of operation.
Sweet Home Indiana Gifts
8251 Wicker Avenue
St. John, IN 46373
Phone: (219) 627-3061
Website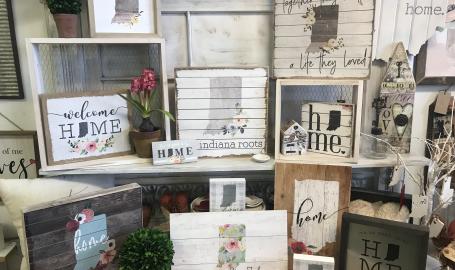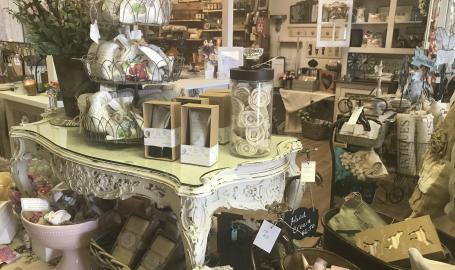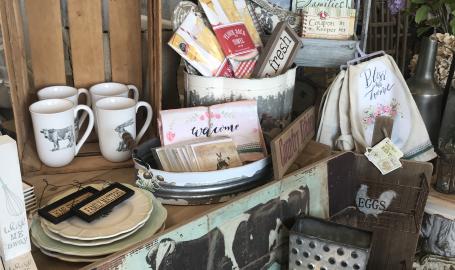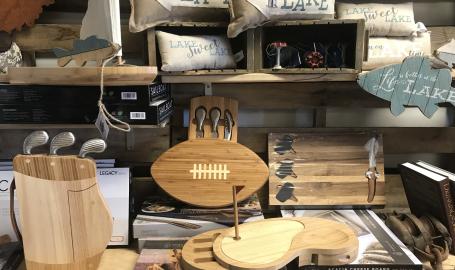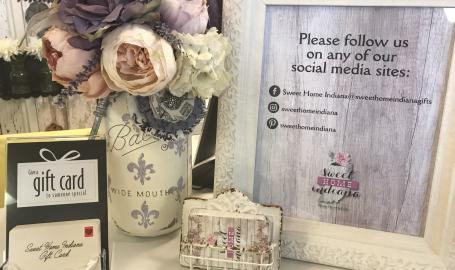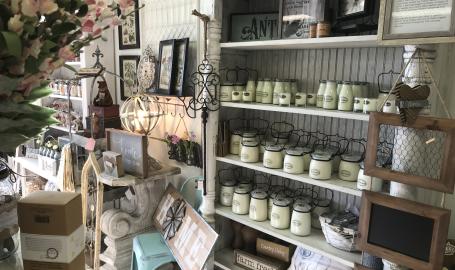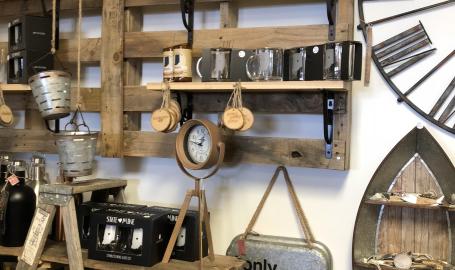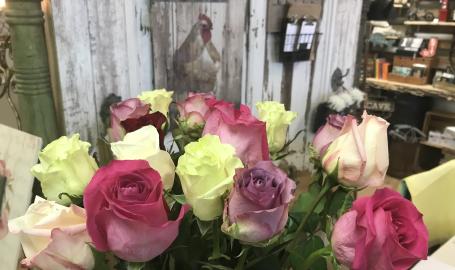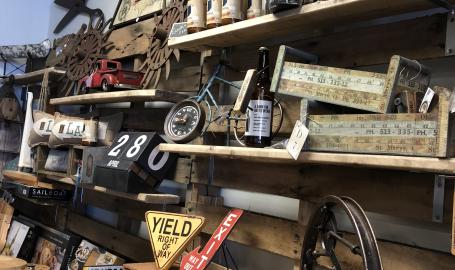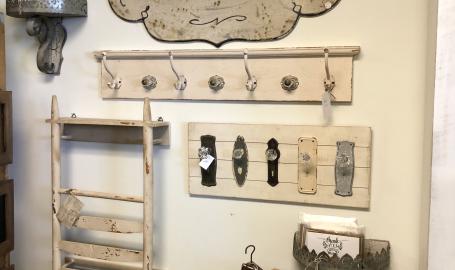 Hello and welcome to our shop, Sweet Home Indiana Gifts. Turning our passion of travel and hunting for treasures into a new business is a dream come true. We are extremely blessed to have this opportunity and hope you will love it as much as we do. We wanted to be different by offering four main sections for you; country farmhouse, vintage, garden, and industrial decor. We can only describe it as a 'his and hers' store because we wanted to have a place men would like to shop as well.
We also have a love of simpler times so there is a also a mix of old and new. If you get creative, you can turn an old door into a hall tree, dress up an old window with a wreath or chalk paint an old chair. We always wonder who owned it. What family had it in their home? How old is it? Or what child played with it? We can only imagine what story it could tell us. We also offer a wide variety of gifts including jewelry, kitchen & bath, laundry, baby & kids, office, candles and cards. We don't just want you to shop at Sweet Home Indiana, we want you to come and stay awhile. We look forward to meeting you all soon. John and Lora
There are many perks to shopping at Sweet Home Indiana, including:
- Veterans receive a 10% discount.
- Lake Central High School Students receive a 10% discount with a valid student ID.
- Receive 20% off one item during your birthday month.
- Receive a free gift when you refer 10 friends.
- Monthly craft classes offered on the third Thursday of every month.
- Girls night private shopping hours (call for more details).
- Networking events.
- Coffee & Cookie Saturdays.
- Monthly gift drawings.
Hours:
Tuesday - Thursday 10a-7p
Wednesday, Friday, Saturday - 10a-6p
Sunday, Monday - closed