No matter the season, when you want to get outside and enjoy nature, a nice walk is always a great choice. Of course, we have beautiful hikes at Indiana Dunes up and down sand dunes with hundreds of stairs but every once in a while, you just need a leisure walk. Here you will find some nice, easy walks around the region!
Lemon Lake County Park
If you're looking for a relaxing walk in the park (literally), Lemon Lake County Park is the place for you. Lemon Lake is located in Crown Point and has 402 acres with a little something for everyone. This park has a combination of paved and non-paved trails so everyone can enjoy the outdoors. Bring a frisbee and take a break from walking to try out disc golf on one of the five world-class disc golf courses. 
As the name suggests, it is on Lemon Lake so there is no shortage of gorgeous views. The Fall season makes a beautiful sight with the trees changing color around the lake if you are looking for that picture-perfect shot to share. This lake does allow fishing if you want to end your walk with a quiet place to cast your line. Come in the winter for beautiful snow-covered hills that are great for sledding.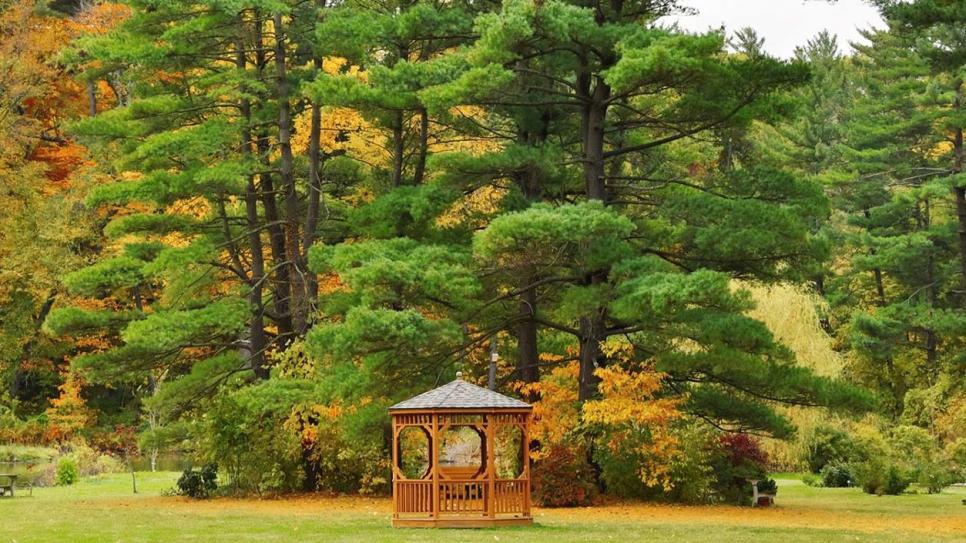 Friendship Botanic Gardens
Walks through this beautiful garden in Michigan City are perfect for viewing plants brought in from around the world beginning in the 1930's. Friendship has been open since 1936 and is home to three miles of trails! From the butterfly garden to the International Garden you can learn about the different plant and animal species that inhabit the area. This garden is perfect for a walk with your dog as all of the trails are pet-friendly.
Other than the flora and fauna that cover the gardens there are also gardens tailored to children. The ArcelorMittal Children's Garden has a small park with a stimulation area. Little ones can learn about groundwater, bees at the beekeeper yurt, and in the spring and summer, a small garden that caters to the senses! Most of the trails at Friendship at Botanic Gardens are dirt/rock trails and are fairly flat so it makes for a leisurely stroll.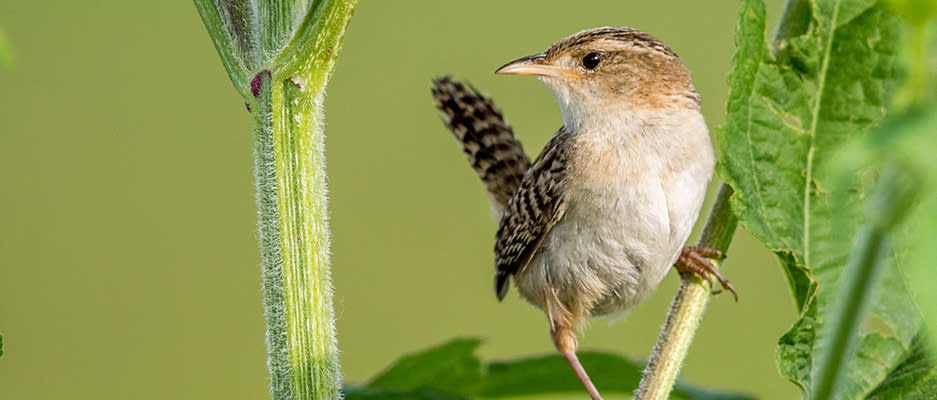 Photo by Jeff Timmons
Kankakee Sands
Kankakee Sands Nature Preserve is home to 8,400 acres of prairies and wetlands. This beautiful land is home to magnificent animals like bison and Sandhill Cranes. There are multiple trails at the preserve through the prairies, wetlands and savanna. The Conrad Station Savanna trail is only 1.5 miles long and winds its way through black oak savanna, native prairie and the former town of Conrad without much change in elevation. 
There is no shortage of wildlife on this hike. Be sure to pack your binoculars so that you can see birds like the barred owl, bobwhite quail, red-headed woodpecker, scarlet tanager and more. Watch where you step on this hike as there are also many insect, reptile and amphibians that call the preserve home. See how many different species you can find on this beautiful walk around the savanna. When you finish your walk, head to the Kankakee Sands viewing area to see the bison herd!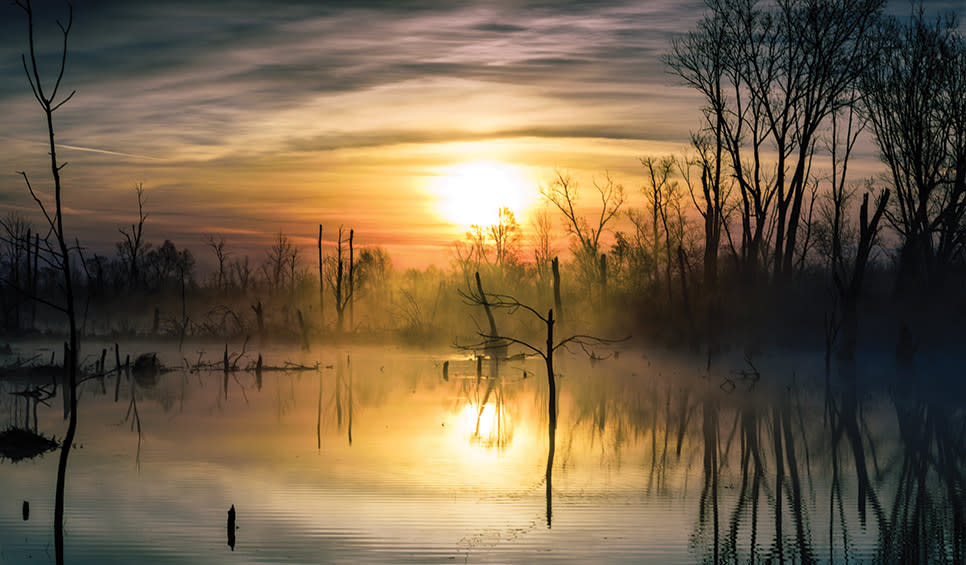 Photo by Rafi Wilkinson
Great Marsh Trail
The Great Marsh Trail, located in the Indiana Dunes, is a nice hike for birding views and is in one of the largest wetlands within the Lake Michigan watershed. Everyone can enjoy this trail as it has an accessible trailhead at the north lot with a boardwalk trail to a viewing platform. It is also pet-friendly, so bring your furry friends with you, too. The main trail off the south lot does not have any change in elevation and is just 1.3 miles long so it is perfect for the "lazy hiker." Much of the trail is made of packed dirt and grass with some gravel areas.
Depending on the season, you can spot many different bird species at this trail as they migrate to and from the marsh. Some of the birds you might be lucky to see are coots, kingfishers, rusty blackbirds, green herons, egrets and so many more. Bring your binoculars and get your birding on!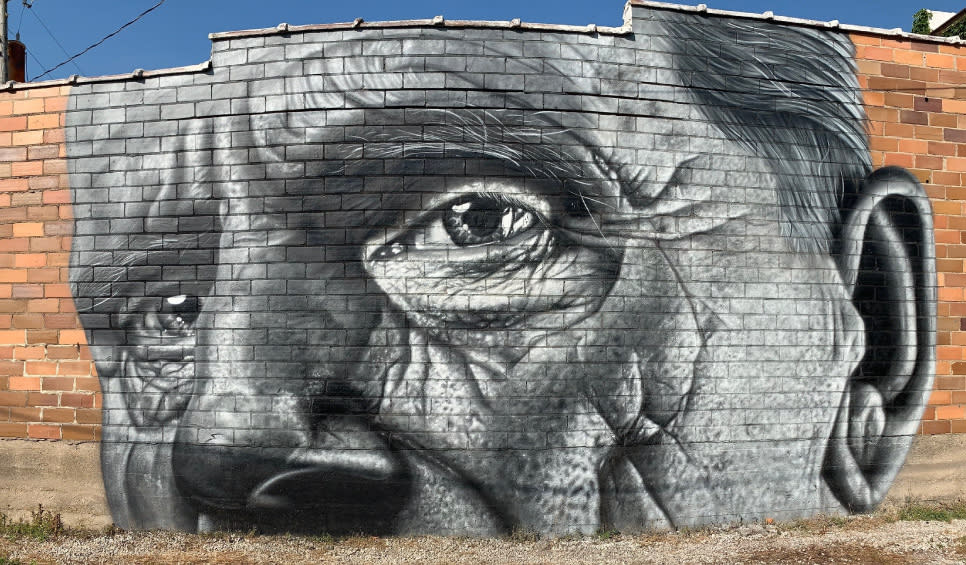 RenArtWlk
A stroll around the Ren Art Walk is fun for all ages and in any season. As the name suggests, this walk around Rensselaer is perfect for viewing intricate street art. The walls, and some roads all over town are covered in colorful murals created by muralists from around the world. Whether you are a connoisseur of art or looking for an awesome photo-op, these murals will not disappoint! From small murals as tall as you, to large murals three stories tall, it is truly an awe-inspiring walk around the town. 
Since this Art Walk is downtown there is no shortage of food and drinks nearby. You can stop into Fenwick Farms Brewing, which is family-friendly, or Embers for a bite to eat and a drink. You can learn more about this project and about the artists by heading to renartwlk.org. Make sure and share the pictures you take using #RenArtWlk on social media!
---
We hope you get outside and try one of these trails around the region. Let us know what your favorite trails or walks are around the region and use #HiketheSouthShore so we can see!