Please note: We recommend calling ahead to businesses and attractions you plan to visit for requirements and hours of operation.
Great Marsh
500 South Broadway
Beverly Shores, IN 46301
Phone: (219) 395-1887
Website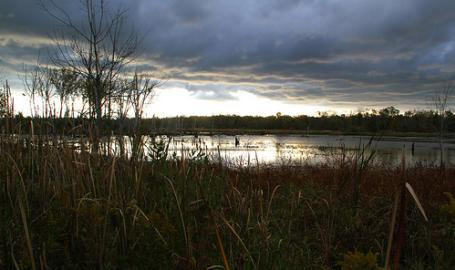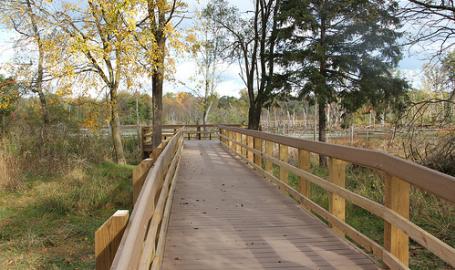 Part of the Indiana Dunes National Park.
A really nice birding hike with views of the largest wetland complex in the Lake Michigan watershed. Flocks of coots, mallards, and wood ducks now glide over the wetland's surface. Kingfishers, tree swallows, and rusty blackbirds rest during migration. Green herons stalk the shoreline while beaver play in the channels. The Great Marsh abounds in the diverse animal activity of a healthy wetland ecosystem. During the migration periods, the wetland will be frequented by flocks of ducks and geese. The wading birds like herons and egrets, and the song birds such as warblers and red-winged black birds are abundant.
Hours: Open daily from 6:00 am to 11:00 pm.
Fees: None
Things to Know: Hike - 1.3 miles, about 1 hour, easy with no change in elevation. Trail can be very wet and muddy. No restrooms at the site. Pets are permitted on a 6' or shorter leash. No bikes or motorized vehicles.
Parking: Both lots are north of U.S. Highway 12 on Broadway Avenue, Beverly Shores, IN. South lot is the main trailhead. North lot has one handicap and one regular parking spot.