Learn about the new entrance fees and what the fees will be used for.
The federal area of the Indiana Dunes has seen many changes since becoming a National Park, and the park has plans to make sure that's not ending anytime soon. Whether the changes be in the name, facilities, rehabilitation or entry fees, they all help the advancement of our beautiful national park!
Since the renaming of the National Lakeshore to the 61st National Park in 2019, the Indiana Dunes has welcomed more visitors than ever. The number of bucket-listers, road-trippers and local or visiting park goers has grown from around 1.7 million visitors to 3 million per year.
Given the increase in visitation, the Indiana Dunes National Park has started collecting an entrance fee, which began March 31, 2022. Indiana Dunes State Park will continue to collect its own entrance fee.
Please note: Park passes and fees for the National Park do not cover entry to the State Park and vice versa.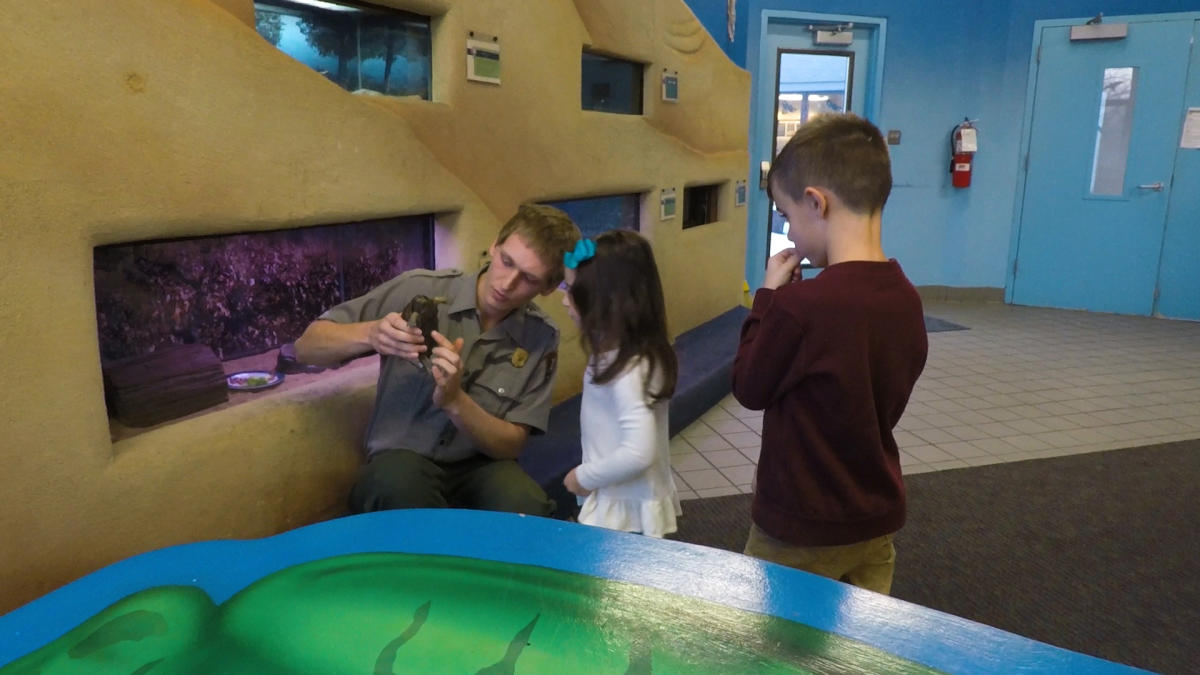 Fees at the Indiana Dunes Parks
Indiana Dunes State Park Fees
The Indiana Dunes State Park will continue to collect its daily entrance fee (including on holidays) of $7 for non-commercial vehicles with in-state plates and $12 for out-of-state plates.
 
Indiana Dunes National Park Fees
The fees vary depending on the method used to enter the national park.
Per person/walk-in/bike-in/boat-in rate: $15.00 (up to a maximum of $25 per family)
Motorcycle Pass: $20.00
One to Seven-Day Vehicle Pass: $25.00*
Indiana Dunes National Park Annual Pass: $45.00 (covers everyone in your vehicle)
Commercial Fee for a Motor Coach (Bus): up to $100.00
*The $25 vehicle entrance fee is good for seven days, so you do not need to pay for each day if you plan on visiting often for a vacation or staycation.
If you have a Federal Lands Pass such as the annual pass, military, senior, veterans, gold star family, 4th grade, access (for permanent disability) or volunteer pass, etc., these will work as the entrance fee to the National Park as well.
These fees can be paid at the following locations:
Do you have to pay the fee to drive, bike or kayak/boat through the park? 
From the National Park: "No, simply passing through the park on roads, bike trails or by water (Little Calumet River or Lake Michigan) does not require an entrance fee. However, if you stop in the park to walk a trail, use the beach, eat in a picnic shelter, or use other park facilities, an entrance fee should be paid." 

Free Days at the National Park
There are also five days a year where you can have free access to the Indiana Dunes National Park! These are Martin Luther King Jr. Day, First Day of National Park Week, Anniversary of the Great American Outdoors Act (August 4th), National Public Lands Day and Veteran's Day.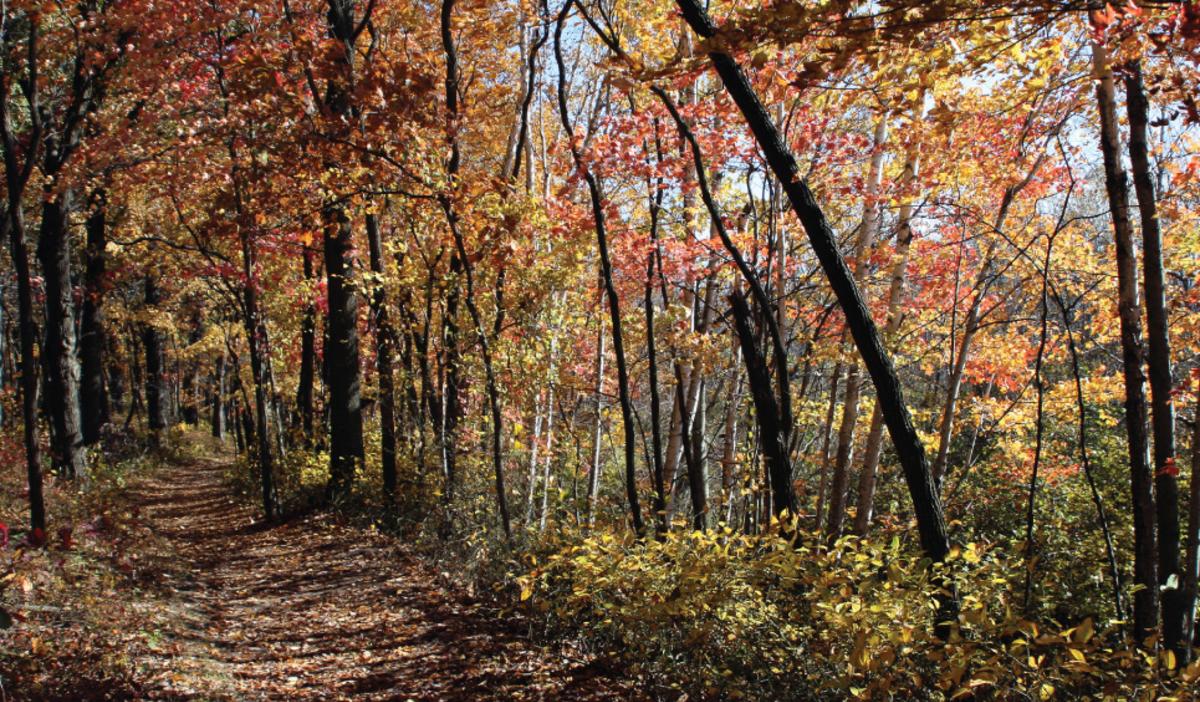 Building a Better National Park
The Indiana Dunes National Park Service states that 55% of the fees collected must go towards maintenance of the park, which leaves the rest for improvements and new additions!
Like any community, the Indiana Dunes National Park needs to ensure that the trails, beaches, historic places, public buildings and everything else within the park stay vibrant, clean and well-maintained. The new entrance fee will fund this park maintenance but also improvements like the Marquette Greenway Bike Trail as well as parking, transportation and other visitor services enhancements.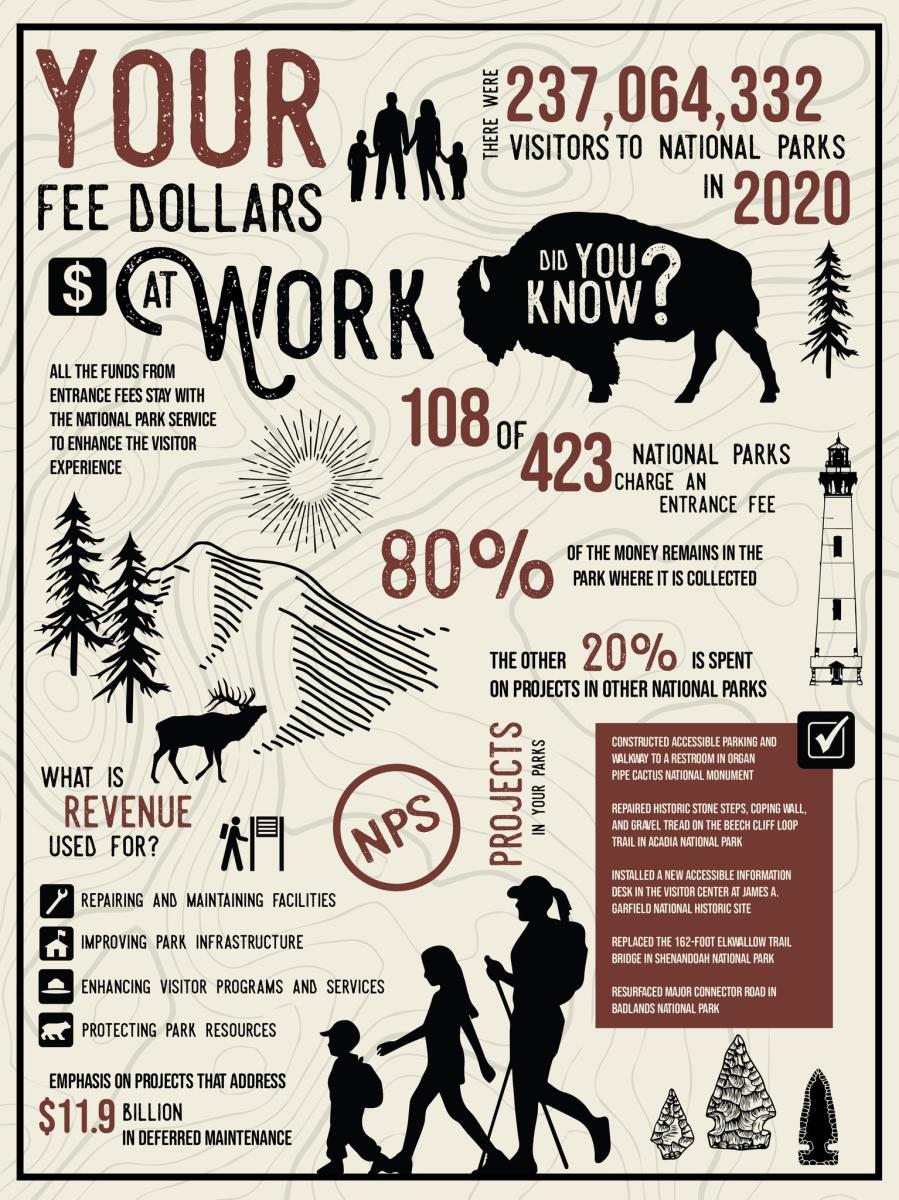 Infographic from the National Park Service
Don't forget "leave no trace" when visiting the Indiana Dunes by taking everything that you bring in with you when you leave. It is not only up to the National Park Service to keep our parks clean, but also to us visitors!
We can't wait to see what these changes have in store for our 61st National Park and the many memories you can make along the south shore of Lake Michigan.
Have questions? Visit the Indiana Dunes National Park's website for more information or contact them at 219-395-1882.
 
Share your adventures with us using #AlongTheSouthShore when sharing on social media!