Break out the sleeping bags, grab the marshmallows, pack your tent or hop in the RV because it's camping season in northwest Indiana! It's time to get together with friends and family around the campfire, go on early morning trail walks, relax on the lake and roast some weenies. I know I'm excited for burnt marshmallows and lake days and have already started planning my camping trip. 
Here are a few campground options along the South Shore to get your camping trip planning started, including two within the Indiana Dunes. 

Indiana Dunes National Park Campgrounds
The Indiana Dunes (including the National Park and State Park) stretch 25 miles along Lake Michigan's south shore. Indiana Dunes National Park, the 61st National Park, has two campsites on property - Dunewood Campground in Beverly Shores and Dunbar Group Site in Porter. Since these campsites are at the National Park, there is no shortage of activities you can do. For ideas, check out our list of 61 Things to Do at the Indiana Dunes. There are tons of nature trails as well as beaches right on Lake Michigan. Dunbar Group Site is less than 500 feet from Dunbar Beach and Dunewood Campground is just 1.5 miles from Lake View Beach.
Campsites go fast at the Indiana Dunes parks, so reserve your spots early! Go online here to reserve your site at Dunewood Campground and reserve for Dunbar Group Site here. These campgrounds do not have electric hookups and Dunbar is only for tent camping with just 10 spots available.
 
---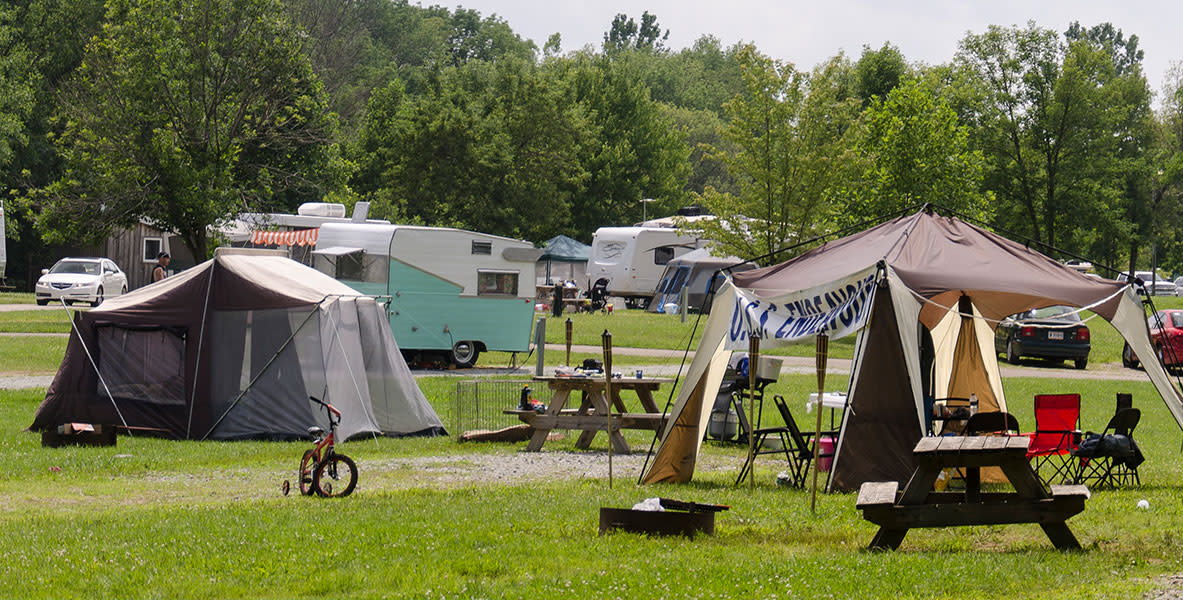 Indiana Dunes State Park Campground
This other Indiana Dunes Campground is located within the State Park in Chesterton. This campground is only steps away from Lake Michigan and you have easy access to lots of nature trails and activities. There is also a Nature Center located at the campground with programs available as well as seasonal events such as festivals and stargazing. Unlike at the National Park, there are electric hookups available at this campground.
Reserve your spot at the Indiana Dunes State Park here today before they're all taken!
Photo from Indiana DNR
---

Caboose Lake Campground
Caboose Lake in Remington is the perfect campground for the "glamper" in the family. While this campground does have traditional campsites, there are also cabins, cabooses, and yurt rentals available. Make sure you get wristbands for the kiddos for the Summer Beach Family Fun Zone while you're there! This beach includes inflatables, a water jungle gym, 25-foot trampoline, and water platform. The beach also has bumper, fishing and pedal boats as well as kayaks available to rent. 
 
---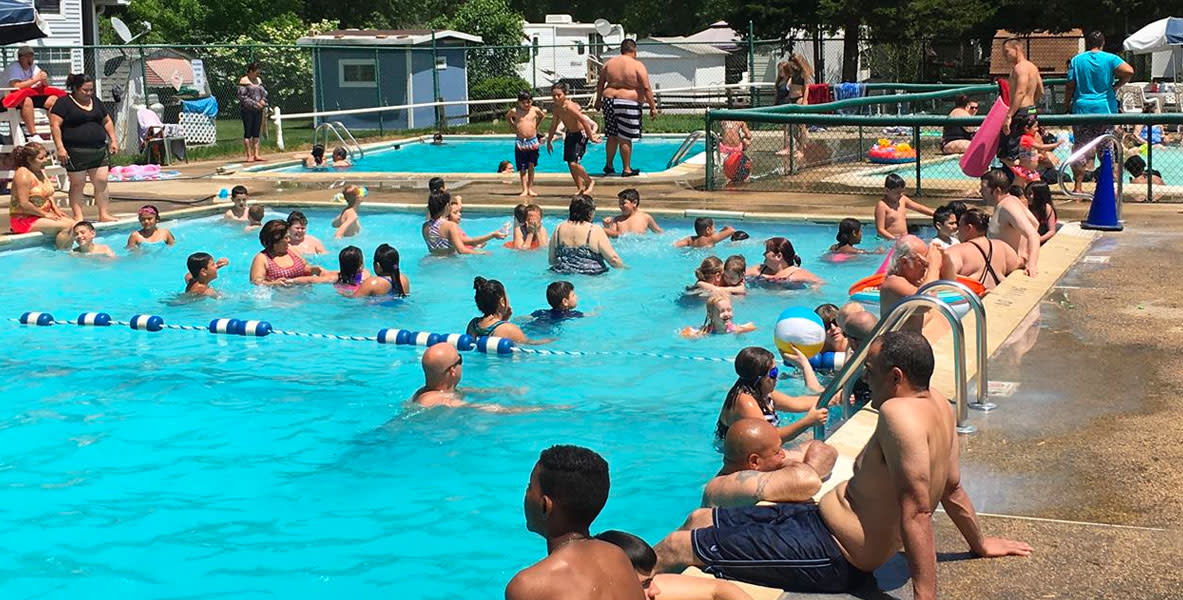 Lakeshore Camp Resort
This campground in Portage is jam-packed full of activities for everyone in the family. They have everything from mini golf and wagon rides to pools and boat rentals. Check out Lakeshore Camp Resort's full list of activities here. They also have cabins, boats and golf carts available for rent. The cabins here are fully stocked with a microwave, mini fridge, toaster, coffee maker and A/C. Definitely glamper approved. This campground is also pet-friendly so bring your furry friends along.
---
We would love to share your camping trip experiences, so make sure to use #AlongTheSouthShore on social media so we can see all the fun you're having this summer!