Header photo by margot.ritaaaa on Instagram
No matter if you are wanting to grab a bite to eat, relax on the beach, get a brew, or just explore the South Shore with your pet, there is always somewhere to bring them along for the ride. Here are some of our pawsitively favorite places to bring your dog in Northwest Indiana.
Restaurants
Sometimes you want to go out and enjoy a nice meal with your best friend, and when that best friend is four-legged you need to know where to go! Here are some of our suggestions for dog-friendly restaurants around NWI.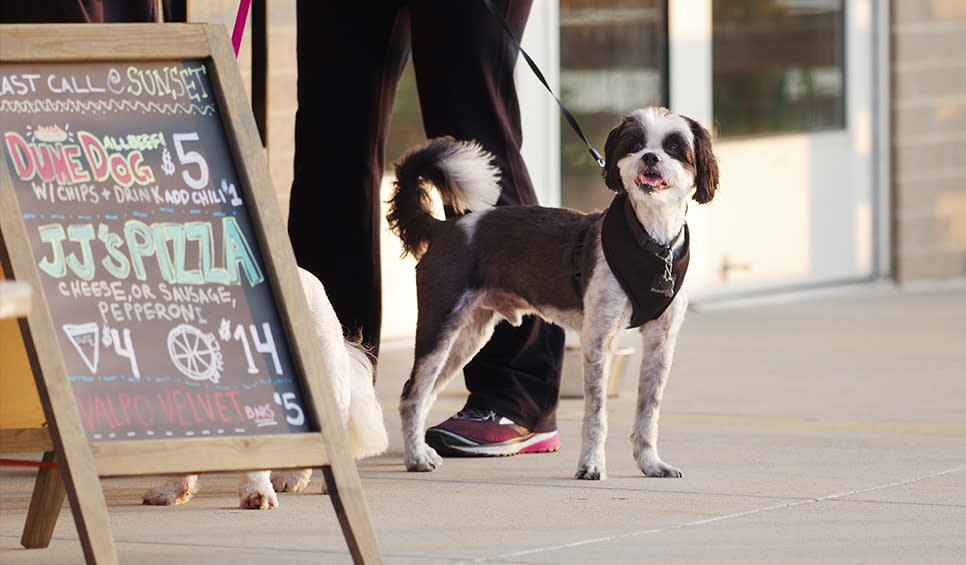 Dig the Dunes Trail Stop
At Dig the Dunes Trail Stop, located on beautiful Portage Lakefront, you can take in a gorgeous sunset view with your pup while enjoying a brew and a "Dunes Dog."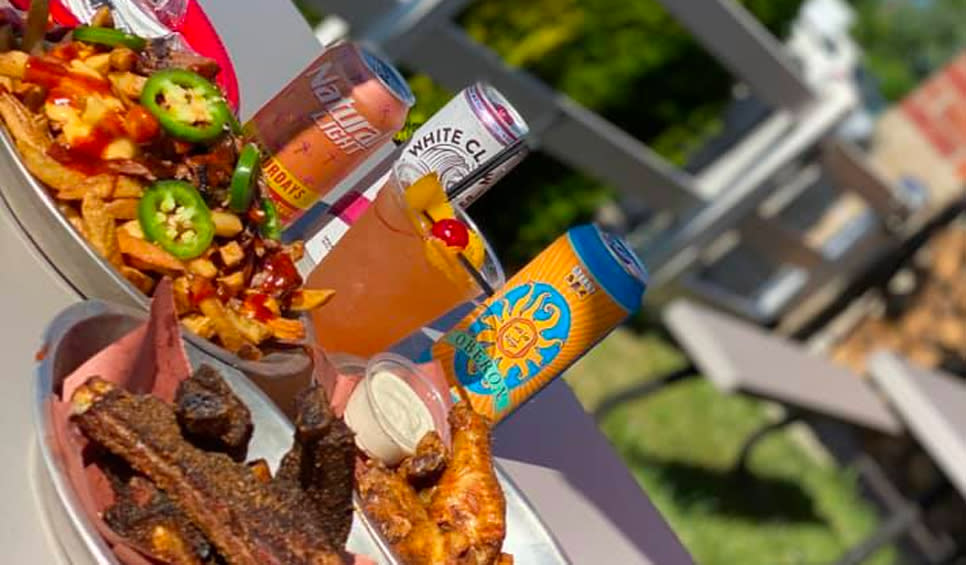 DOC's Smokehouse
Known for their many delicious smoked meats, at DOC's Smokehouse in Dyer you can enjoy a delicious BBQ meal and a brew on the patio with your pup.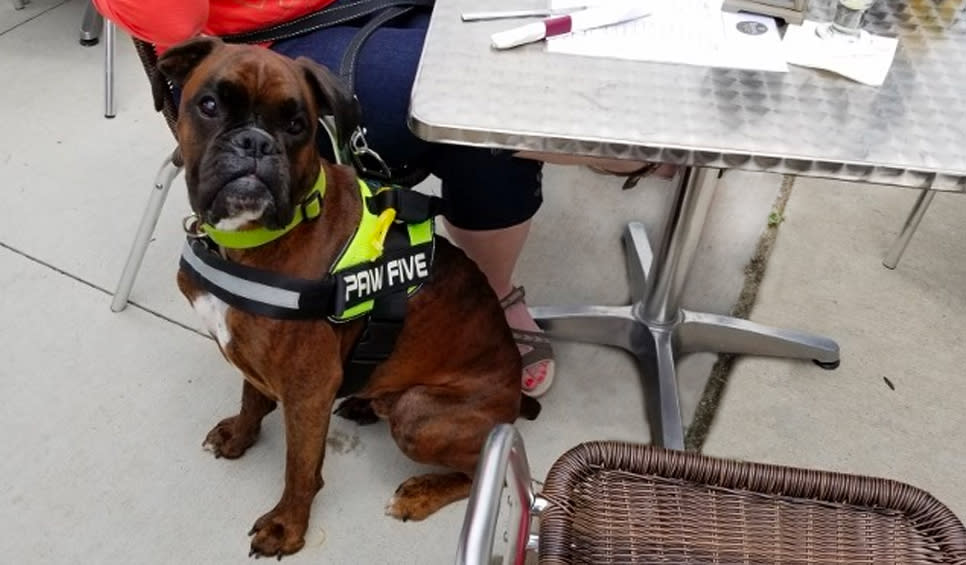 Region Ale Taphouse
Savor brunch, lunch, or dinner on the patio with your pooch! Region Ale in Schererville even has a special menu just for your dog in case they get hungry, too, with options like chicken, rice, vegetables and more.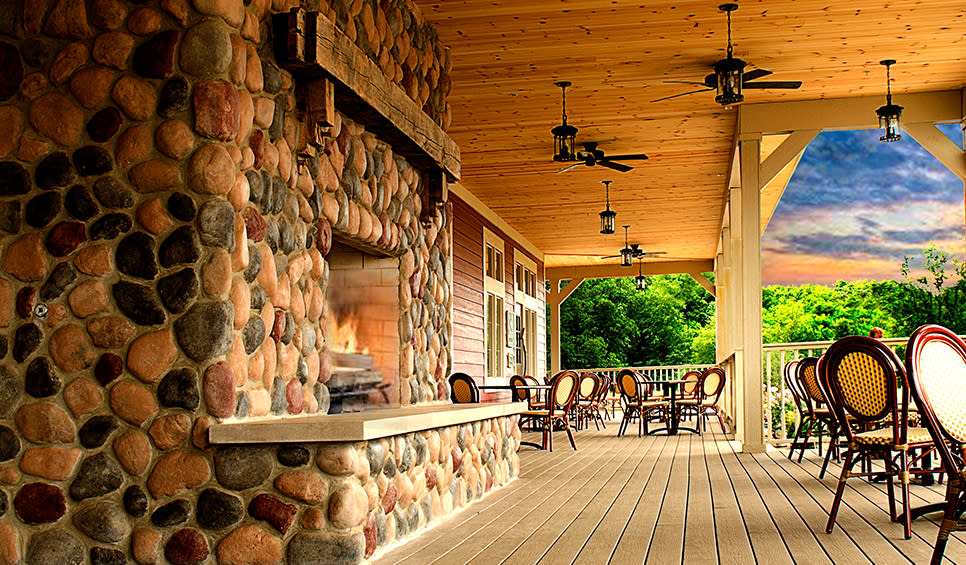 Fair Oaks Farms
Fair Oaks Farms' dog-friendly campus includes Central Bark, their very own dog park where your pup can enjoy additional exercise. Grab an ice-cream cone in the cafe or a farm-to-table meal at Farmhouse Restaurant, which allows pets on their outdoor patio.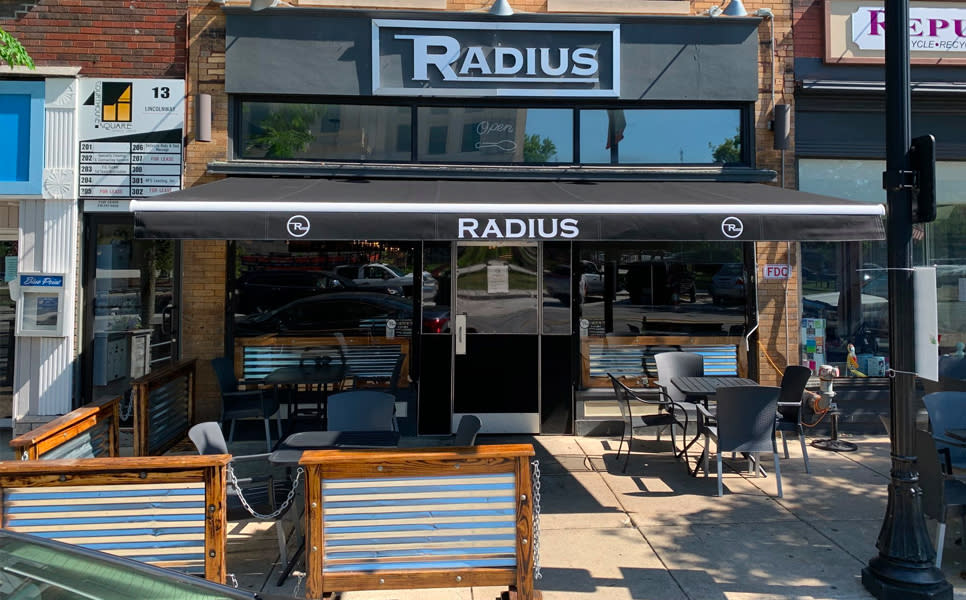 More pet-friendly patio dining options:
---

Breweries
Grab a beer with your pooch at one of the many dog-friendly breweries throughout Northwest Indiana.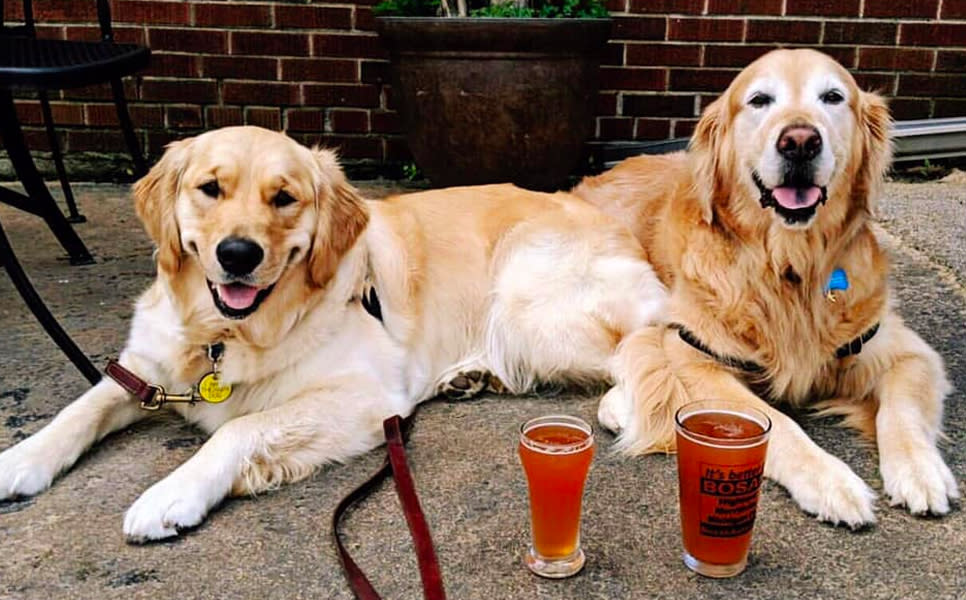 Crown Brewing
Stop into Crown Brewing in Crown Point and they'll set you up with a beer for you and a water bowl for your furry friend out on their patio.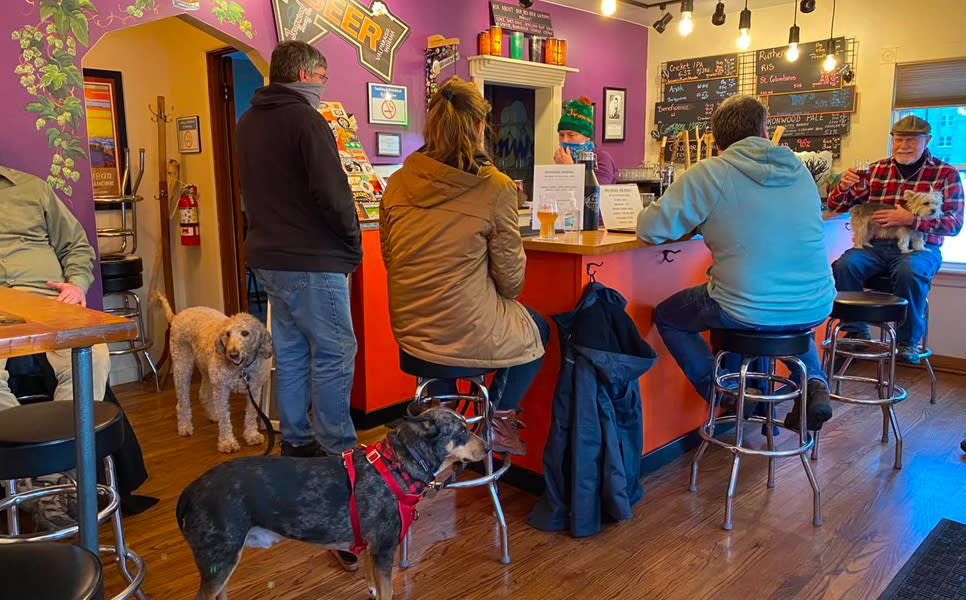 Ironwood Brewing Company
At Ironwood Brewing in Valparaiso, buy a beer and get a treat for the dog you bring in with you! They have biscuits handmade with their spent grain. The brewery doesn't serve food, so dogs are allowed indoors and out.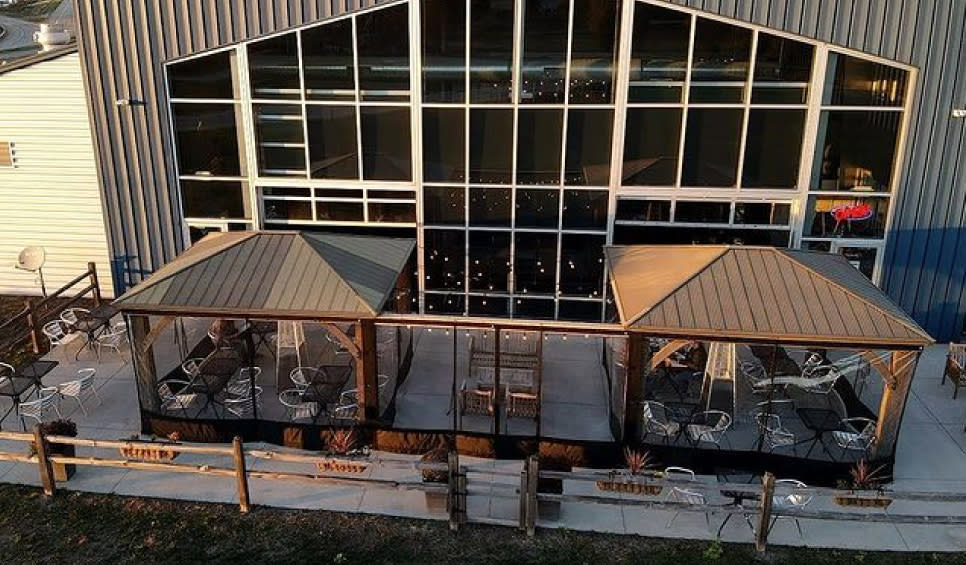 More dog-friendly places to grab a pint:
---
Wineries
There are also a number of dog-friendly wineries to visit with your pooch while you try some delicious wines and ciders!
Shady Creek Winery
Shady Creek Winery in Michigan City is open and pet-friendly! Come out with your four-legged friends to the winery and enjoy their new front patio.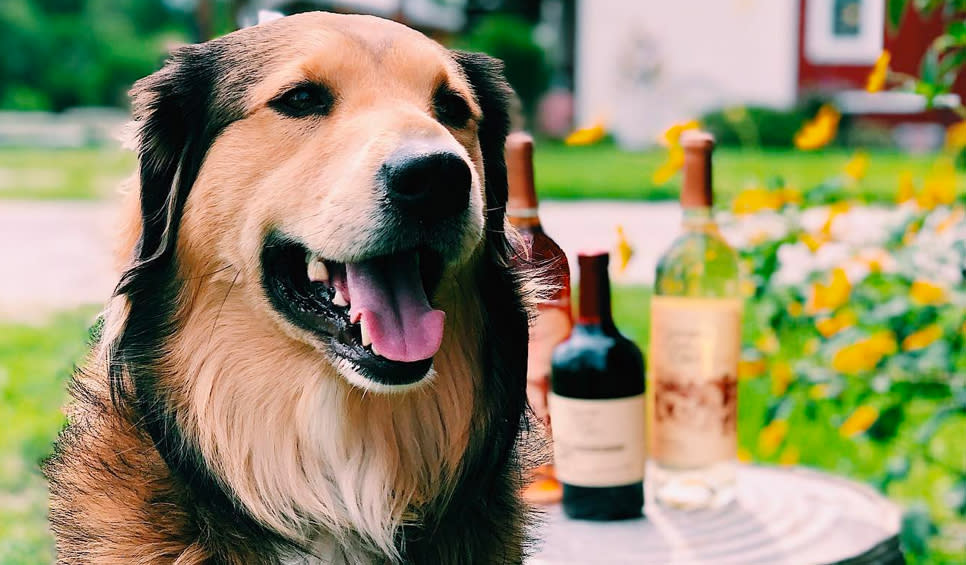 Carpenter Creek Winery
Bring your dog and your tastebuds to Carpenter Creek Winery in Remington for a lovely afternoon. Don't have your own dog? Visit with Port, the winery dog.
More wineries to visit:
---

Great Outdoors
Grab the sunscreen and bug spray and explore the outdoors with your furry friend at one of these beautiful places in the region.
If your dog likes to swim and run, plan an afternoon at the Indiana Dunes National Park! The cool waters of Lake Michigan offer the best "doggy pool" around. Hiking through the Dunes and even camping with your pet can be a fun experience. Just don't forget to keep your pet leashed and clean up any waste left behind. We suggest taking on the 3 Dunes Challenge together or make your pup an official "Bark Ranger" while you're there. There are some restrictions for pets at the National Park. Details can be found here.
Friendship Botanic Gardens
Located in Michigan City, Friendship Botanic Gardens has beautiful flowers, lots of history, and trails throughout. The wooded trails offer shaded paths that are perfect for exploring with your dog. There are several formal gardens around the park to enjoy with your dog and there are even cleanup stations.
Gabis Arboretum
If you and your furry friend are ready to explore, Gabis in Valparaiso has many different trails depending on what you're looking for! You can hike through the wooded trails, around prairies or relax and check out the lakes and ponds.
Kankakee Sands
Spend some quiet time with Fido exploring the natural wonders of the Efroymson Restoration at Kankakee Sands Nature Preserve. Leashed pets are welcome to walk the trails and explore the landscapes filled with wildflowers and plants. There are more than 7,000 acres to enjoy, so finding a quiet spot to yourself is easy. Don't forget your bug spray and sunscreen!
Beaches
Many of the beaches along Lake Michigan's South Shore are dog-friendly or have special areas designated for your pup to play in the sand and the water. Here are the beaches that your pup can explore in the area:
---

No matter how you enjoy your time with your dog in Northwest Indiana, you are sure to have an impawsibly good time. Share your adventures together using #AlongtheSouthShore so we can see your favorite spots!