Please note: We recommend calling ahead to businesses and attractions you plan to visit for requirements and hours of operation.
Hammond Lakefront Beach
701 Casino Center Drive
Hammond, IN 46320
Phone: (219) 659-7678
Website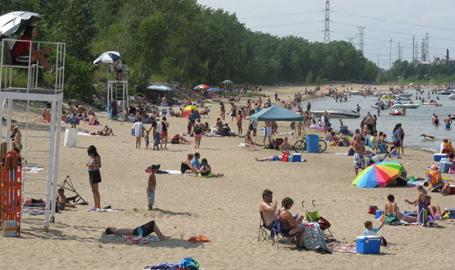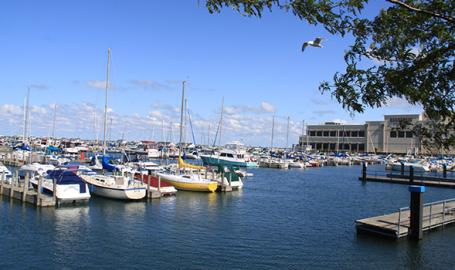 Open Saturday before Memorial Day through Labor Day.
Fees: Parking at the beach is $5 for Indiana residents and $10 for out of state.
Amenities: Boat launch, concessions, restrooms, lifeguard, wheelchair accessible
Notes: Situated adjacent to the Hammond Marina and Horseshoe Casino is Hammond's very own beach. Enjoy splashing in Lake Michigan when lifeguards are present, 11:00 a.m. to 7:00 p.m. daily from Memorial Day to Labor Day. Leashed dogs are also allowed on the west end of the beach. For a nice walk, try the bird sanctuary trail that overlooks the beach part of the way. It's home to songbirds and butterflies and provides some welcome shade as the weather gets hot.
Safety note - Do not swim in Lake Michigan when Rip Current warnings are posted or in large crashing waves, which can cause rip currents. These strong currents rushing out into Lake Michigan can carry even the strongest swimmer with them. If you get caught in a rip current, do not try to swim against it. Instead, swim parallel to the shoreline until you are out of the current. Even with calm water, non-swimmers and children should always be very closely monitored by an adult. Check for beach hazard warnings before you go.