Central Avenue Beach
Central Avenue and Valley Avenue
Michigan City, IN 46360
Phone: (219) 926-7561
Website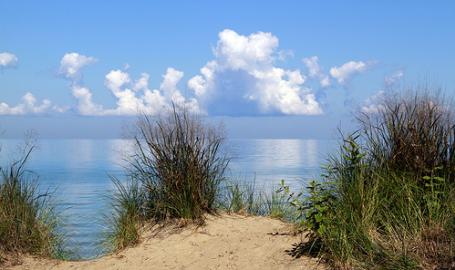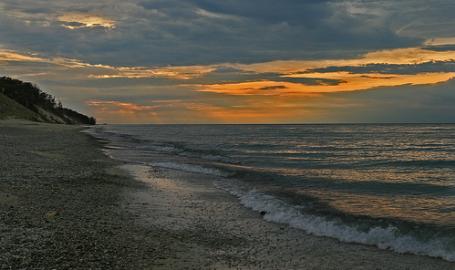 Part of the Indiana Dunes National Park.
During the spring and summer, watch the Bank Swallows come and go from their nests in the dunes. Observe the dragonflies flying overhead as you walk to the beach. 
When visiting Central Avenue Beach, the public is urged to remain on the beach area and not climb up the dune slopes directly behind the beach. These slopes have been severely eroded leaving them very dangerous to climb. Trees and other objects can be dislodged by climbing on the dunes and can cause those objects to fall on the climber. Visitors should always remain on designated trails for their safety and to protect the fragile dune habitat.
Central Avenue Beach does not have lifeguards. Learn how to enjoy Lake Michigan safely here and always check the National Weather Service forecast for dangerous lake conditions. Rip currents and waves can make swimming hazardous. 
Hours: 6 am to 11 pm, daily
Amenities: 70-car parking lot. Seasonal restrooms mid-April through mid-October. Pets are permitted on a leash (6' or shorter). Alcohol permitted when used responsibly. Glass containers are prohibited on all beaches.
Directions:
1. Starting at I-94 and Indiana 49, go north about 3 miles to U.S. Highway 12.
2. Take the U.S. Highway 12 exit (exit is on the left). Go right (east) 7 miles on U.S. Highway 12 to Central Ave.
3. Turn left (north), go 1 mile to the parking area for Central Avenue Access Point that is on the left (west) side of the road.