Lake View Beach
NW Corner of Lakefront Drive & Broadway Street
Beverly Shores, IN 46301
Phone: (219) 926-7561
Website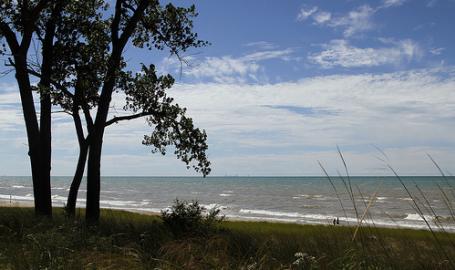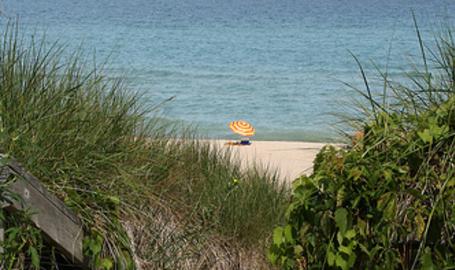 Part of the Indiana Dunes National Park.
Swimming permitted. No lifeguards on duty. Swim at your own risk, as rip currents and waves can make swimming hazardous. Picnic at this area that overlooks the lake. Pets are permitted on a leash (6' or shorter). Alcohol permitted when used responsibly. Glass containers are prohibited on all beaches. Smelt fishing in the spring (no permit required).
Cooking fires at the picnic shelters are permitted in the provided grills or an approved carry-in grill. An approved grill is a noncombustible container with an enclosed bottom and enclosed sides with a minimum depth of 2 inches. 
Hours: 6 am to 11 pm, daily
Amenities: Parking for cars, information board listing current park activities, year-round restrooms and portable water, picnic tables and shelters.
Parking: Lot has 40 spots and quickly fills up on summer weekends. Do NOT park in the Town of Beverly Shores' beach parking lot, which is located just to the east of the Lake View lot. You will get ticketed. The town is very strict.
Directions:
1. Starting at Interstate 94 and Indiana 49, go north about 3 miles to U.S. Highway 12.
2. The exit to U.S. Highway 12 is on the left.
3. Turn right (east) and go 5 miles on U.S. 12 to the stop light at Broadway.
4. Turn left (north) and go till the road ends 5. Turn left on Lake Front Drive, then park on the left facing the lake.