Please note: We recommend calling ahead to businesses and attractions you plan to visit for requirements and hours of operation.
West Beach
376 North County Line Road
Gary, IN 46303
Phone: (219) 926-7561
Website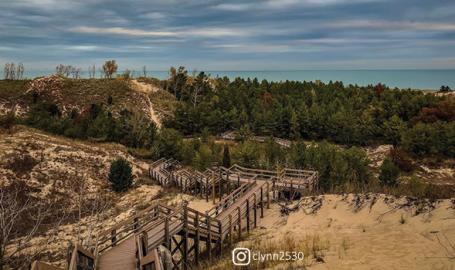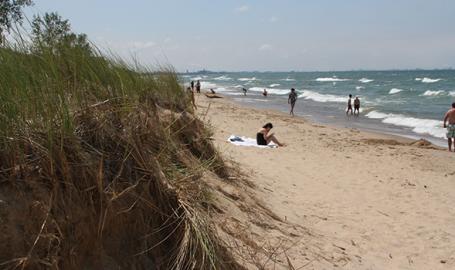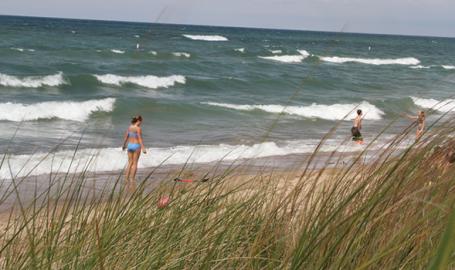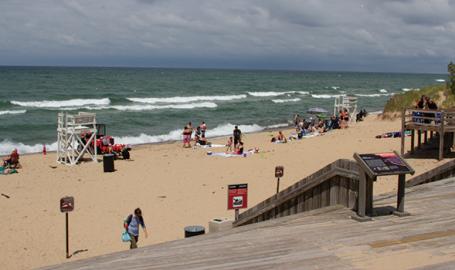 Lifeguards may or may not be available at this time due to school being back in session. Beach is at times swim at your own risk. Please heed beach hazard warnings and see the rip current message at the bottom of this listing.
Visitors can call 219-395-1003 to get recorded information on available parking at Indiana Dunes National Park beaches and the nearby Indiana Dunes State Park. For the latest status of the National Park, click here.
Wear a mask when you cannot stay six feet from other visitors.
Part of the Indiana Dunes National Park.
Named one of the 10 Best National Park Beaches and 10 Best Freshwater Beaches by USA Today in 2016 and the 10 Best Beaches for Families in 2011 by Parents Magazine. 
Swim in the cool waters of Lake Michigan and hike through the dunes at West Beach. Swimming: Lifeguards are present from the Friday of Memorial Day through the Monday of Labor Day. Lifeguards are not present at other times of the year. Swim at your own risk. Rip currents and large waves can make swimming hazardous.
Hours: 8 am to 9 pm Memorial Day through Labor Day. 7 am to 30 minutes after sunset the remainder of the year.
Fees: $6.00 per vehicle or motorcycle per day, $30.00 per bus per day. 50% discount for Senior and Access Passes.
Amenities: Concessions, restrooms, picnic area, first aid, wheelchair access, fishing at nearby Long Lake and bird watching. Bathhouse with showers and lockers is open seasonally.
Food options for the 2020 season: Kona's Succession Concession operates out of the bath house Monday–Friday from 12:00 pm-5:00 pm and on weekends from 11:30 am-6:00 pm. Menu features Kona Ice products, hot dogs, pretzels, nachos, peanut butter and jelly sandwiches along with other snacks, soft drinks and beach merchandise.
Lot capacity: About 300 cars. There is a 0.3 mile walk from the parking lot to the beach.
Notes: West Beach is the southernmost tip of Lake Michigan and serves as a research area for universities. Also offering a variety of trails to explore the scenery. Pets are not permitted on the beach. Pets are permitted on a leash (6' or shorter) on trails, at picnic shelters and at the parking lots. Glass containers are prohibited on all beaches.
Directions: Take U.S. 20 to County Line Road, head north and follow signs.
Safety note - Do not swim in Lake Michigan when Rip Current warnings are posted or in large crashing waves, which can cause rip currents. These strong currents rushing out into Lake Michigan can carry even the strongest swimmer with them. If you get caught in a rip current, do not try to swim against it. Instead, swim parallel to the shoreline until you are out of the current. Even with calm water, non-swimmers and children should always be very closely monitored by an adult. Check for beach hazard warnings before you go.