Not everyone can – or wants to – drink alcohol at a celebration. Once upon a time, non-alcoholic cocktails had a boring reputation. Club soda with lime, maybe a Shirley Temple—dull. Now, we're living in a heyday for alcohol-free options that are just as fun, sophisticated, and delicious as their boozy counterparts.
Among the plethora of non-alcoholic wine, champagne, beer, and even ABV-free spirits, nowadays it's easier than ever to avoid drinking without feeling left out. And whether it's for you or not, it's always a good idea to add a fun and refreshing mocktail into the mix!
So here are a few places along the South Shore to try some truly tasty mocktails!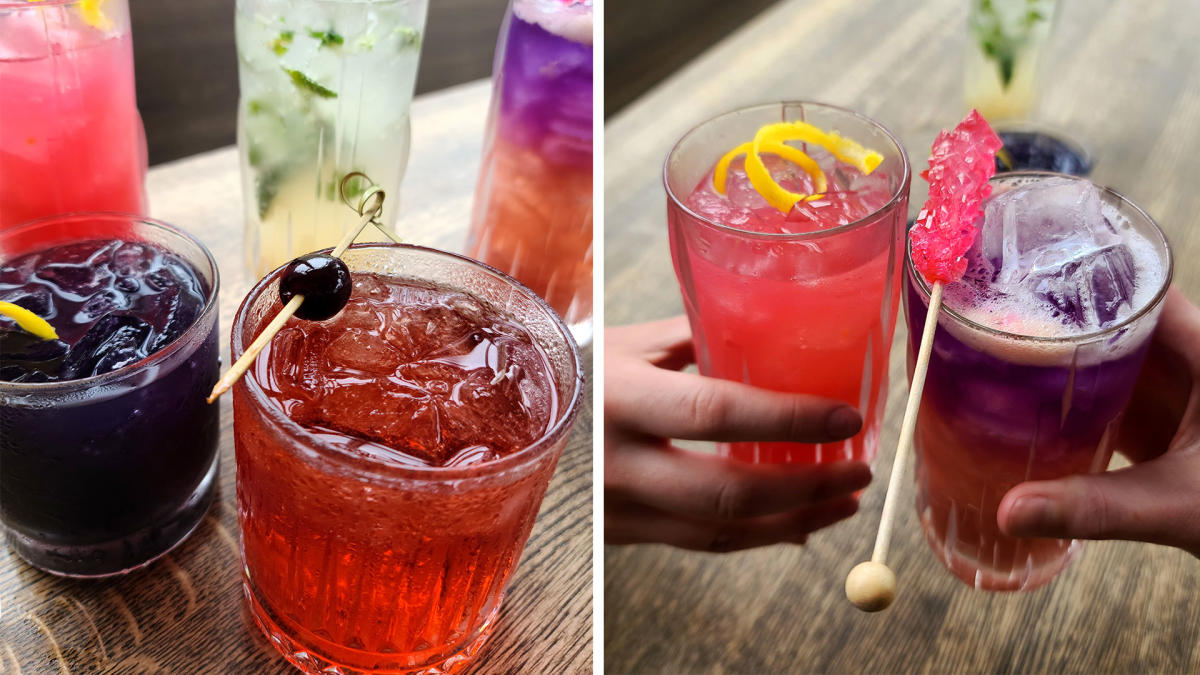 This family-friendly brewstillery featuring Asian fusion eats is in Valparaiso's downtown square. Their fresh ingredients will make for the perfect mocktail to go with one of their outstanding sushi rolls or togarashi fries. Afterward you can stroll the unique downtown shops and during the summer on Thursdays catch one of Valparaiso's summer concerts at Central Park Plaza.
Tokyo Morning Cartoons
Lavender Ube Simple Syrup + Earl Grey Tea + Lemon + Soda
Sailor Mercury
Guava + Lime + Butterfly Pea and Lavender Tea + Lemonade + Rock Candy Stick
Yuzu Faux-Jito
Fresh Muddled Mint + Yuzu + Lemon + Lime + Soda
Kid-E Cocktail
Grenadine + Ginger Ale + Yummy Italian Cherry on top!
She Dreams in Red
Hibiscus Vanilla Simple Syrup + Yuzu +Lemon + Lemonade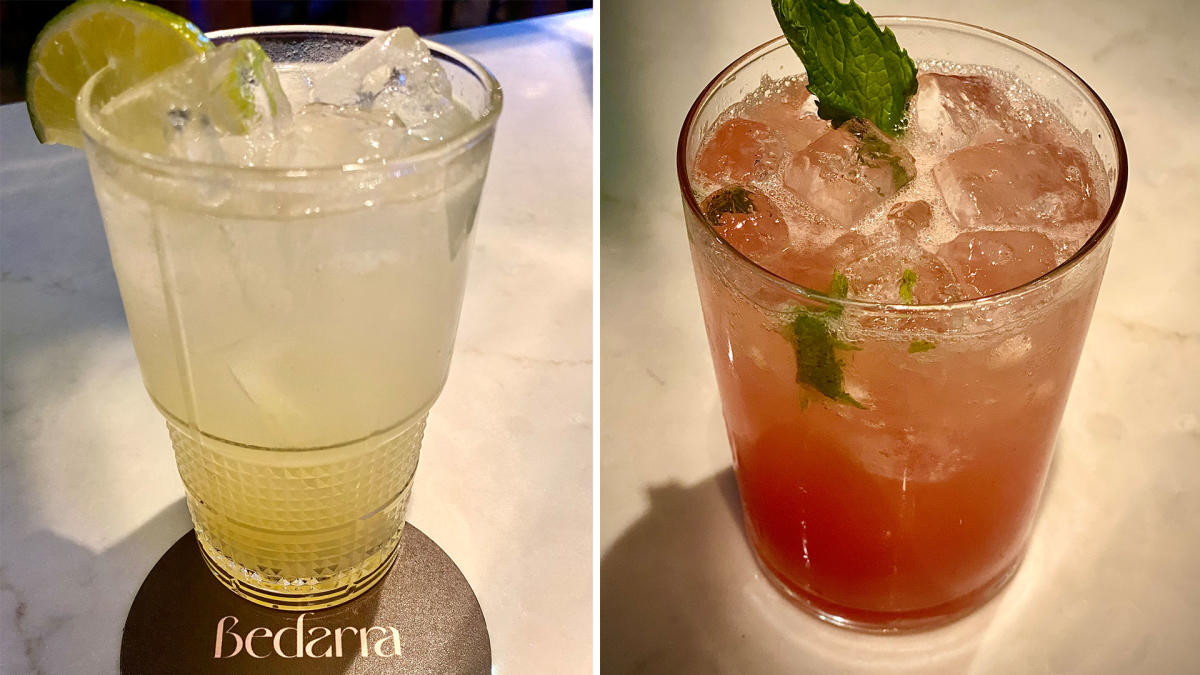 Get ready to be swept away to a tropical paradise off the coast of Australia at Bedarra Bar. This island-inspired hot spot near downtown Crown Point serves exquisite hand-crafted mocktails (and cocktails). They also offer an exceptionally tempting menu of small plates and deliciously shareable food meticulously executed by their executive chef.
Agave Lemonade Mocktail
Agave + Fresh Lime + Lemonade + Peach Purée + Soda Water
Juicy Mint Mocktail
House made Mint Simple Syrup + Fresh Juices + Fresh Mint + Soda Water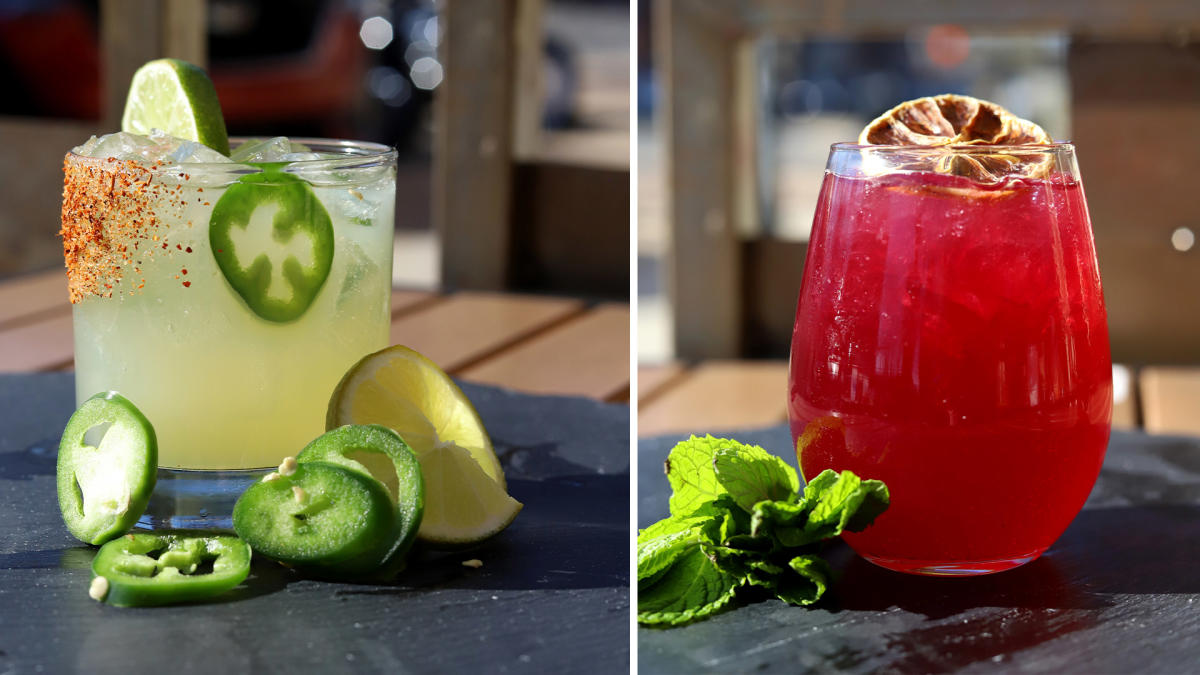 Not only will Ricochet's mocktails blow you away, but paired with one of their unique, out-of-the-world tacos, *chef's kiss*! Their tacos feature house smoked meats, house made salsas and hot sauces using fresh & high-quality ingredients. Stop in one of their two locations (Crown Point and Valparaiso), grab a taco with some flamin' hot Cheetos or watermelon relish and wash it down with a delicious mocktail!
Geri Halliwell
Honey thyme Simple + Lemon + Ginger Beer
[Boozy Option: Add Sailor Jerry]
Nightshade
Blueberry + Jasmine Tea Simple Syrup + Vanilla + Lemon + Topped with Tonic water & Lavender
[Boozy Option: Add Elderflower & Tito's or Bombay Sapphire]
Running Vines may be known for their wines, but their mocktail game is on point! Located just a few miles from the Indiana Dunes, they embrace the peaceful beach life with their passion for great drinks and their love for family & community. Check out Thursday night trivia or one of their many other events and grab a delicious mocktail with some friends.
Blueberry Basil Smash
Lime juice + Simple Syrup + Blueberries + Basil Leaves
Dunes At Dusk
Lemonade + Cream of Coconut + Blood orange purée
Mermaid Punch
Lemonade + Blue Curaçao + Cream of Coconut + Pineapple juice