As the holiday season draws near, I always find myself struggling to cross a few people off my "to buy for" list. Whether it's that aunt that has everything, or the sibling who is never happy with what you give them, there's always at least one person on your Christmas shopping list that is difficult to please. That's why I like to make it a point to swing by the newly expanded gift shop at the Indiana Welcome Center in Hammond, Indiana. It's an ideal place to find the best gifts for those special people in your life.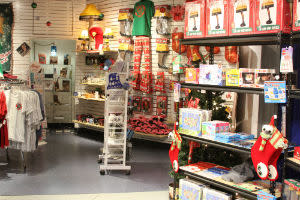 One of the things that makes the Indiana Welcome Center gift shop such a good place to visit is the selection. There is a wealth of products that highlight the region, such as the famous South Shore poster series. If you haven't seen these posters, you must stop in and check them out. Each of the posters really bring to life the cornucopia of culture that makes up the entire region.
While the posters are a great gift for someone who really likes to embrace the history of Northwest Indiana, there's plenty of other fantastic items to be had as well. There are dozens of "A Christmas Story" products to help you relive moments from the holiday classic in your own home! From board games to action figures, costumes to t-shirts, they have just about everything you can imagine from that famous film. The gift shop also has more than 30 new "A Christmas Story" items this year, so if you've visited in the past, now is a great time to check it out again. And yes, they do have leg lamps!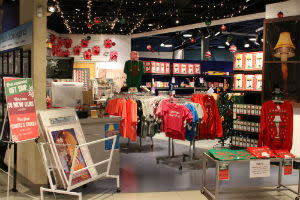 But it's not just holiday items that are available at the gift shop, there's plenty of other incredible gifts that will help you spread the joy this season. The shop has gifts for your loved ones, no matter their age. The kids will enjoy some of the great puzzles and games which are not just fun, but educational. While adults are sure to want some of the historical items from the region and Chicago's South Shore merchandise. It doesn't matter who you're shopping for, even if it's just for yourself, the Indiana Welcome Center is certain to have the perfect gift to give this year.
So now's your chance, just stop on by between 8am-5pm, 7 days a week, to the Indiana Welcome Center on Kennedy Avenue in Hammond, Indiana and find a wonderful gift for yourself or someone you love.
Contributing Editor: Jake Giles
Former Video Production Associate with the South Shore CVA.