Looking for the best place to buy your vinyl in the region? Whether you're a serious collector or just a casual music lover, check out these picks for the best record stores in Northwest Indiana!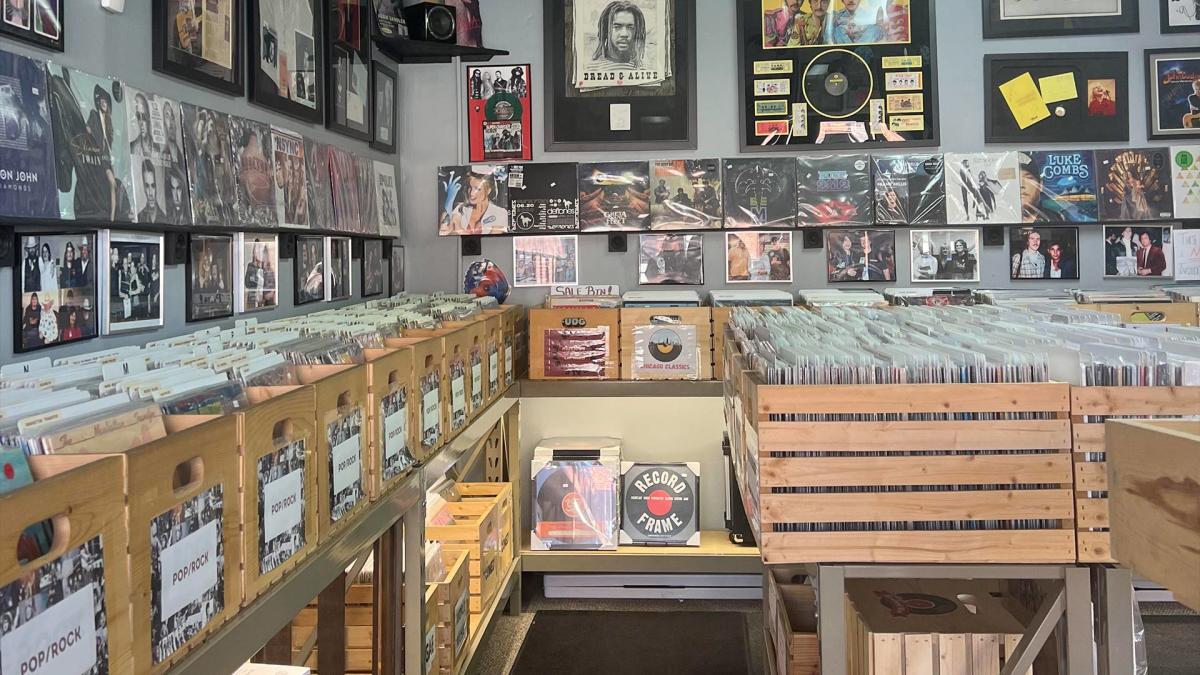 Tom Lounge's Record Bin
Tom Lounge's Record Bin is the perfect stop for any record collector who has an eclectic music taste. Whether you're looking for a classic Megadeth album or the newest Kesha album, you can find it here! Plus, enjoy a classic 70s/80s ambiance or grab a vintage band tee.
If you happen to be visiting the Hobart location on a Thursday night, check out Tom Lounge's live music at Montego Bay Grille!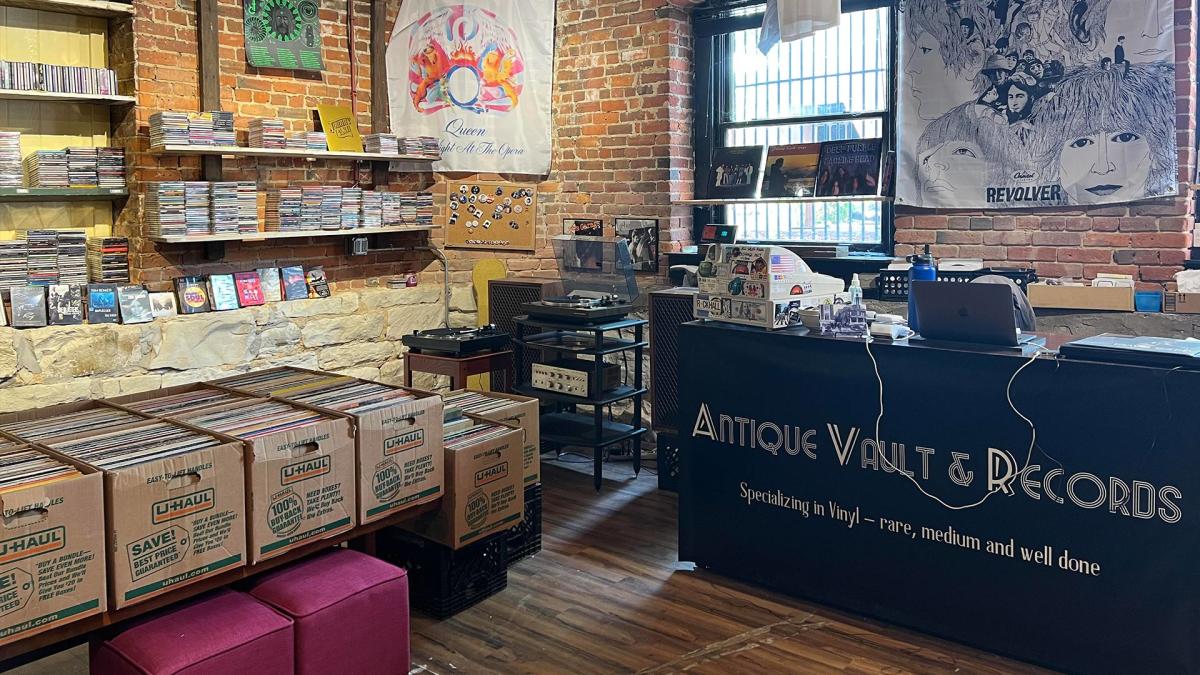 Antique Vault & Records
This is not your average record store! Located in the basement of the historic Crown Point courthouse, Antique Vault & Records specializes in carefully curated and professionally cleaned/sleeved LPs while creating the perfect atmosphere for nostalgic collectors.
Whether you're in the market for a brand-new pressing or a rare vintage, you can find it here. Antique Vault & Records also carries out of print 45s,78s, cassette tapes, 8-track tapes, reel-to-reel tapes and CDs! Be sure to check out the other unique basement shops while you're there.
Crown Point Records
Crown Point Records is brand new to the record store scene as of May 2023! They have a wide variety of vinyl to choose from including rare bootlegs & box sets plus great band tees to outfit serious music lovers.
This modern shop is located conveniently on the square near plenty of great restaurants and shopping. They are also always looking to buy vinyl!
Region Records
Looking for great deals and a spectacular collection? Check out this groovy shop in Highland! Region Records has a vast array of collector's items, bins of high-quality used vinyl for great prices and even the newest albums from your favorites.
Also be sure to check out their selection of players, posters, amps and stereos. Collectors love to visit for the aesthetic alone but usually walk out with an armful of LPs.
S & J Stereo
S & J Stereo is the perfect stop for serious Rock 'n Rollers. From the Rolling Stones to Iron Maiden, get your fix of hard and classic rock vinyl at this essential stop in Griffith! Flip through the collection of both new and used vinyl while enjoying the serenity of metal music played from the overhead speakers.
Be sure to grab a drink and snack at Set 'Em Up across the street after you leave!
Trusty Spot Records & Tees
Endless fun, great music and an amazing selection await you at Trusty Spot Records & Tees in Chesterton!
Enter the lair and find exactly what you were looking for, a few things you forgot you were looking for and some LPs you definitely weren't looking for but need just the same. Don't forget to grab a funny graphic tee on your way out.