Who doesn't love strolling around a quaint little market on Saturday morning? Picking up the freshest ingredients for tomorrow's dinner and moseying through tents filled with artisan foods, flowers, crafts, furniture, you name it. You could easily spend the better part of your morning making your rounds of the many tents and trucks at the Chesterton European Market held in downtown Chesterton.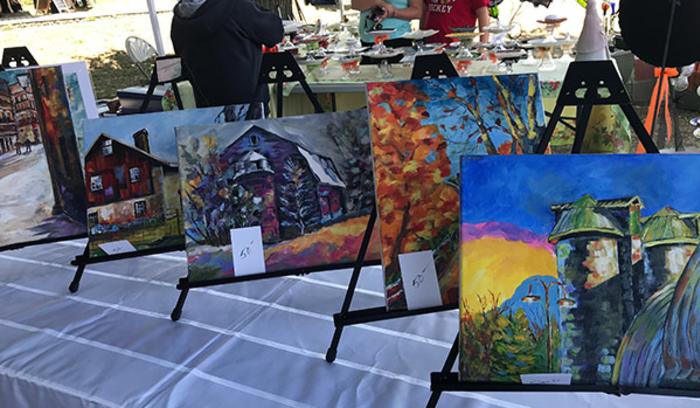 As I walked onto the downtown green where the market is held, my eye was immediately caught by a shimmering twinkle just to the left of me. Like a moth to a flame I was drawn to the booth of John Ryszka, owner of Glass Phoenix, an art gallery in Michigan City. Ryszka was showing some of his pieces at the market, including one with a hidden meaning.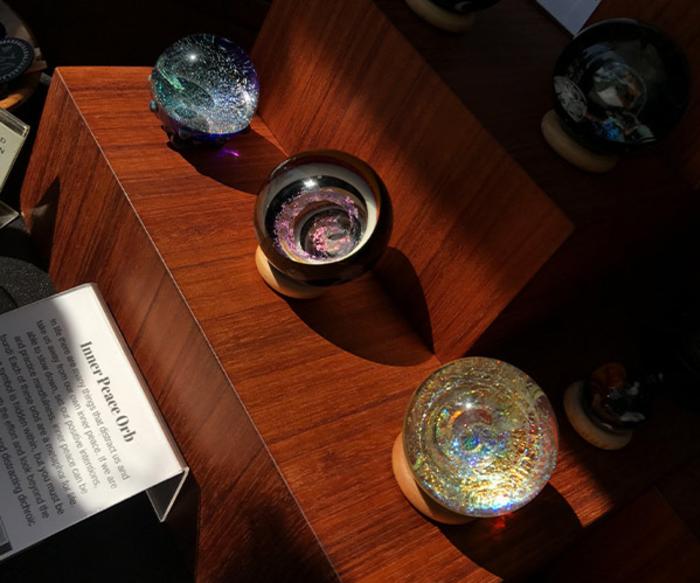 Using many different glass blowing techniques, he was able to create a glass orb with layers and layers of shimmering ripples veiled over one another in brilliant rainbow patterns. Ryszka then told me this orb was representative of inner peace and there was actually a peace sign he had hidden inside the matrix of color. There were about five different puzzle orbs, all-varying in difficulty and in what was hidden inside. They key to the orb I was given was to tilt it away from you, metaphorically turning away from the glamor and distraction of the colorful swirls. In turning away from distraction, you find inner peace represented in the peace sign that only became visible when the rest of the colors were out of sight.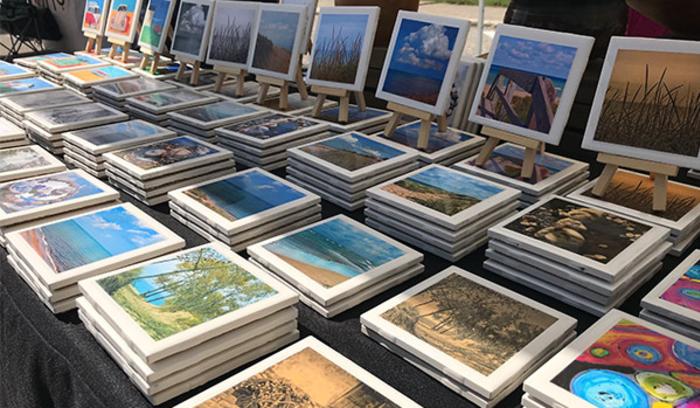 Many craft booths similar to John's lined the walkways of the park. Each with their own creative take on lawn décor; glass flowers and wine bottles, handmade plates and ceramics, stunning watercolor paintings of the dunes and even repurposed wooden antiques, refurbished and ready for a second life. The crafts weren't in short supply; neither was the food.
After sifting through some fresh fruits and veggies, I ran into a man who highly recommended the beet sprouts from a local farmer. He said he always uses their veggies in his cooking so naturally I followed him over to a large tent labeled Empanadas. Score!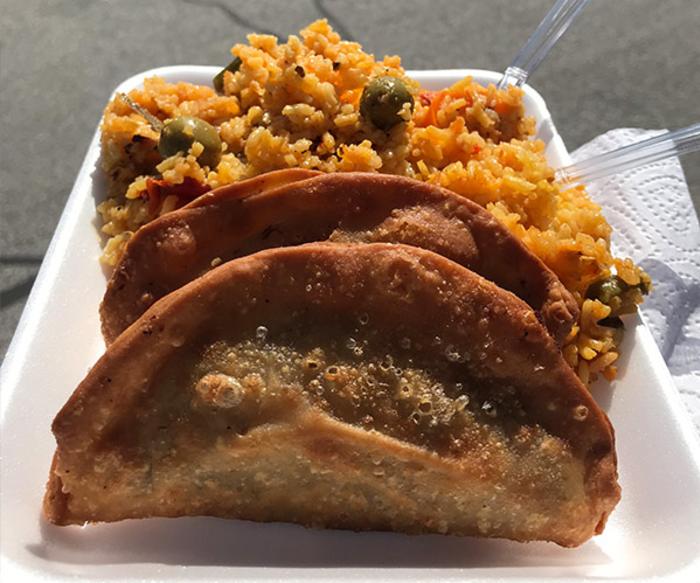 He offered me a pinch of the sprouts he just bough to try, and when I ordered his empanadas a paella he kindly mixed some into my dish for an added boost of flavor. His generosity and enthusiasm to share food and local ingredients fit in perfectly with the friendly neighborhood feeling of this weekend market.  
Visit Chesterton's European Market every Saturday from the beginning of May through the end of October in historic downtown Chesterton. The market runs from 8:00 a.m. to 2:00 p.m. next to Thomas Centennial Park. Learn more at chestertonseuropeanmarket.com.