My family recently had the chance to visit the Cedar Lake Farmers' Market. It was definitely worth the visit! We had a nice afternoon by the area's 8,000 acre lake strolling through the vendors, enjoying the music and tasting some local foods.
We parked in a small lot across the street from the market, donned our masks and headed in. When you approach the market, you can't miss the sweet caramel smell coming from the kettle corn booth. We weren't at the market long before my kids had steered us back to the front to purchase a bag (it comes in 3 different sizes to fit your budget).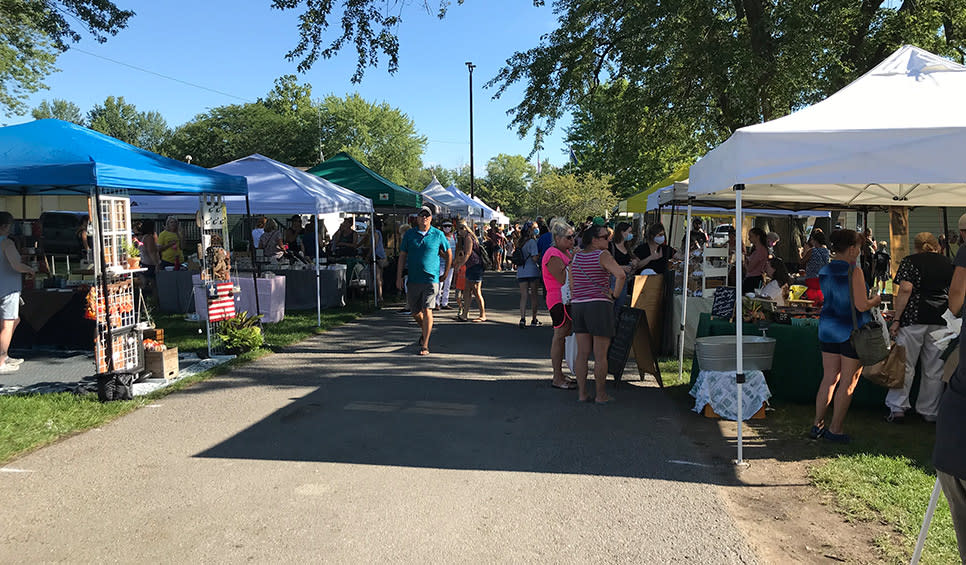 For those looking for fresh fruits and vegetables, you won't be disappointed. There are a number of different fresh produce vendors throughout. They include lettuce and herb varieties, seasonal melons, heirloom tomatoes and corn (if you're lucky!).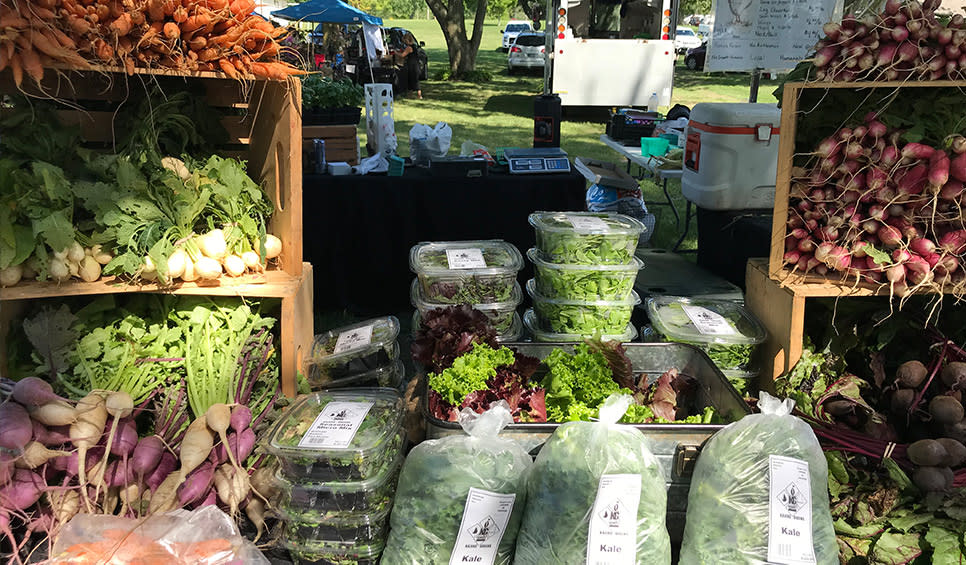 We picked up some juicy peaches that caught my daughter's eye. There was a fresh flower vendor that allows patrons to create their own arrangement or pick from some of her beautifully created selections.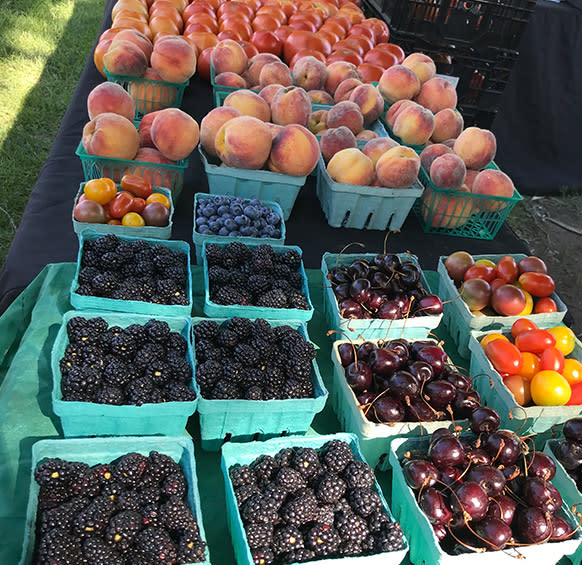 You'll find a variety of local vendors such as Mescolare selling bottled food products including pickled beets and jalapenos, salad dressings, jellies, preserves and more.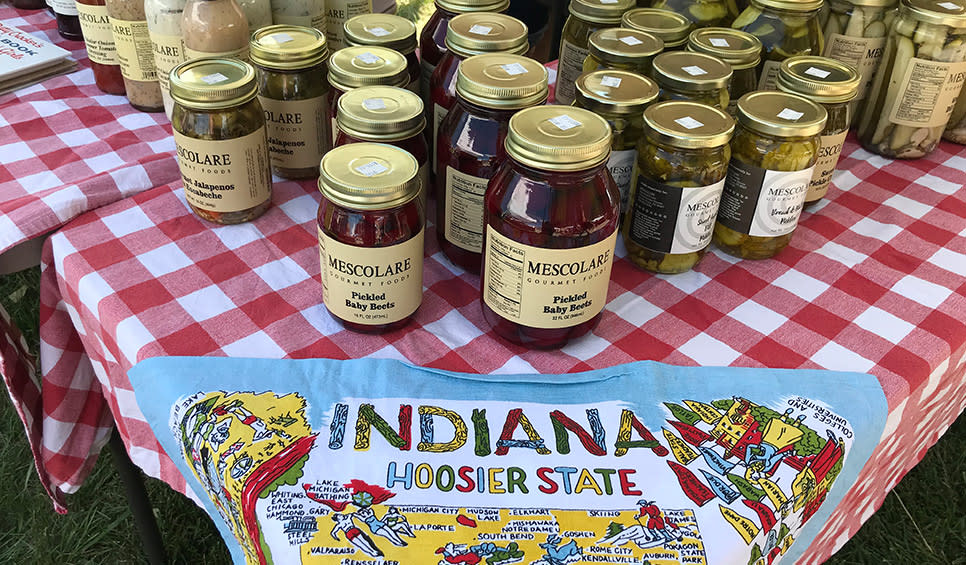 Your furry friends will enjoy the market, too, with lots of space to walk around and several dog treat vendors. The market just asks that pups are on a leash and you clean up after them.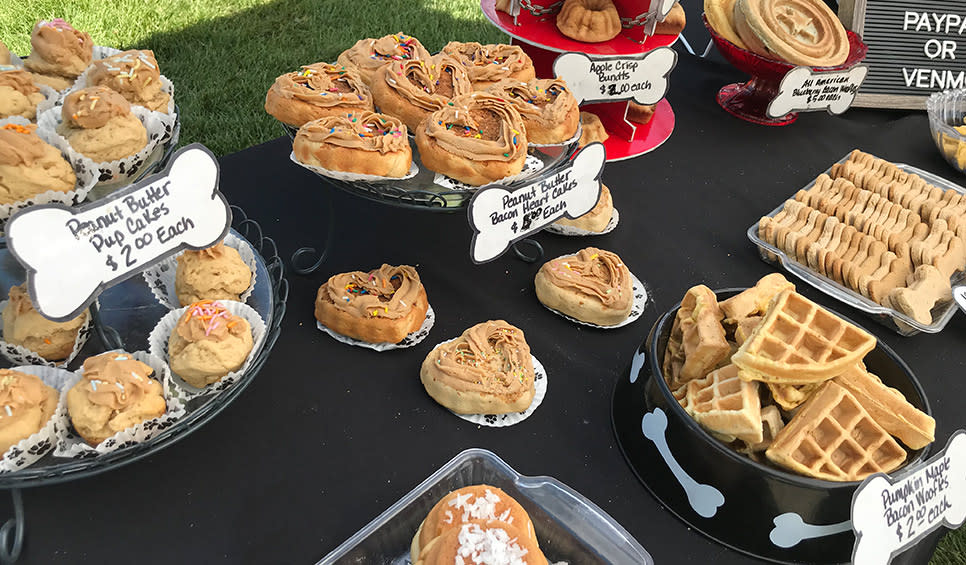 There is a huge variety of craft vendors. You can load up on fall decorations for your home, find hand painted items like serving trays and even shop for birdhouses that look like little old men with corncob pipes.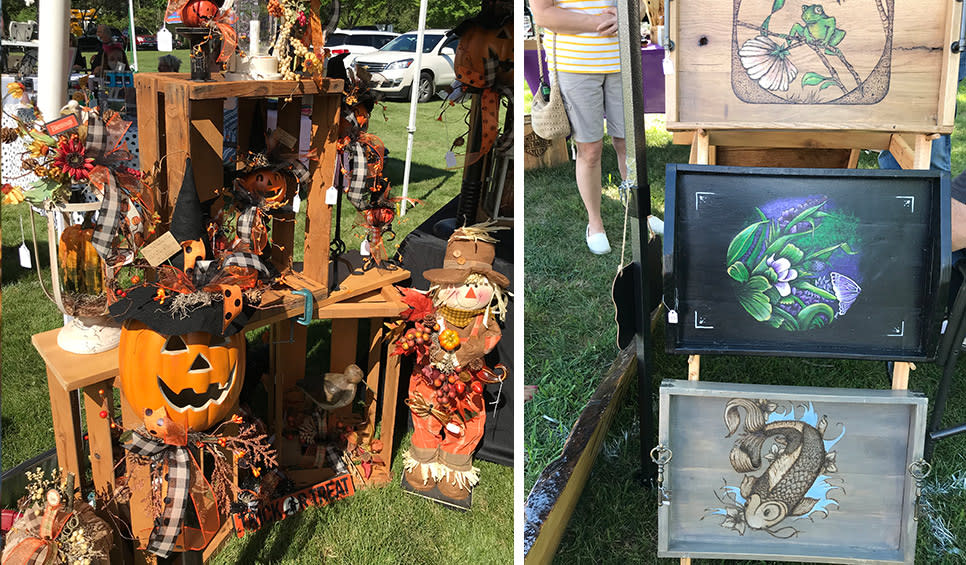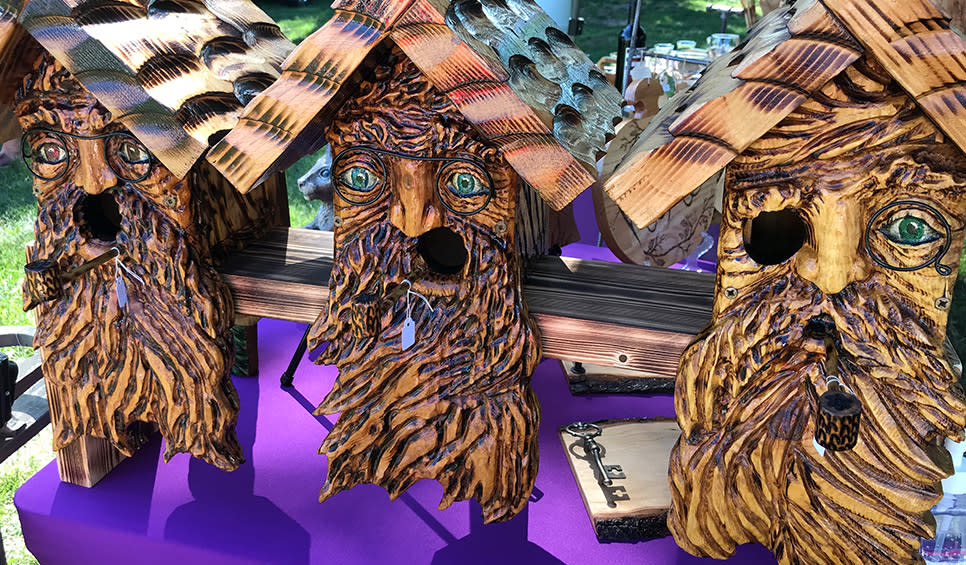 Another booth had different glassware attached together to create unique pieces of art.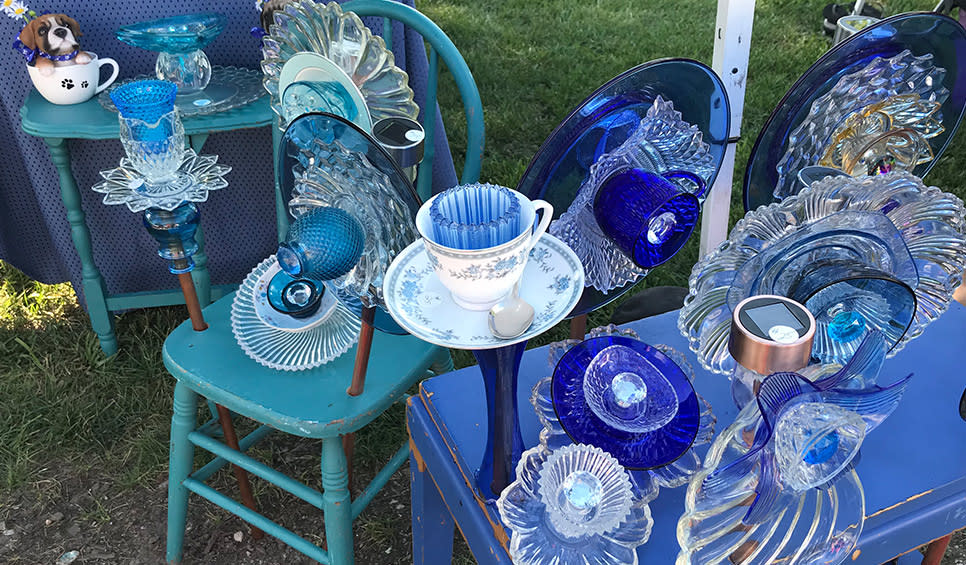 You can also make your own crafts at a booth where you can create your own tie-die shirts.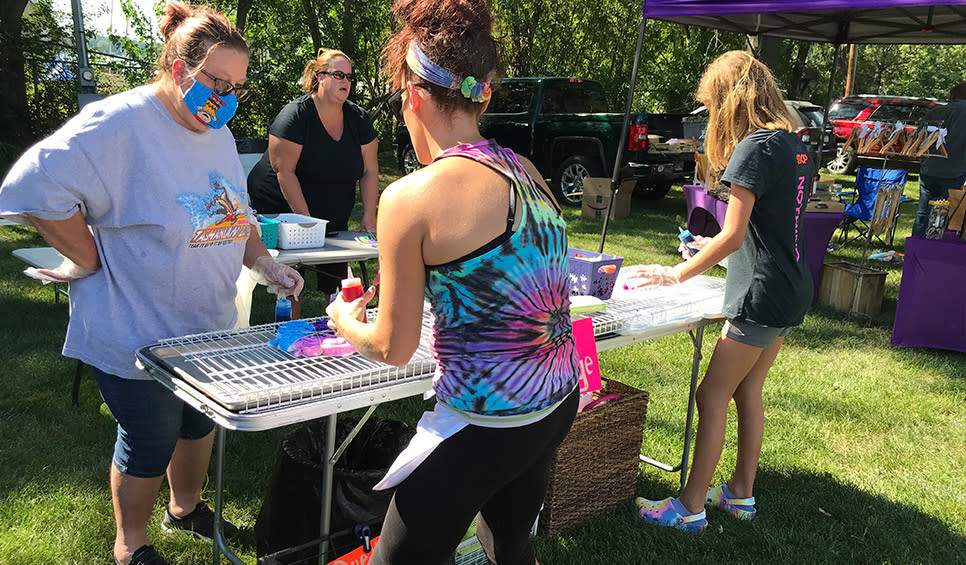 Intermingled with the craft and produce vendors, you'll find more small, local business vendors selling their wares. One vendor sold an array of different rocks and jewelry.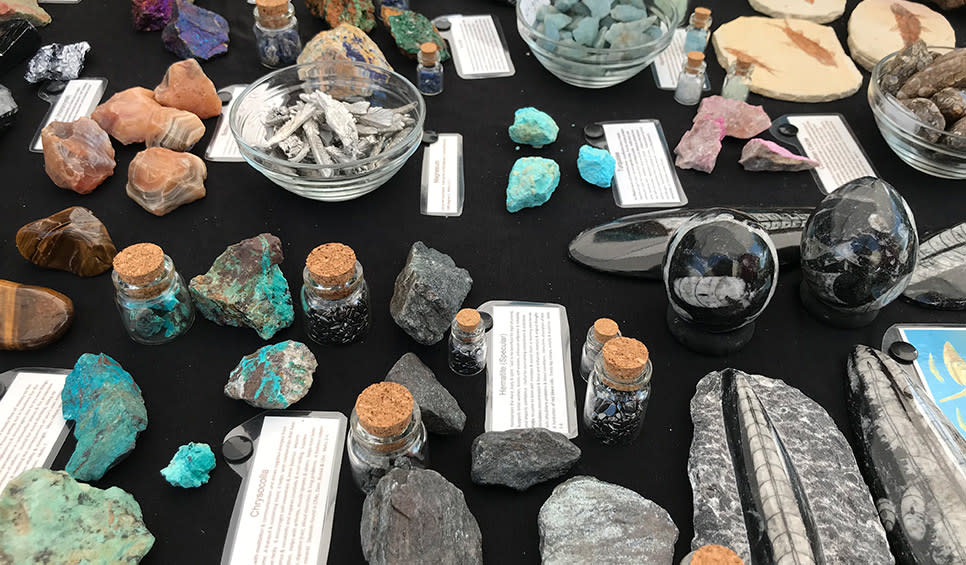 If you love the lake, you might want to stop and purchase Cedar Lake Life water bottles or some water or lake themed décor. 


A few of the vendors had masks and other items that go with these ever-changing times.
Close to the lake was a selection of food trucks with all kinds of choices from grilled cheese sandwiches and bubble teas to Puerto Rican fare and pizza.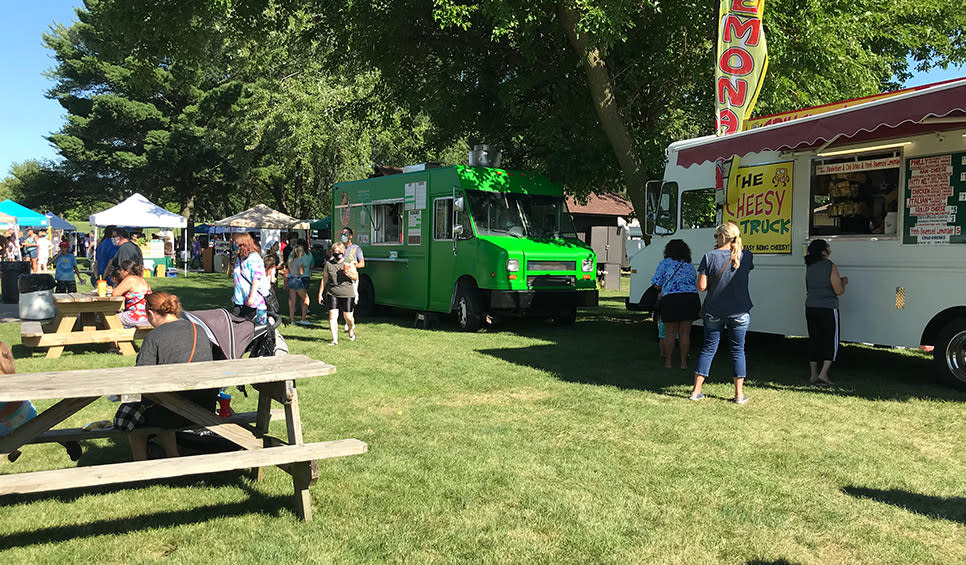 After we grabbed a couple of mouthwatering snacks, we had a relaxing break sitting in a shaded area of the grass while we watched the entertainment – an acoustic guitar player and a singer performing a range of tunes.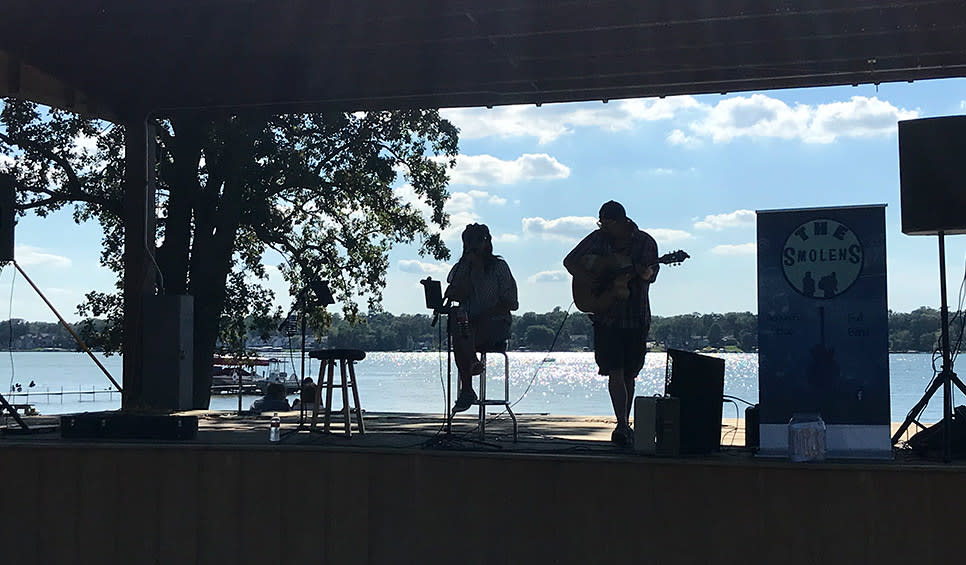 Before we left, we decided to check out the lakefront. The market is set up next to the Lake of the Red Cedars Museum. If you want to sit for a while, they have rocking chairs on the shaded deck that a number of people were enjoying.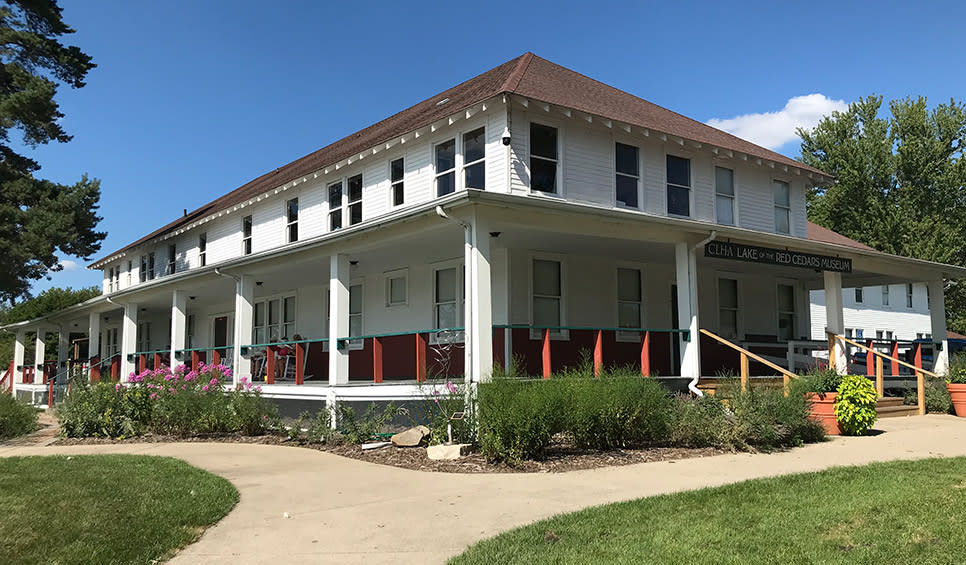 There are also a few picnic tables set up along water's edge next to the boat docks.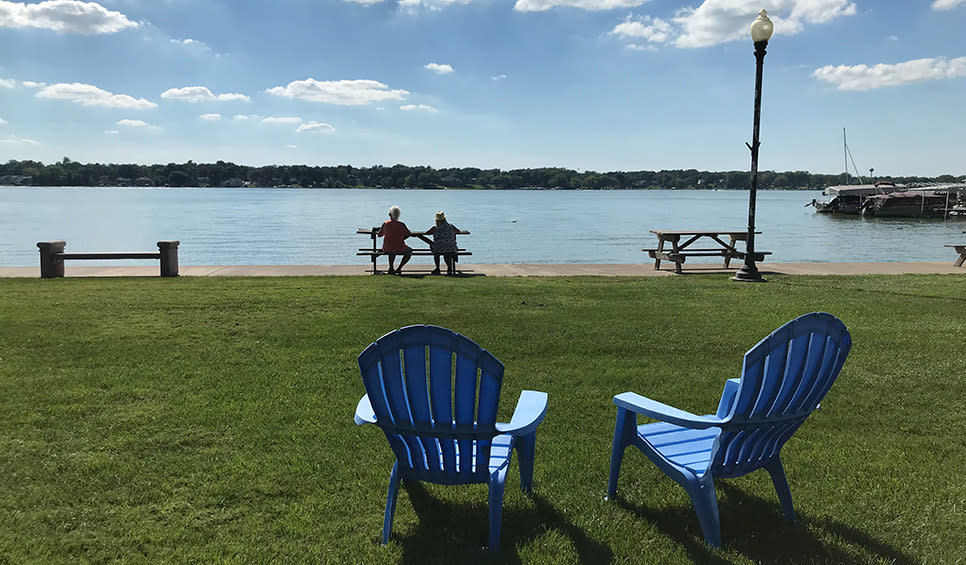 Right next to the museum is a small beach that a few families were playing at while we were there.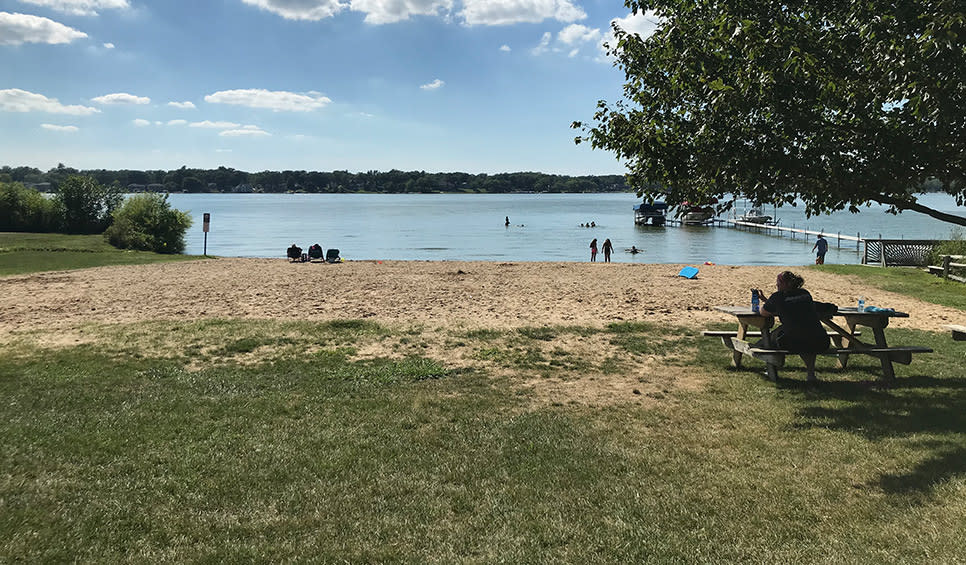 If you want to extend your evening, finish off by walking over to Lighthouse Restaurant on the lake for dinner. They have indoor seating as well as tables outside on their patio. It's a great location to enjoy a meal while relaxing by the water.
The Cedar Lake Farmers' Market vendors are out at 7408 Constitution Avenue every 2nd and 4th Wednesday from the end of May through October. The hours are 3:00 pm to 8:00 pm. Find out which vendors are coming each week on their facebook page here. Make sure to bring your masks to wear for when you're closer than six feet from others. I hope you enjoy your day by the lake!