If you've had the slightest urge to take up tap dancing…this musical will make you wish you had the moves to tap and click across the dance floor. From the dance moves and rhythmic tap shoe clicks to the powerful voices of the cast, this show gave me chills time and time again.
Dames at Sea, playing through June 2, 2019 at Theatre at the Center in Munster, is a classic story of following your dreams, specifically dreams of performing on Broadway, set in the 1930s.  Something of note was that the musical was actually about a cast working on a musical called "Dames at Sea" …Inception much?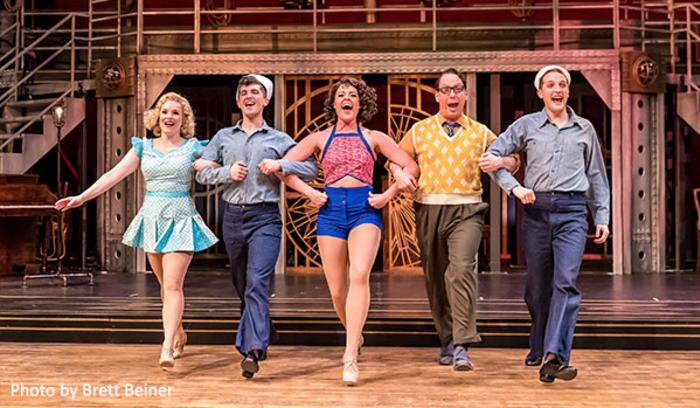 The show is about a small town girl, named Ruby, played by Kelly Felthous, who brings nothing but her tap shoes from her home in Utah to make it big on Broadway. Once she arrives, she falls into the arms (literally) of a familiar sailor trying to make his big break as a songwriter while his Navy boat is docked. Dick the sailor, played by Todd Aulwurm, happens to be the same boy she met from her Uncle Gus's soda shop back in Utah, and get this…it was love at first sight! In their first song together, "It's You" you can feel the electricity between them. All the while, both of these lovers need to win over Mona Kent, played by Colette Todd, the A-list celebrity that will help them both reach their dreams.  
The talent of the cast is stunning. I personally loved the character Joan, played by Sierra Schnack, in the song "Good Times are Here to Stay." Joan is an actress in the onstage Broadway show and is the first person that Ruby meets when she gets to New York. She had such an intensity behind her voice that blew me away.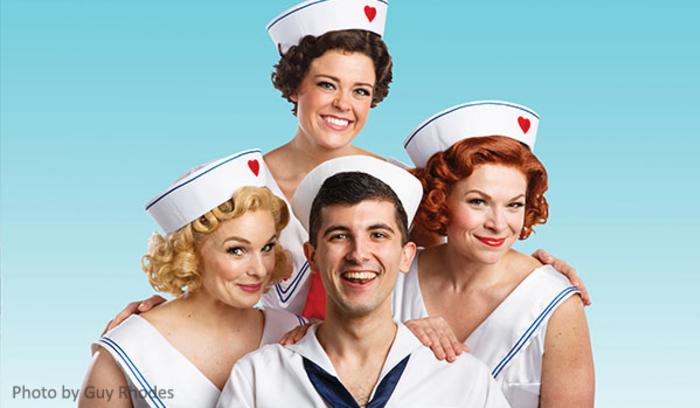 My favorite scene in the musical by far, was the song and tap dance to "Star Tar" as Ruby gets her big break on the ship. She hopped and tapped and skipped around the stage as she performed for the sea of fans (and us real ones) all with a smile on her face. Her feet were tapping along so fast, the entire audience had to clap mid-dance to show how much they, and I, were impressed by her skill. 
This show would be great for older families as I personally would rate it PG-13 because of some of the innuendos throughout. Tickets can be found at the Theatre at the Center website or the box office. You can also add a dinner before the show on the weekends. The performance is approximately two hours.