Art Blitz for 2023 is set for September 16, 2023 from 9:00 a.m. to 5:00 p.m.
My teenage daughter, Jules and I both enjoy entertaining our artistic sides every once in a while, though she draws a lot more than I do at this point in my life. So this past September weekend we decided to visit Art Barn School of Art in Valparaiso for their annual Art Blitz - a day full of live art demos and creative activities for all ages. It was the first time I've had a chance to visit the school and I'm so glad we went. 
It's a little off the beaten path, which helps to set a calming atmosphere that is very in tune with nature. It's the perfect environment to inspire creativity.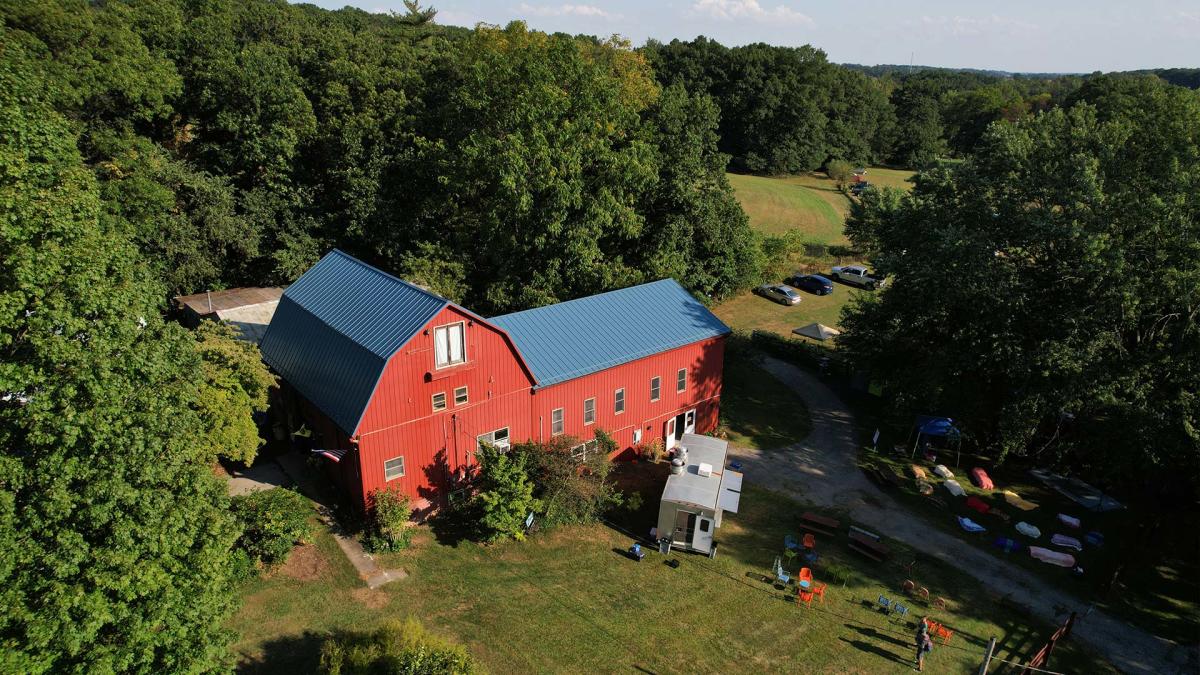 As we came in to park, you see the property is surrounded by trees. There are nature trails on the property where you're welcome to bring your art supplies and paint the world around you.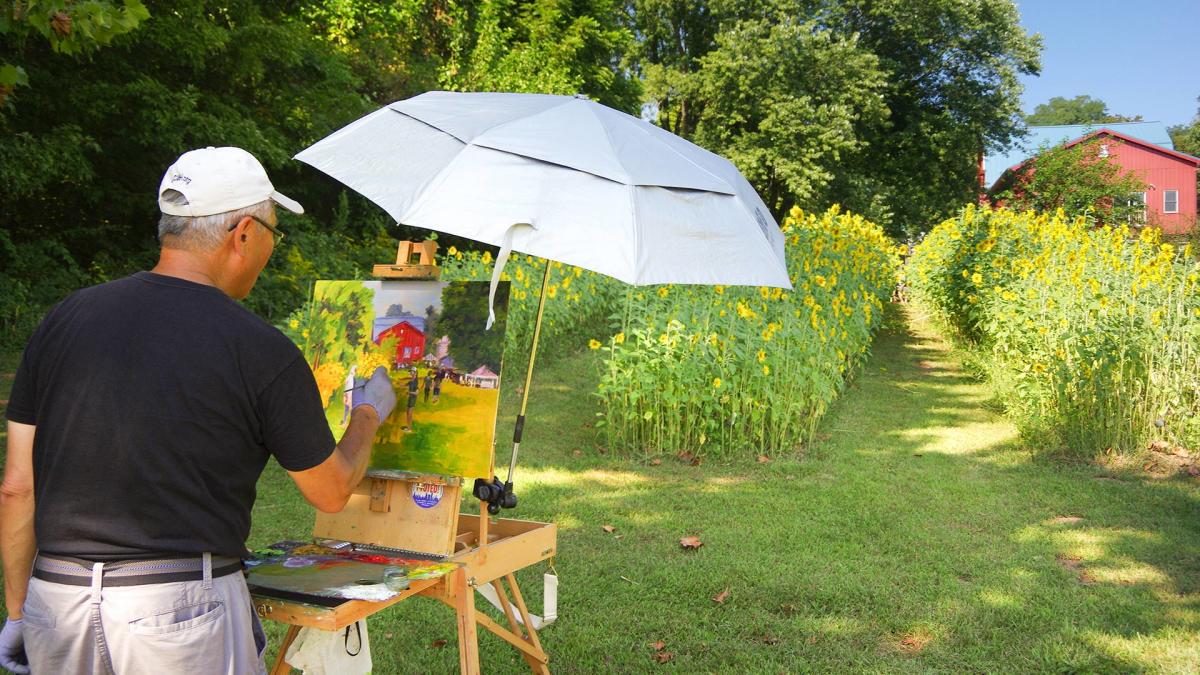 Out past the parking area, one of the trails led to a peaceful pond with a sunflower patch nearby. You could sit and listen to the chirping insects, singing birds overhead, faint music coming from the festival and the occasional splashing of a frog heading into the water.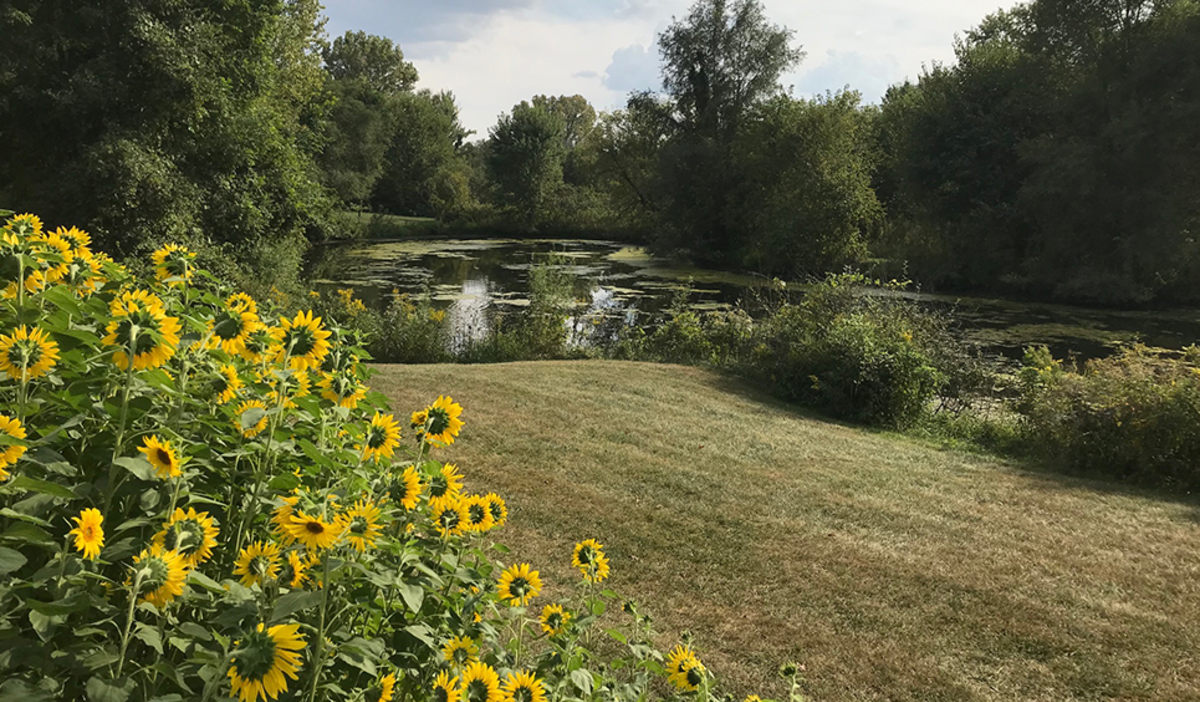 For Art Blitz, they set up tents at the entrance to welcome visitors and sell tickets for the various activities set up to do.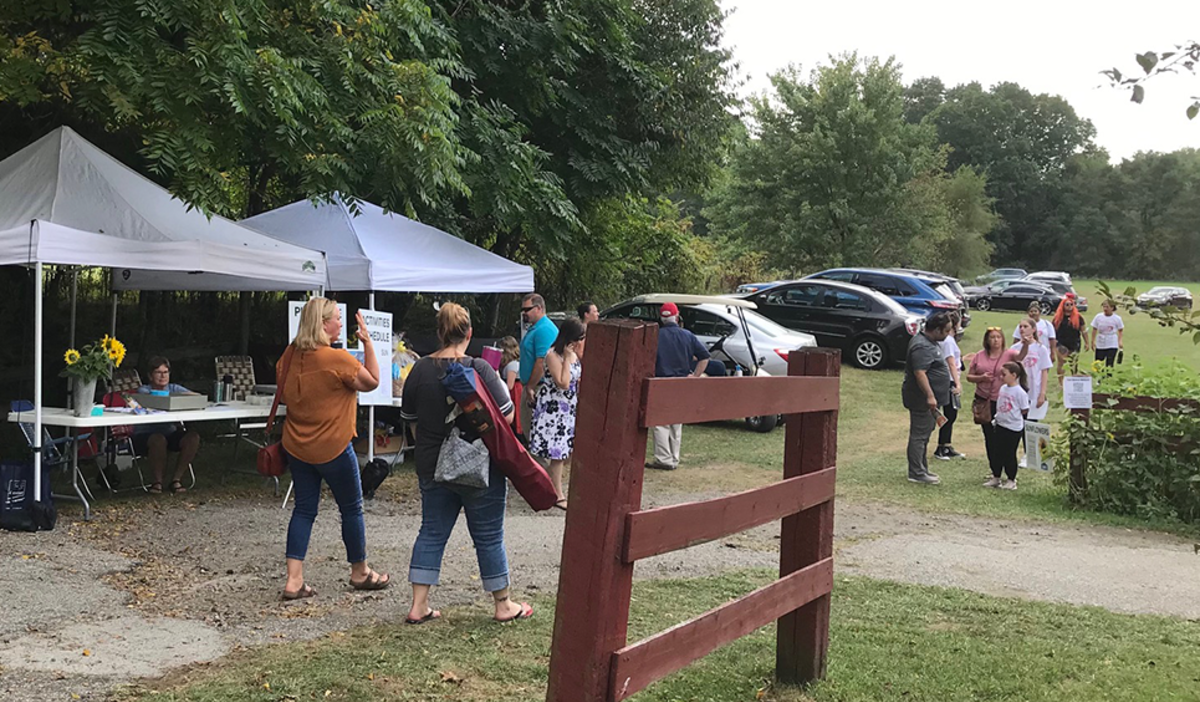 It was a hot day, but most of everything was in the shade so it wasn't too bad.
We stopped first at some tables set up for painting. Each Art Blitz they have a collective project where, for a couple of tickets, you can paint a block of wood based on a theme. Then at the end, they'll put them all together to form a mural you can come back and visit.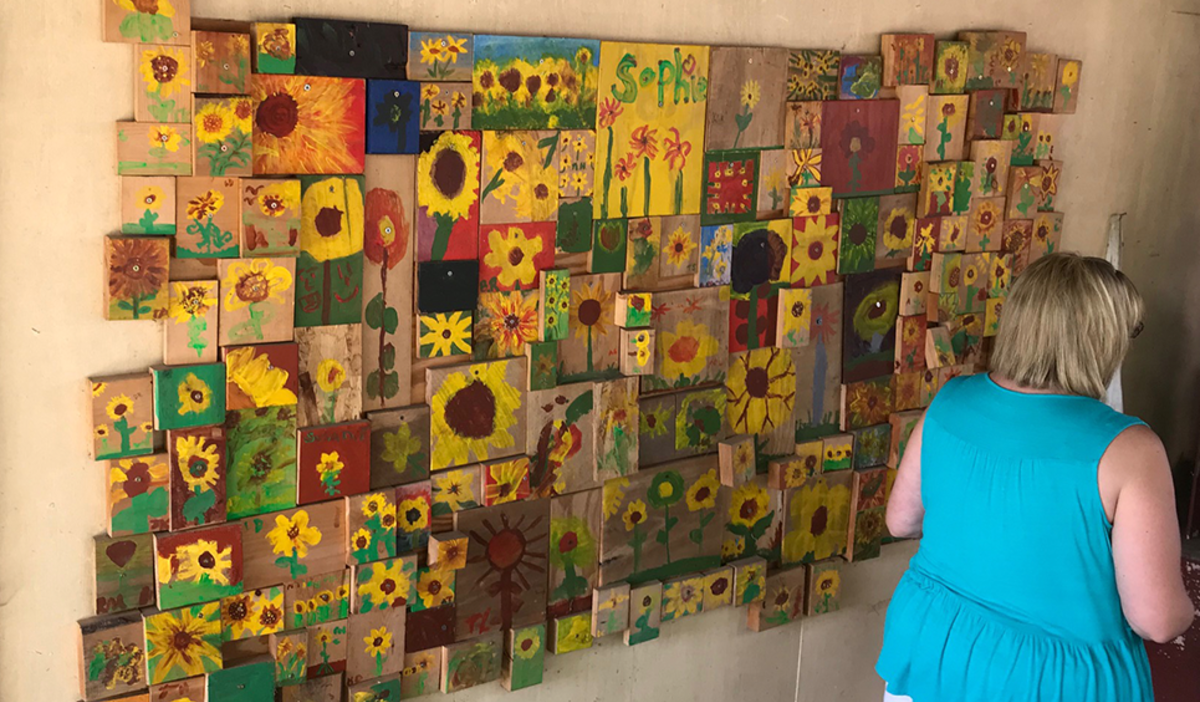 In 2019, the theme was sunflowers, and this year it was chickens.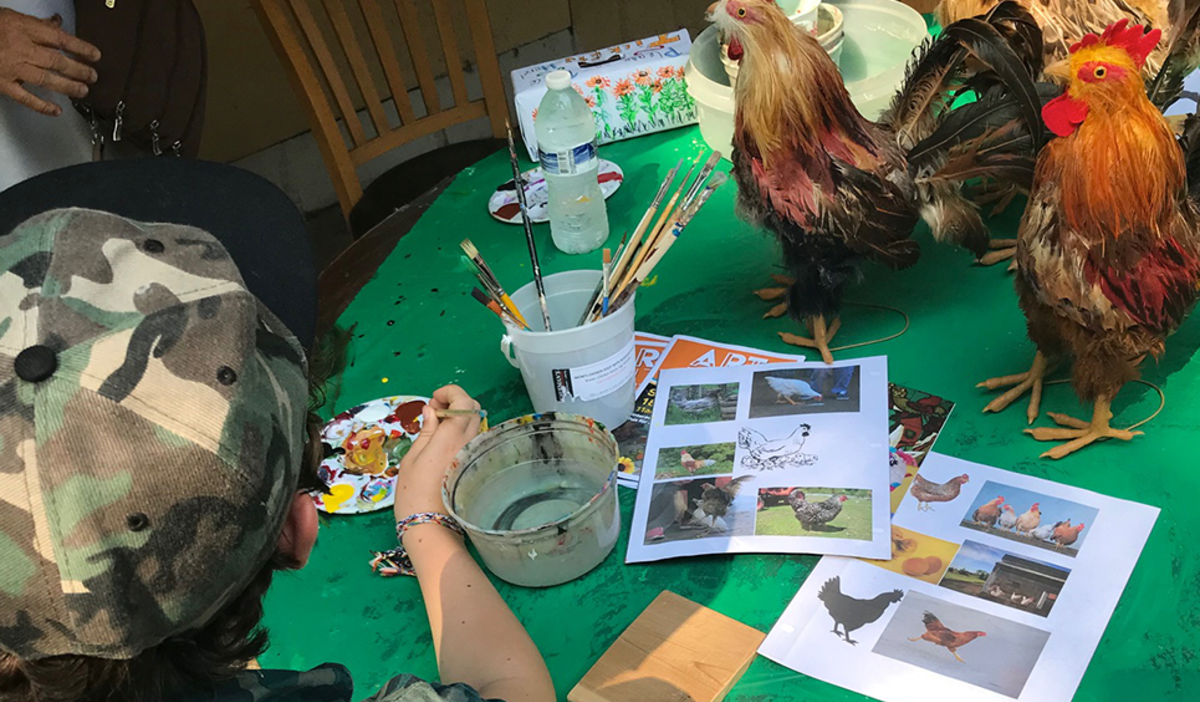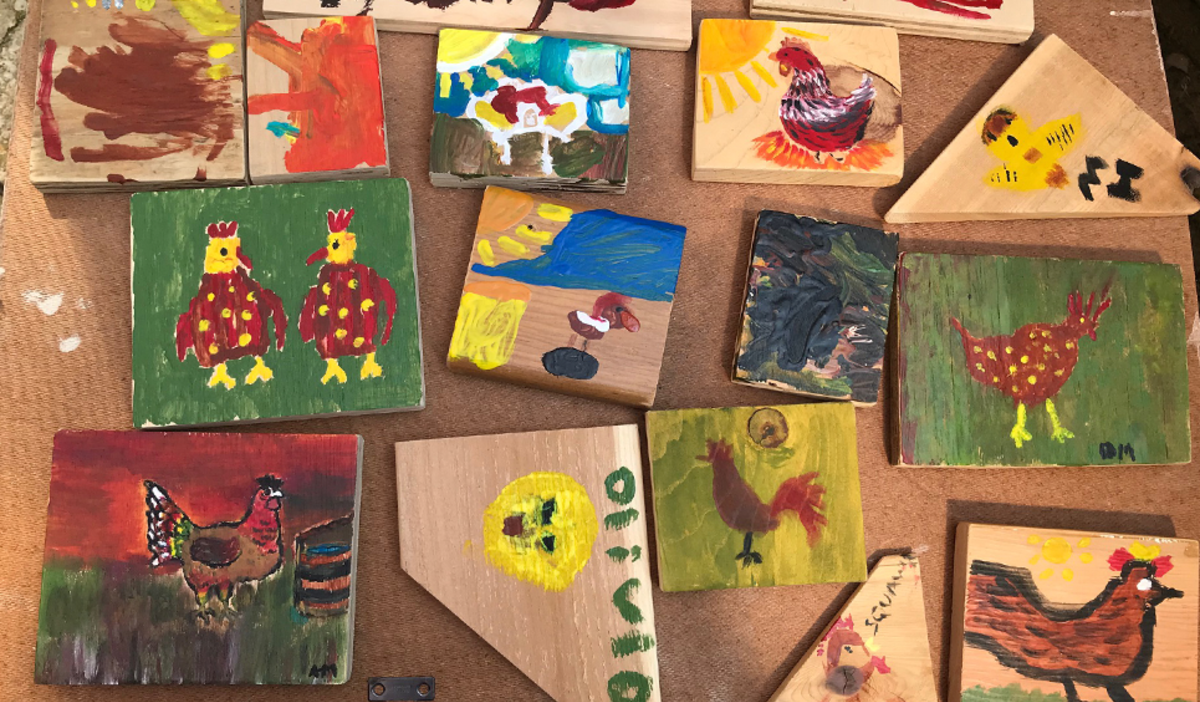 The way they did the 2018 cow mural was a little different, but it was pretty cool how it came together.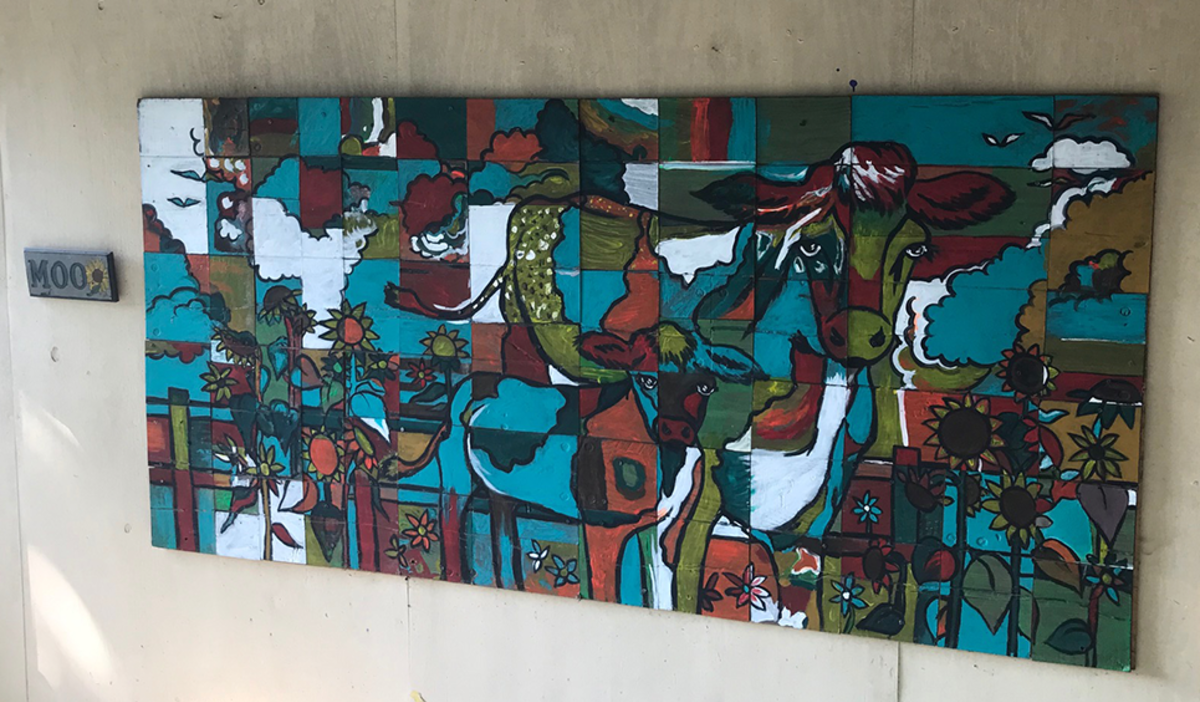 Through the door behind the painting tables, we saw a spinning and weaving demonstration. There was also a table where kids could make their own clay creatures.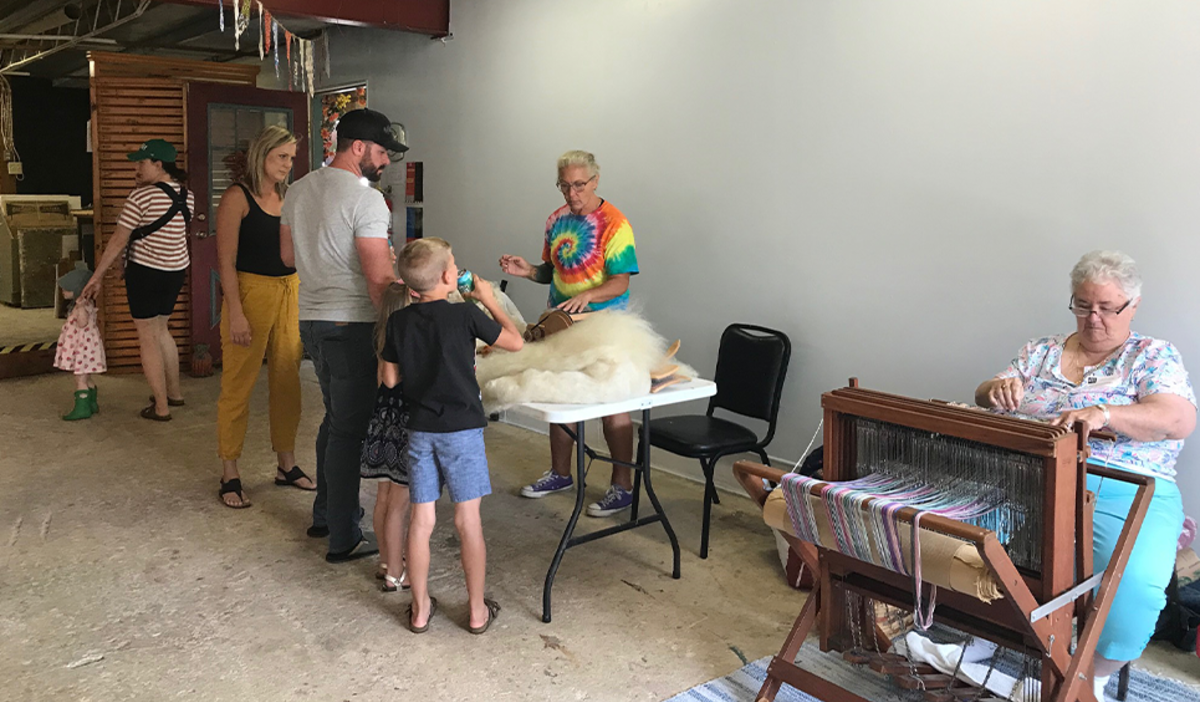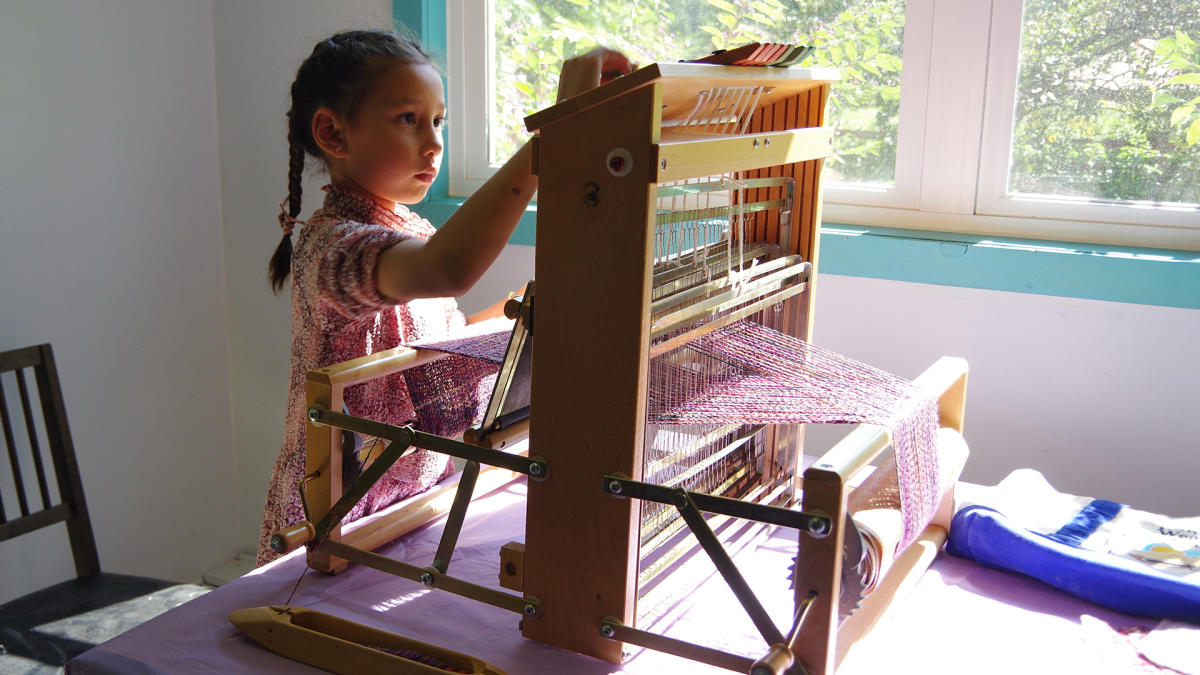 Out the back door we found the food vendor e'nemale, serving soul food and jerk chicken. We tried the pulled pork and honey BBQ chicken sandwiches with some mac and cheese on the side - all of which was delicious!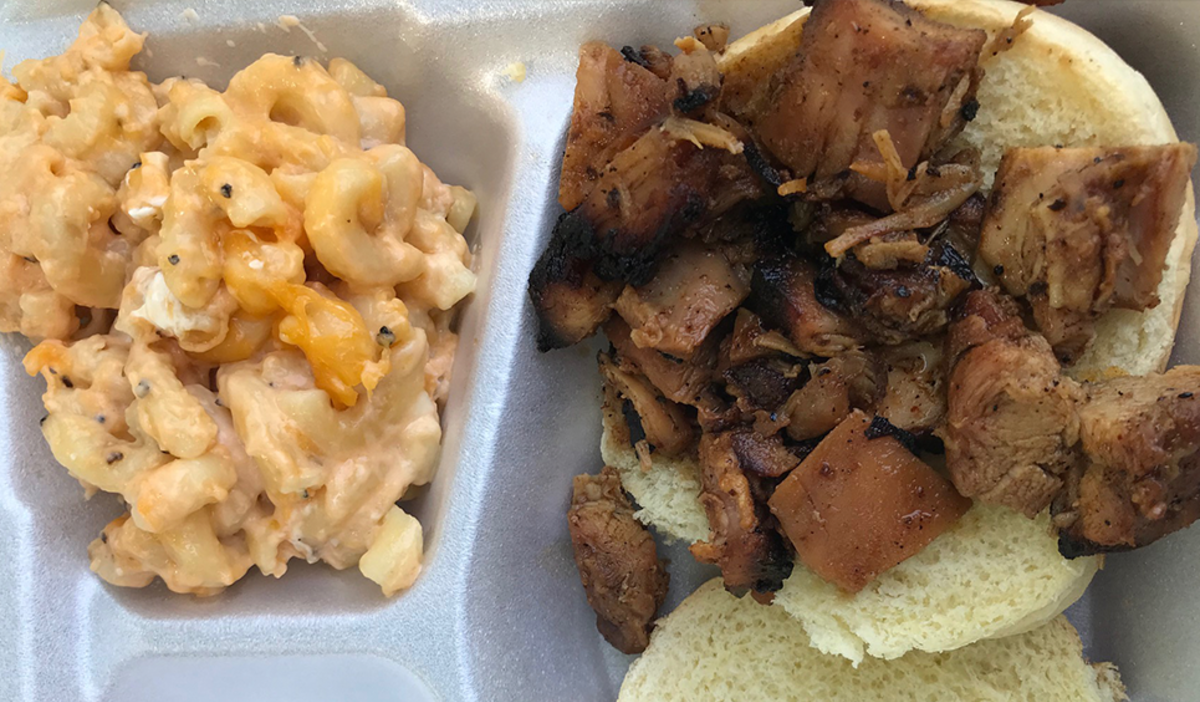 They had a stage set up for live music, surrounded by picnic tables and hay bales. While we were eating, a DJ played some fitting tunes. Throughout the event, we heard acoustic entertainers and a performance by a children's group.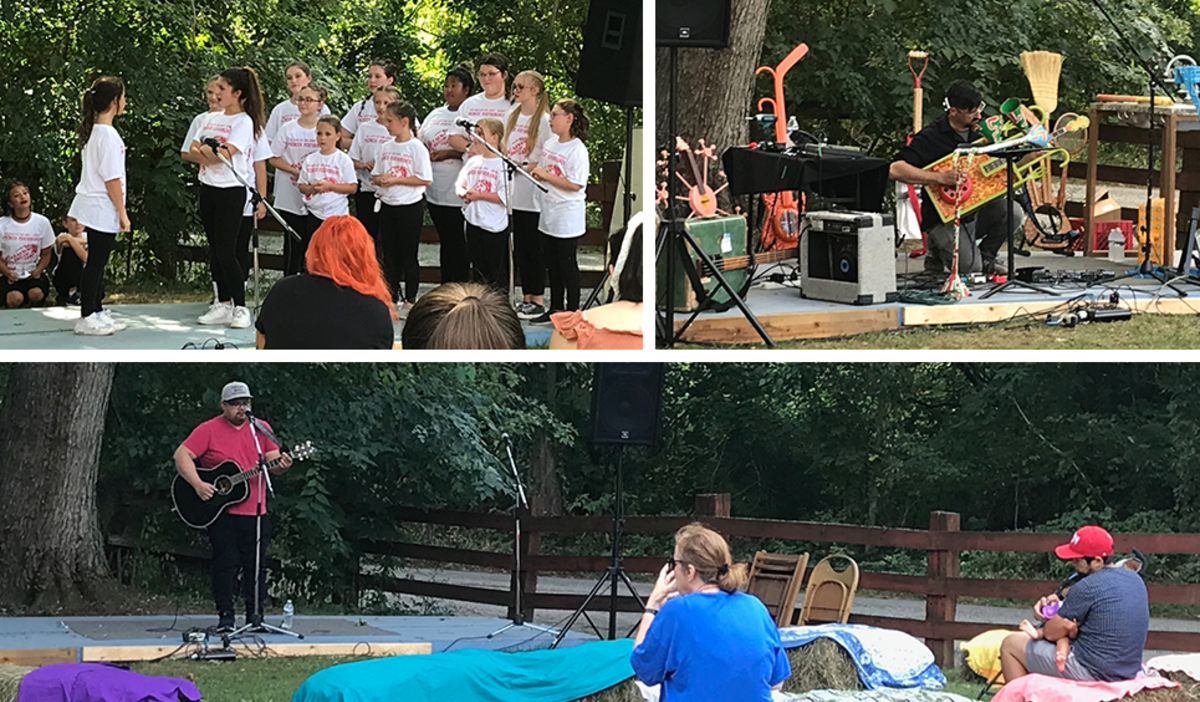 As we wandered on through the property after eating, we saw chairs that you could help paint peeking out along the walkway.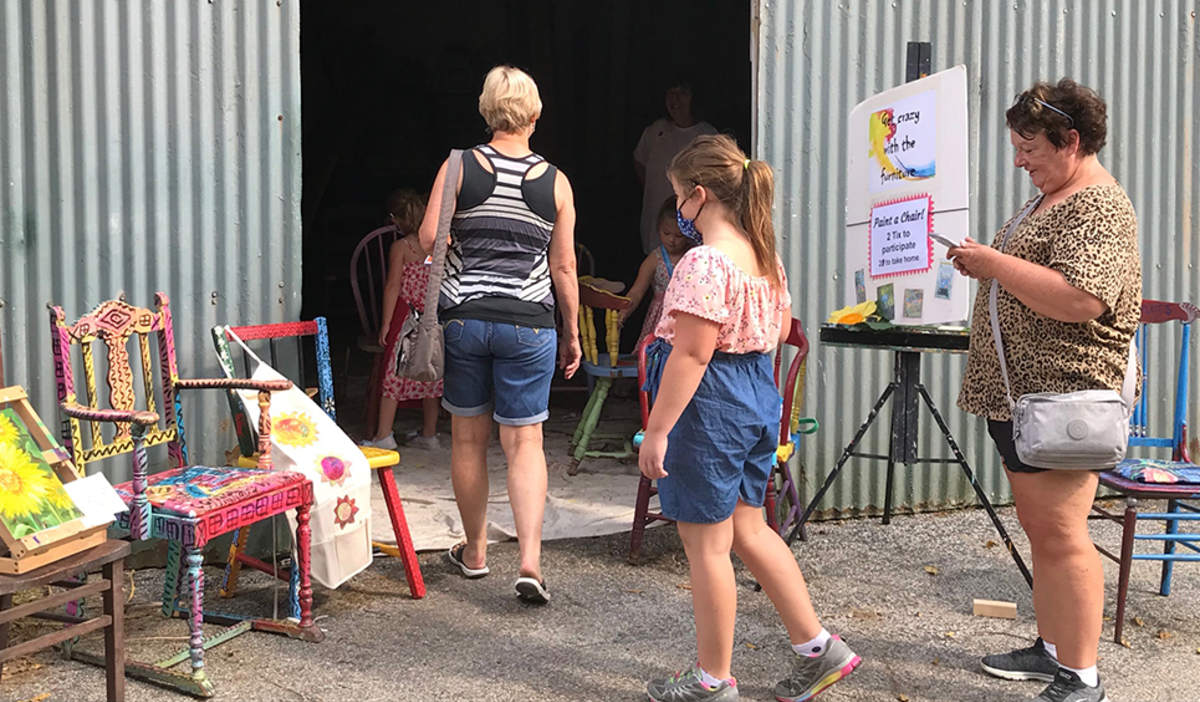 A few tents were set up near the front of the barn with groups such as the Duneland Photography Club offering tips and advice.
Inside the barn were works of art by Jan Sullivan, the late founder of Art Barn, along with other artists.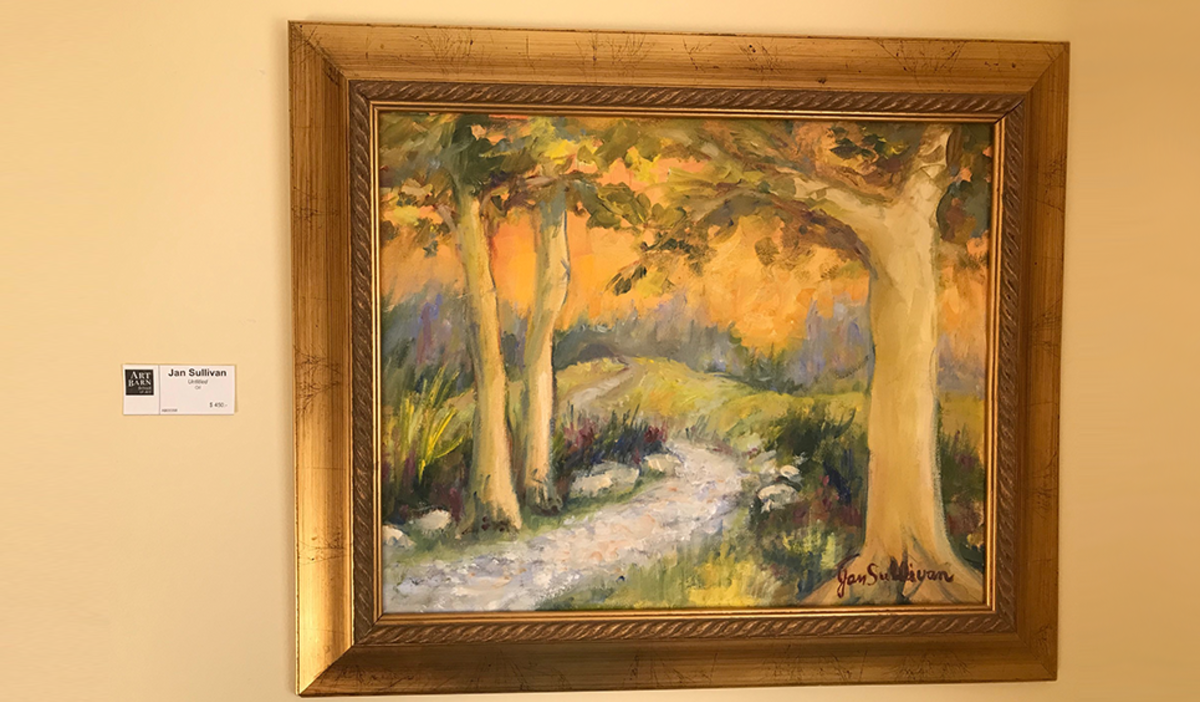 We stopped and got some watercolor painting tips from a local artist who had some really beautifully colored works of art.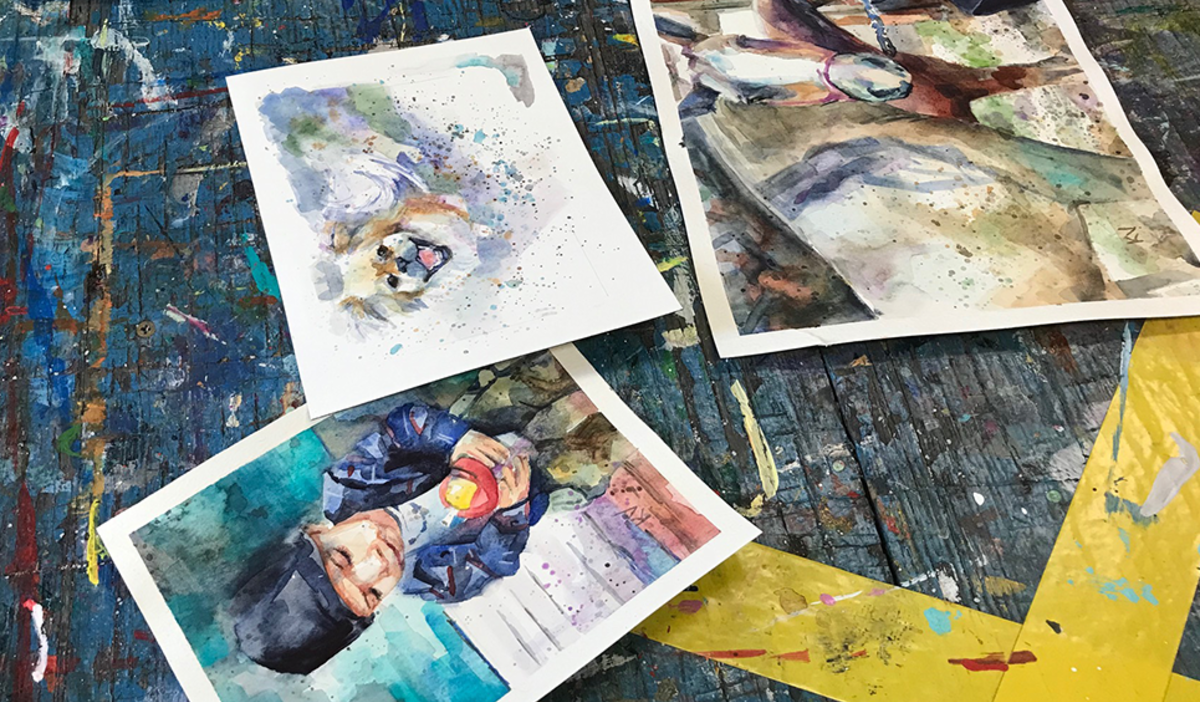 Throughout the fest, they had a number of artists set up to demonstrate their work.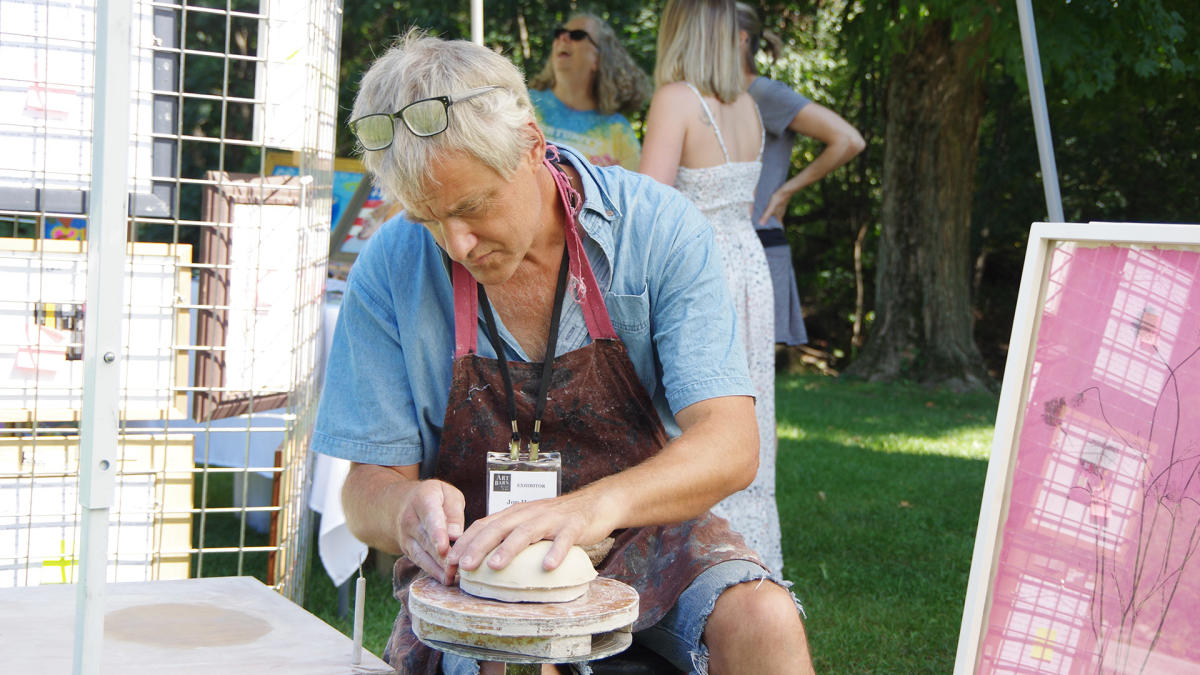 Jules decided she wanted to paint a pot back at the painting tables, but all the large ones had already been taken. From under the table, the volunteer offered up some dry gourds to paint instead. Always ready to try something different, Jules took the challenge and I think really enjoyed it. All of the volunteers there were very friendly, making the experience even better.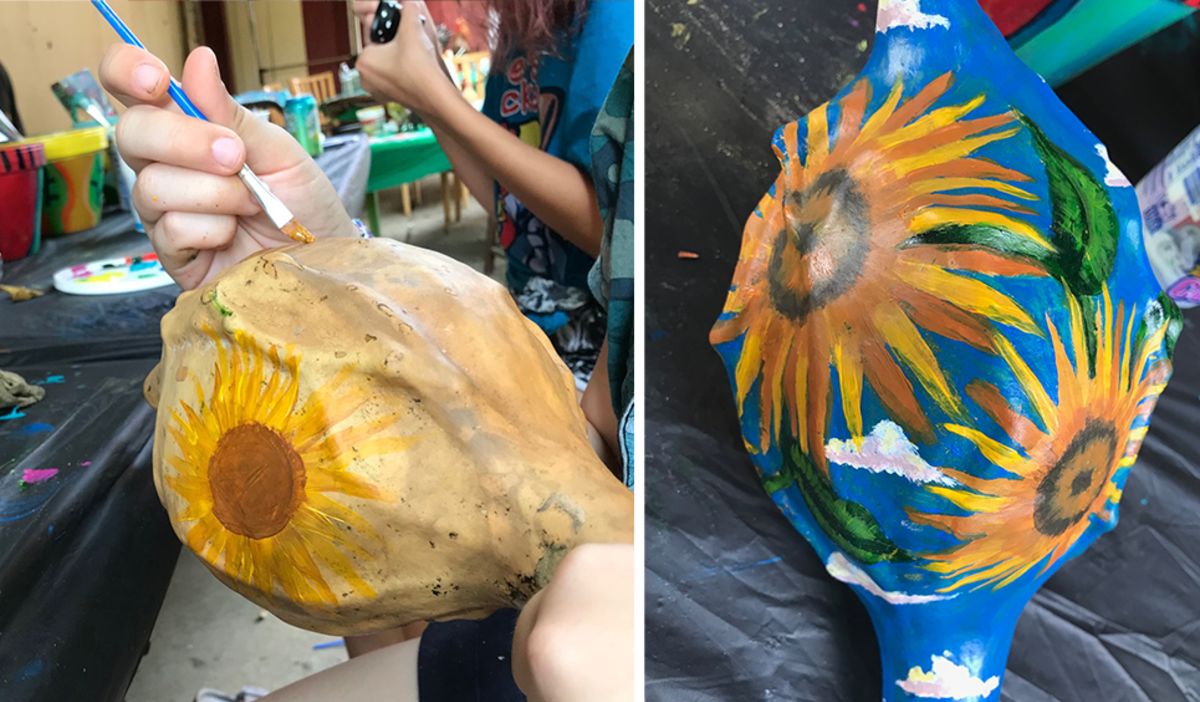 Jules decided on a sunflower theme, and after cleaning it off she started in. We did stop mid-project to do a little sunflower picking for more inspiration.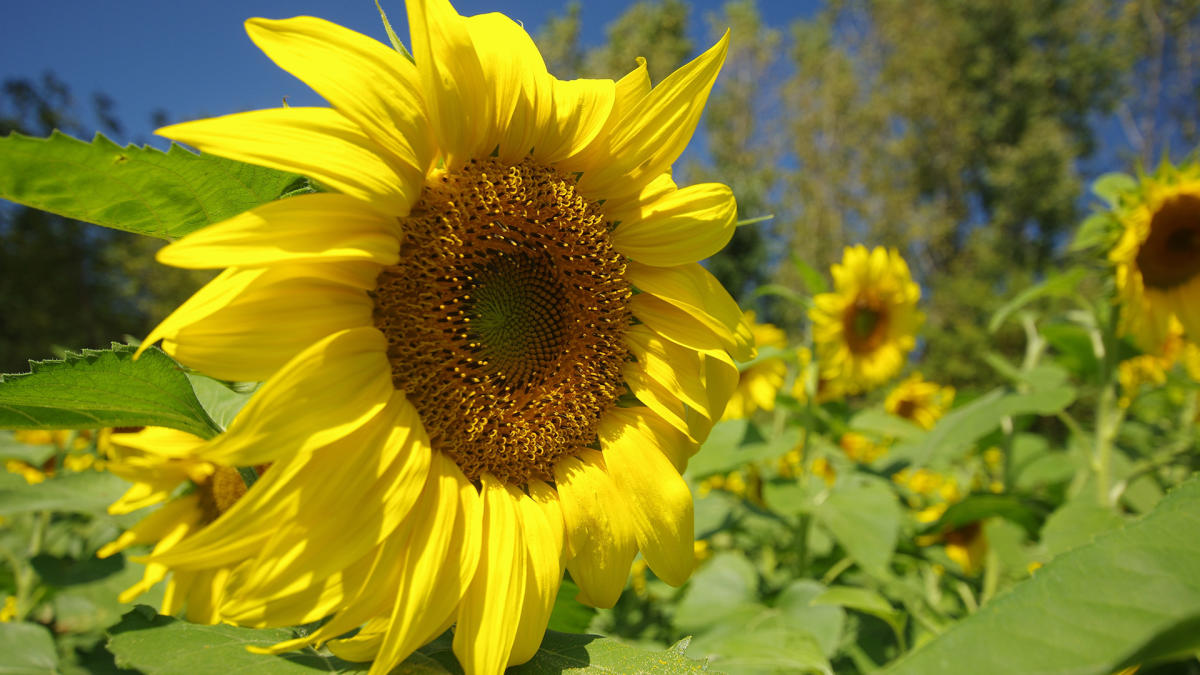 I was lucky enough to see an old co-worker while we were there and got to catch up. Her oldest little one seemed to enjoy all the art projects, too, and visiting with the resident animals.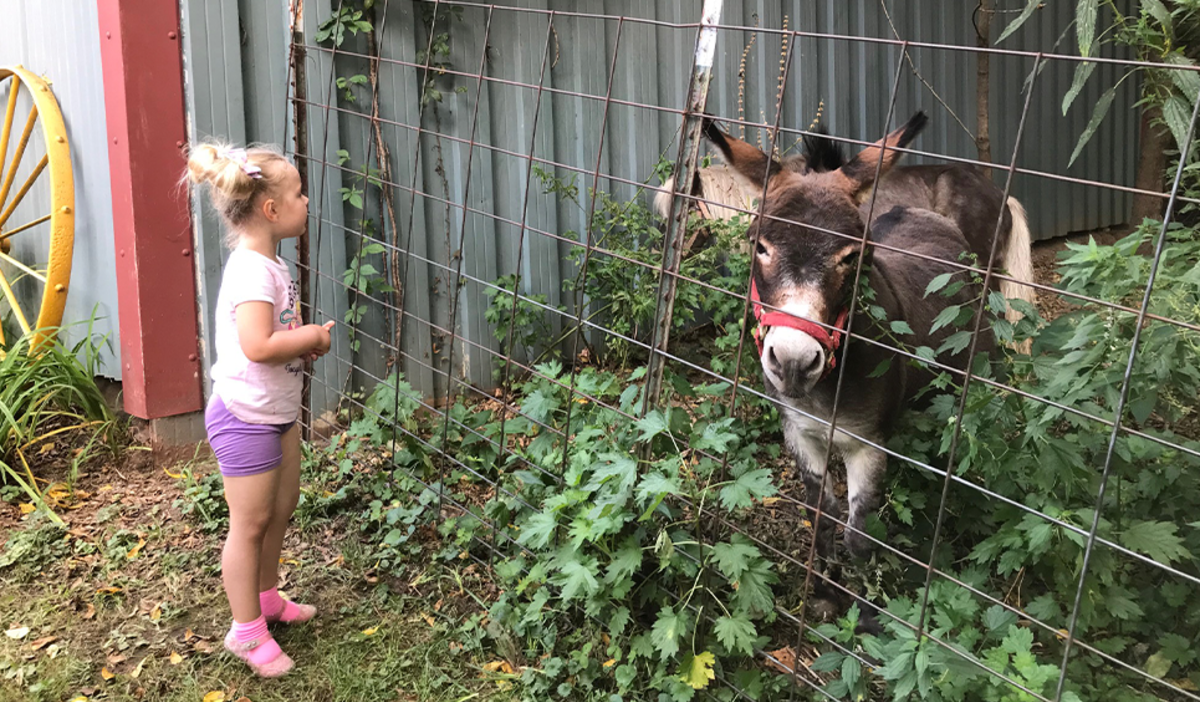 I really enjoyed having the chance to spend some downtime with my daughter, doing something we both enjoy. If you love art, have kids or both, Art Blitz is something you should definitely put on your calendar when next year's date is announced. It's amazing how many kids of all ages I saw spending half an hour happily painting a chicken on a little square of wood … without looking at their phones even once!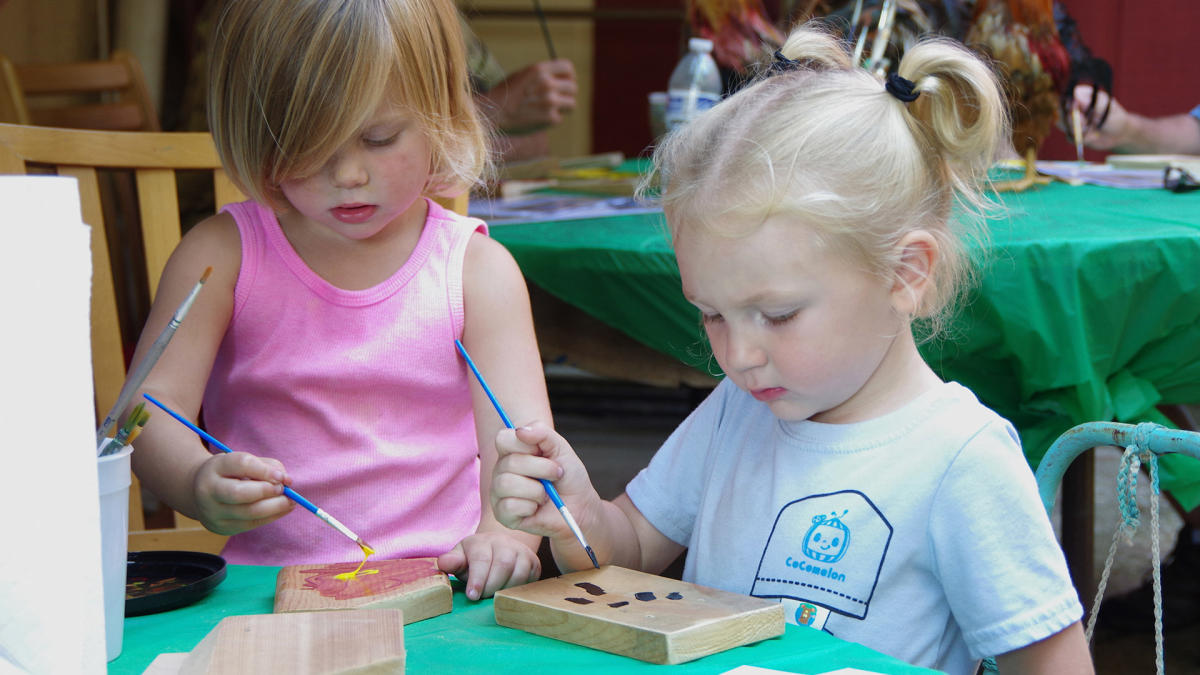 Art Barn offers virtual and in-person classes year-round for different age groups for drawing, painting, ceramics, printmaking and more. They also have open mic nights off and on. For upcoming events and classes, visit their website at artbarnschool.org.
Art Barn School of Art
695 N 400 E, Valparaiso
219-462-9009
artbarnschool.org