If you have never been on a "Girls Only Weekend" you should think about booking one now; it's something you don't want to miss. Squeeze one of these in each year and make it a tradition. It is a great chance for you to reconnect, re-energize and relax with both old friends and the newest "besties." Let me stress, it doesn't have to a whole weekend, or even an overnight stay, this can be just a day out with the girls.
Tweet, text or call your line up of friends and set a date to navigate a spot with your girls. My last girlfriend getaway was at Blue Chip Casino Hotel and Spa in Michigan City.  Make it even more fun and room with your friend, you'll save money and reconnect even better. Opt for a "double" room or one that includes two queen size beds.
While making your hotel reservations, simply ask to be connected to their famous Spa Blu to reserve your spa appointment. Start with a 25 minute "Blue Signature Facial" or even a 50 minute Spa Blue Signature Massage "Blu Chaser" (I went all out and booked them both!) You can also treat yourself with an ultimate spa day in their magnificent whirlpool and steam room to feel rejuvenated before any treatment. Spa Blue also offers massages, facials, manicures and pedicures.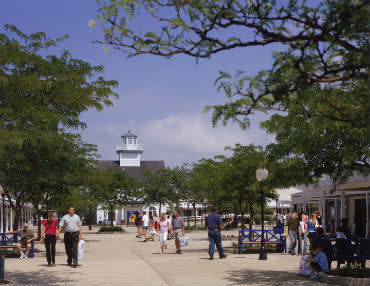 If you're looking for a "little something" special to wear for the evening, your only minutes away from Lighthouse Premium Outlets where you have a vast selection of designer fashions, shoes, accessories and jewelry! Your "Girls Night Out" will be filled with plenty of live bands, giving you that chance to take to the dance floor, various drinks and dining options to enjoy. Don't forget, if you have a B-Connected Players Card that presenting it while playing may build on future rewards, and Blue Chip Casino always has great promotions that reward you with additional savings for current or future visits. You may also get to take advantage of other savings if you are an AARP card holder.
Visiting Blue Chip and Spa Blu is the perfect way to pamper yourself and enhance relationship bonds. Remember, you can build a getaway with what best works for you, your time and funds available.
Watch for my upcoming "Couple Weekend Getaway ideas!"