Filled with laughter and conversations, Lucrezia Ristorante brings a piece of Italy to the Crown Point square.
Countless friends and family members have recommended Lucrezia Ristorante. I've been intrigued by the amount of ROSE and Best in the Region awards the restaurant has received. Lucrezia has even been featured on Chicago TV shows "190 N," "Check Please!," "Chicago Tonight" and "ABC 7 Morning News." After all of this, I figured I should probably go and see what all the hubbub is about.
What really piqued my interest was the historic mansion that Lucrezia is in. I'm a huge fan of older houses and historic buildings, so I couldn't get over how cool this building looked. From the sliding wooden parlor doors to the intricately carved wooden stairs, I would love to explore this building in more detail. On top of that, Lucrezia is beautifully decorated. I like that the restaurant stuck to the vintage feel rather than completely modernizing the building. The furniture and decorations add to the classic feel of the restaurant.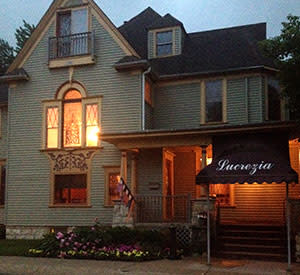 Lucrezia Ristorante also has an outdoor brick patio surrounded by a charming garden that my friends really enjoy. Unfortunately, it was raining, so we enjoyed the indoor ambiance instead. I will have to go back on a more pleasant night to enjoy the outdoor seating.
My friend and I were tucked into a table near the entrance between a window looking outside and an indoor stained glass divider window. On the other side of the divider, Lucrezia has a little bar with a nice selection of wines and cocktails. Since the restaurant does not take reservations, the bar is the perfect place to relax before you are seated.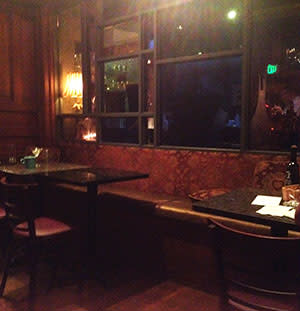 In true Italian fashion, complimentary specially made extra virgin olive oil and bread were placed in front of us when we sat down at the table. After dipping warm bread into the herb-infused EVOO, we ordered an appetizer of Kalamata olives, salmon, eggs, capers and crème fraîche. The presentation of the appetizer almost made it too pretty to eat, but the food was so tasty I gave in.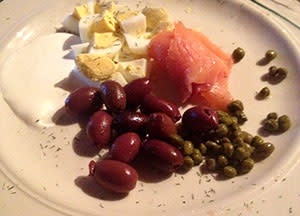 My friend ordered the ribeye steak with a side of spaghetti and a meatball. At first he was hesitant to order ribeye from an Italian restaurant - usually you stick to pasta - but with the recommendation of the waitress, he went for it. He thought the ribeye was a nice cut of meat that was perfectly prepared to his liking, and the classic spaghetti was an excellent choice.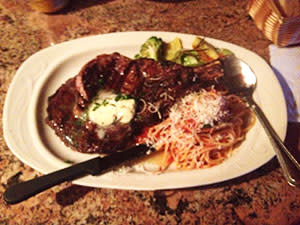 I ordered rigatoni with smoked chicken topped with cheddar sauce off the specials menu. To drink, I had an Italian soda, which is a must-have favorite of mine. The rigatoni was savory with a perfect mixture of red peppers and pieces of chicken. It was a bit heavy, so I took half of my meal home. The leftovers were just as enjoyable the next day!
The waitress was quick and attentive. She offered great suggestions and the food came at a good pace. We finished our appetizer with plenty of time before we received our entrees. To me, there's nothing worse than the server dropping off all your food at once. There should be time to indulge and savor what you order.
In addition to the Crown Point location, there is a Lucrezia Catering and Cafe in Chesterton. Don't have time to sit and enjoy a long meal? Good To Go by Lucrezia, located in Chesterton and in Valparaiso, offers quick meals that still have that delicious Italian taste.
Instead of shooting up to Chicago for a decadent Italian meal, relish local treasures like Lucrezia Ristorante. Buon Appetito!
Click here for more information on Lucrezia.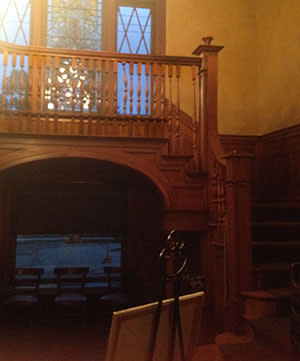 Contributing Editor: Mallory Bilski
Former communications intern with the South Shore CVA.