Since moving to the Valparaiso area, I have been on the lookout for a new favorite place for my dog and I to walk. I may have just found the place! Driving down IN 49 a while back I had taken notice of Coffee Creek Watershed Preserve and became curious to explore it.
On a day that was a bit cooler, my dog and I took to the highway to start our adventure. I decided to park in the parking lot at what is, what I consider to be, the back entrance. There is also parking available right in front of the preserve straight off the highway. Not too many cars were in the parking lot so it was easy to find a spot.
I wanted to get the full experience of the preserve right off the bat, so I chose the 5k loop that required us to cross about five bridges. We started off in the wooded area. This path was dirt, but it was nicely packed down and wide. It quickly opened up to a boardwalk that felt like it was suspended above the water which was pretty neat. Beautiful white wild flowers lined either side.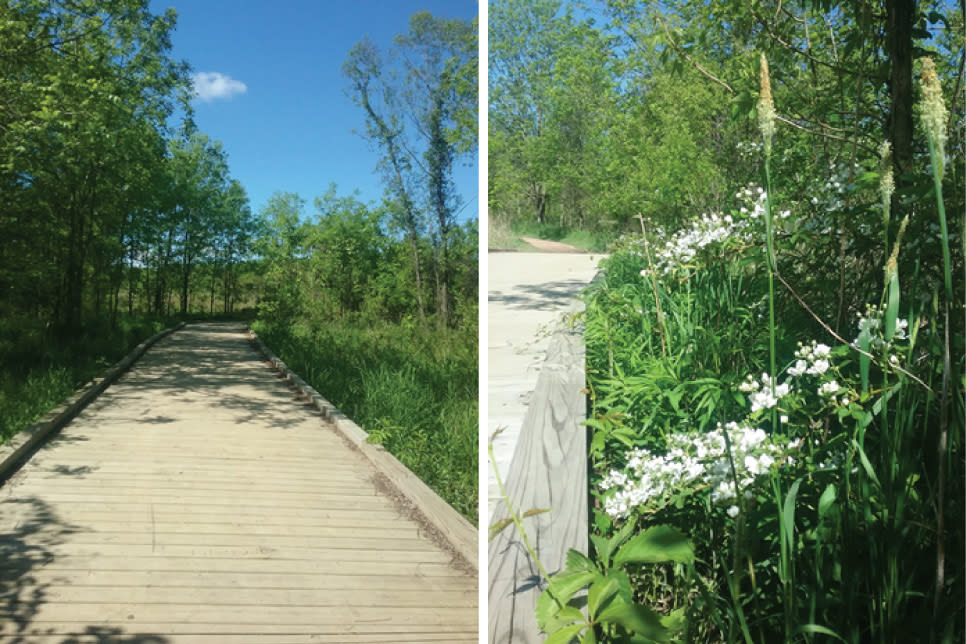 This then led us to an open prairie area where we got to see two hawks floating on the wind making big circles and blue and yellow butterflies touching down on as many wild flowers as they could. We reentered the woods after a bit which was a nice relief from the summer sun.
Eventually, we walked under a street bridge with the creek flowing beside it. As we emerged back into the sunlight, we spotted four deer jumping away a few hundred feet from us. My dog badly wanted to give chase, but I held her back.
As we continued our pleasant walk, we came upon a couple sections of the path that were damp. However, every time there was magically a short alternate route or thick sticks laid out in a row to make an elevated and easy crossing over the puddles. I was so grateful for these, because it saved my car from my dog's potentially muddy paws.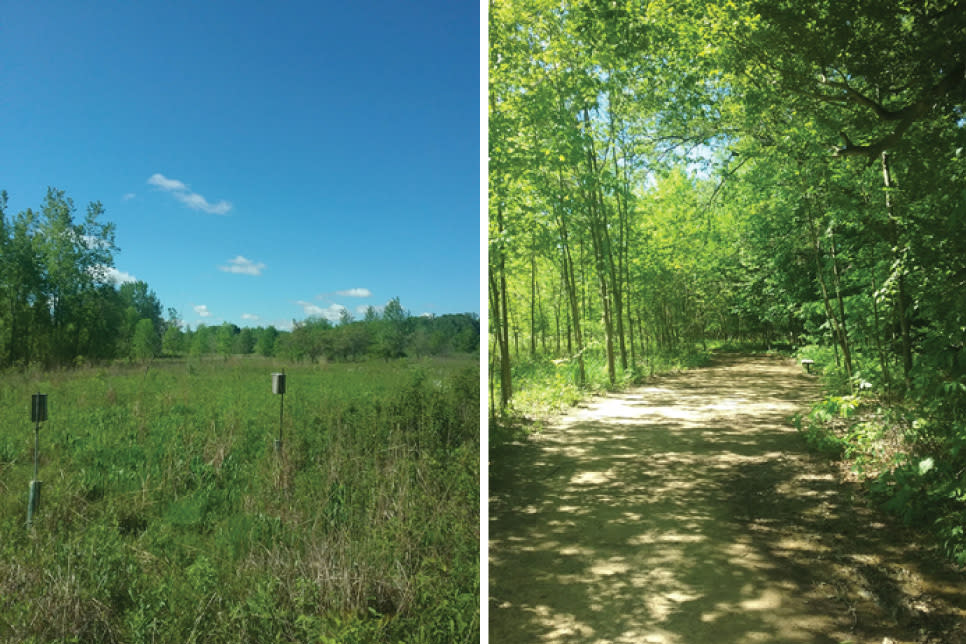 The next new landscape we entered was an open area of the preserve. This path was made of brick and everything was very well manicured and yet still felt natural. A decent amount of people was scattered throughout this area enjoying picnics, fishing in the pond, and walking around like us.
I was surprised to see quite a few families taking graduation pictures, but I couldn't blame them. The scenery was the perfect backdrop.  Especially, by the pond where there were a couple of man-made shallow pools that descended the hill towards the bigger body of water.
A geyser gushed from the middle of the pond and a man-made waterfall cascaded down in one corner. We circled around this whole area then went into another open area that contained a covered pavilion. We walked around this area too, then we crossed our last bridge which brought us right back to where we began.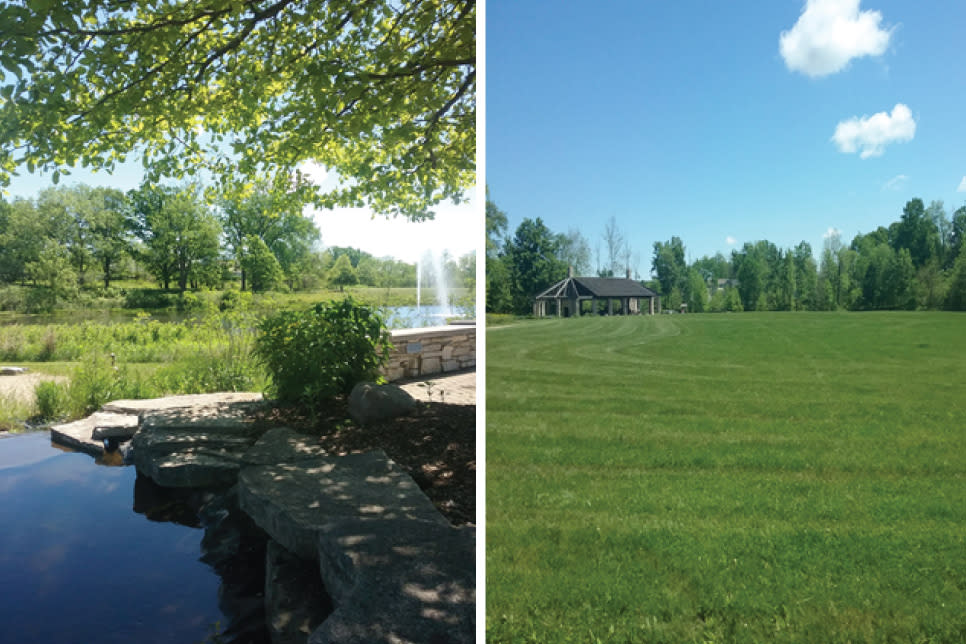 I must say that this preserve impressed me. It was extremely easy to navigate with the consistent signs throughout, it offered a nice variety of scenery to take in, and it was very well kept. I am positive that we will revisit numerous times and in fact I am already planning on coming back the next time one of my friends visits me again!
Coffee Creek Watershed Preserve is located at 2401 Village Point in Chesterton, Indiana. The preserve is open from 8am – 8pm. For more info visit www.coffeecreekwc.org.