Please note: We recommend calling ahead to businesses and attractions you plan to visit for requirements and hours of operation.
Brincka Cross Gardens County Park
427 Furness Road
Michigan City, IN 46360
Phone: (219) 465-3586
Website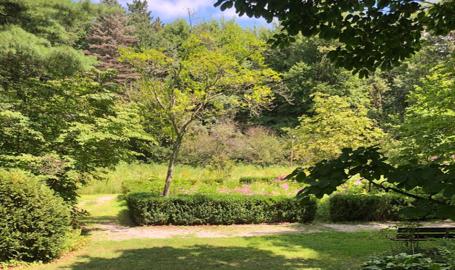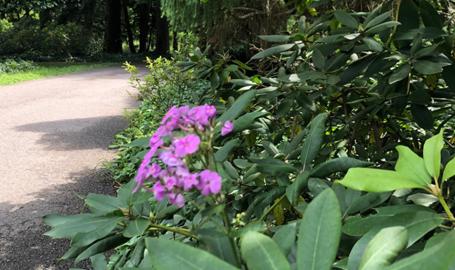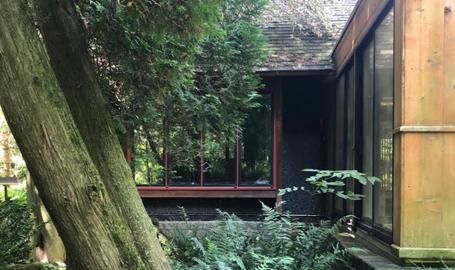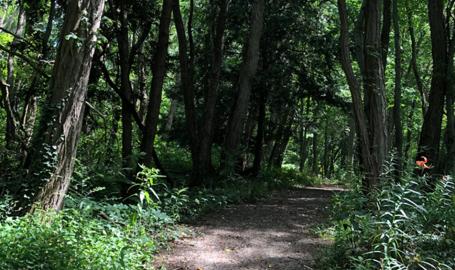 Named after Bill Brincka, a professor at the Art Institute of Chicago, Brincka Cross Gardens is a creative garden that sits on four acres and is managed by the Porter County Parks Department. On the property, you will see a Frank Lloyd Wright-inspired home where Brincka lived with his companion, Basil Cross. During a visit to the gardens, you will find hundreds of hosta varieties, 25 varieties of forsythias, crabapple trees, azaleas, lilacs, and numerous ornamental grasses. One unique feature of the gardens is it is labeled as Zone 6 and not Zone 5 like the surrounding areas of northwest Indiana. It is considered to be in its own microclimate where you can see magnolias and cypress trees that normally wouldn't grow in this region.
Adjacent to the gardens, the Porter County Parks Department acquired an additional 36 acres for visitors to enjoy additional trails and natural habitats. This area consists of wetlands, forests and grassy prairies which will be restored in partnership with The Conservation Fund and the US Fish and Wildlife Service. Hours of the park are dawn to dusk. Visit any time of year to see the gardens; visit in late spring to see the most blooming plants. The house is available for private rentals and seats up to 40 people.