Please note: We recommend calling ahead to businesses and attractions you plan to visit for requirements and hours of operation.
Cowles Bog Trail
N. Mineral Springs Rd.
Chesterton, IN 46304
Phone: (219) 926-7561
Website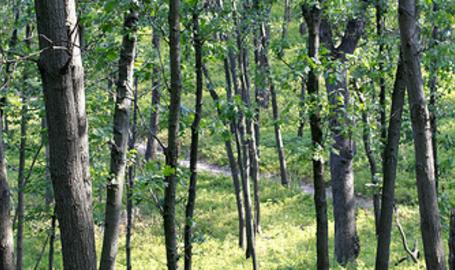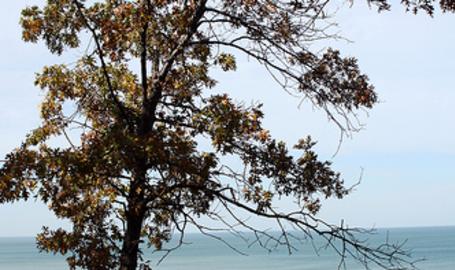 Part of the Indiana Dunes National Park.
Dr. Henry Cowles conducted his initial studies of plant ecology and succession in this area. It was later designated a National Natural Landmark, in 1966, due to the incredibly rich plant diversity found in five habitats. Park staff continues to work hard to remove invasive species and restore native plant diversity.
Explore several distinct habitats along this 4.7-mile trail including ponds, marshes, swamps, black oak savannas and beaches. Steep sand dunes near Lake Michigan can make this a strenuous journey. Many visitors pack a lunch to enjoy at the shoreline while resting for the return trip (don't forget to "pack out" your trash). Make sure to bring plenty of water, sun protection, and extra clothing layers as the weather at the lake can be very different than at the parking lot.
Hours: Open daily 6:00 am to 11:00 pm.
Things to Know: Hike - length is 4.7 miles, about 4 hours, 202 ft of elevation gain, 15% maximum grade. Trail is moderate to rugged with steep dune climbs in loose sand. Pets allowed on 6' or shorter leash. Bikes and motorized vehicles are prohibited.
Amenities: Year-round porta potties. 
Parking: Main Lot (north): 1450 North Mineral Springs Road, Dune Acres, IN 46304 (Look for the gravel entrance road on the right just before the town guardhouse)
Greenbelt Lot (south): 1184 North Mineral Springs Road, Dune Acres, IN 46304 (Look for the entrance road on the left just after the railroad tracks) 
The south parking lot is also the trailhead for the Calumet Bike Trail and Porter Brickyard Bike Trail.