Please note: We recommend calling ahead to businesses and attractions you plan to visit for requirements and hours of operation.
Eck Visitors' Center at the University of Notre Dame
100 Eck Visitors Center
Notre Dame, IN 46556
Phone: (574) 631-5726
Website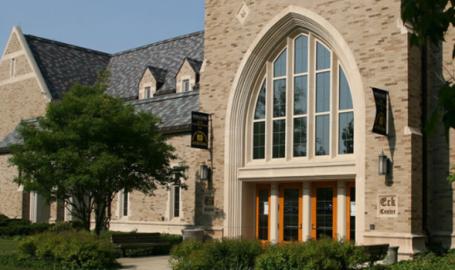 The Eck Visitors Center, located on Notre Dame Avenue, offers not only a meeting and resting place for visitors, but also provides an intriguing look at the University's history. In addition, our auditorium offers a 12-minute DVD movie that chronicles Notre Dame's tradition and commitment to excellence. Visitor Center tour offers a general historical and social overview of life at Notre Dame.