Please note: We recommend calling ahead before visiting businesses or view their social media posts for the latest information. Each business is handling their operations differently and may require customers to make reservations, wear masks or follow other safety measures. Please respect their precautions as they work to keep you and their staff safe at this time. #INThisTogether
Hobart Prairie Grove
53rd Avenue and S Liverpool Road
Hobart, IN 46342
Phone: (219) 926-7561
Website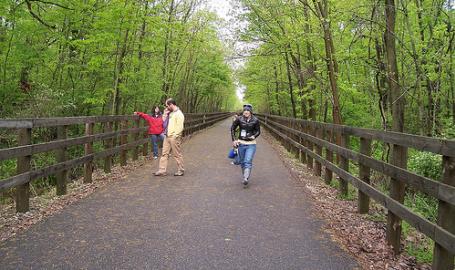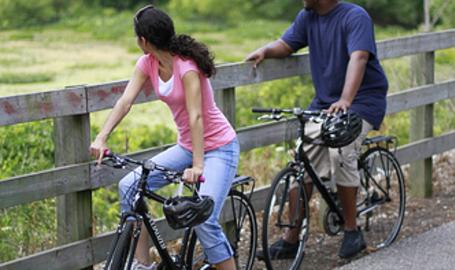 Part of the
Indiana Dunes National Park.
The Hobart Prairie Grove Trail is a great place for biking, pushing a stroller, or just walking to relax and improve your health. It is one of five trails in the national park that is part of the Park Prescription Program. Doctors, working with park staff, identified trails and activities that were appropriate as therapy for their patients.
Hours: Area opens at 7 am and closes 30 minutes past sunset, daily.
Amenities: Parking for cars, trail panel listing interesting information.