Please note: We recommend calling ahead to businesses and attractions you plan to visit for requirements and hours of operation.
Hoosier Prairie
E. Main Street, just east of Kennedy Avenue
Griffith, IN 46319
Phone: (317) 232-4052
Website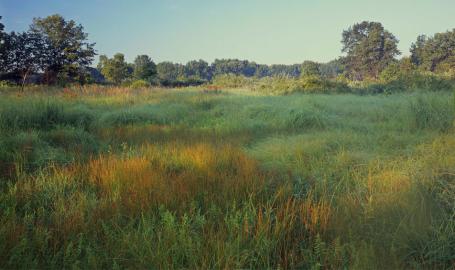 Hoosier Prairie hosts an array of prairie plants as well as ecological diversity. Dedicated as a National Natural Landmark in 1977, the prairie has a variety of native plant species, rolling hills and is one of the few remaining grasslands in the Midwest. Hoosier Prairie is preserved by the Nature Conservancy and maintained in partnership with DNR-Lake Michigan Coastal Program, and the Indiana Heritage Trust and North America Wetland Conservation Act.