Please note: We recommend calling ahead to businesses and attractions you plan to visit for requirements and hours of operation.
LakeFront Living - LLC
Lake Front
Miller Beach, IN 46403
Phone: (219) 939-0414
Website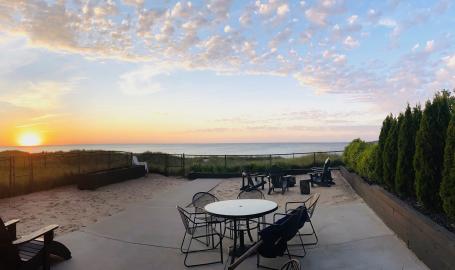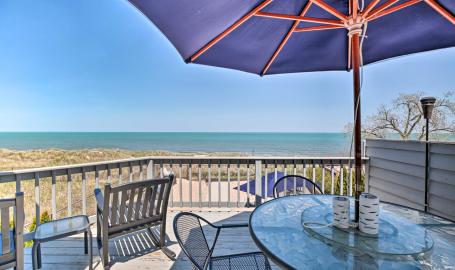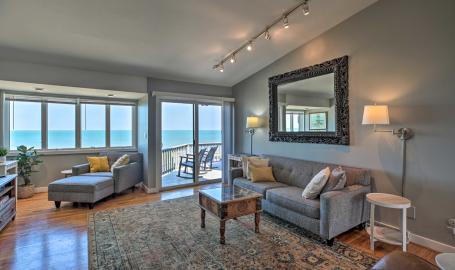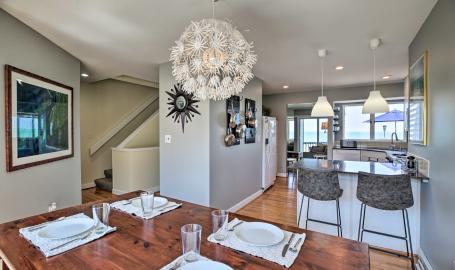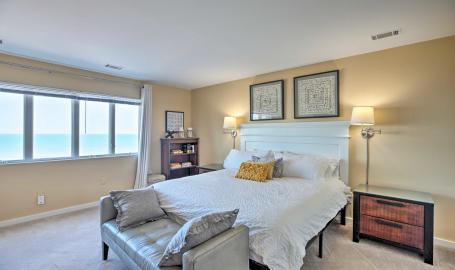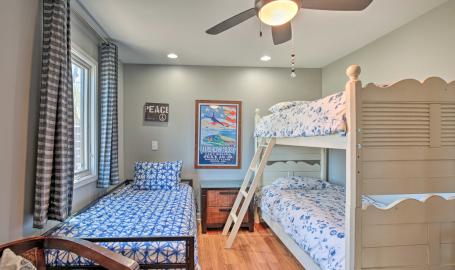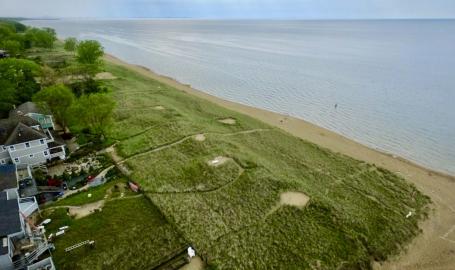 Lakefront Family Retreat. Stay directly on a  Lake Michigan beach, and just steps to West Beach in the Indiana Dunes National Park! Both fun and scenic in any season, with a great view of the Chicago Skyline.   Watch boat traffic and freighters float by, and tugs pulling barges.
What's included: This vacation rental puts you in the center of all the action. Includes 3 bedrooms, 2.5 bathrooms, a full kitchen, luxury finishes, and a deck overlooking the dunes and the big lake. This Miller Beach townhome features everything you need, in a prime waterfront location with panoramic lake views from all 3 levels. Outdoor grill with charcoal, and fire pit stocked with wood add to the unforgettable fun.
More on our location: Some of the best trails and beaches in the national park are right here. Take a few steps via a private beach path to spend your days on almost 5 walkable, continuous miles of sugar sand beaches buffered with the windswept dunes. Including just a few feet away - explore the spectacular dunes of the Indiana Dunes National Park. The national park's nature center is in this neighborhood - look for the Paul H. Douglas Center, more info on beaches, trails and local businesses on the VisitMillerBeachGary.com website.
Also, VisitMillerBeachGary.com has a great community map under the Trails tab. Many scenic trails are appropriate for bicycling or strollers. Hello birders - we have 4 Important Birding Areas here designated by the Audubon society.
Enjoy the laid back beach vibe that Miller Beach offers, with some great local shops and restaurants. Michigan City and many local attractions (including casinos, wine trails, berry or apple picking, marinas, and tour boats) that are also a short drive away. Or hop on the South Shore train to tour the Windy City. The South Shore train (there's a local station) takes you right to Chicago's museum campus or Millennium Park, pretty cool stuff.
With all the modern comforts and necessities paired with an unbeatable beachfront location, this townhouse is the perfect home base for friends and family looking to make memories on Lake Michigan and in the Indiana Dunes National Park. Click the website above for more information or to book a stay. Welcome to the best dunes experience!