Please note: We recommend calling ahead to businesses and attractions you plan to visit for requirements and hours of operation.
Meadowbrook Conservation Center & Preserve
109 West 700 North
Valparaiso, IN 46385
Phone: (219) 242-8558
Website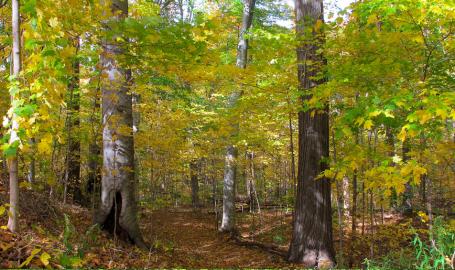 Spanning a massive 224 acres, Meadowbrook features woods, streams, wetlands as well as open prairies. Visit in April and May to see spring flowers blooming as well as birds migrating. Meadowbook is undergoing long-term reforestation to bring the moraine forest back to the land. The trail length is 4 miles long and is mostly flat with some rolling hills.